The best part of crocheting....if you mess up, you just pull it out. Not like taking out a stitch...but really pull one side and the whole thing unravels. It makes messing up alot more fun then sewing!
A couple more of my latest projects!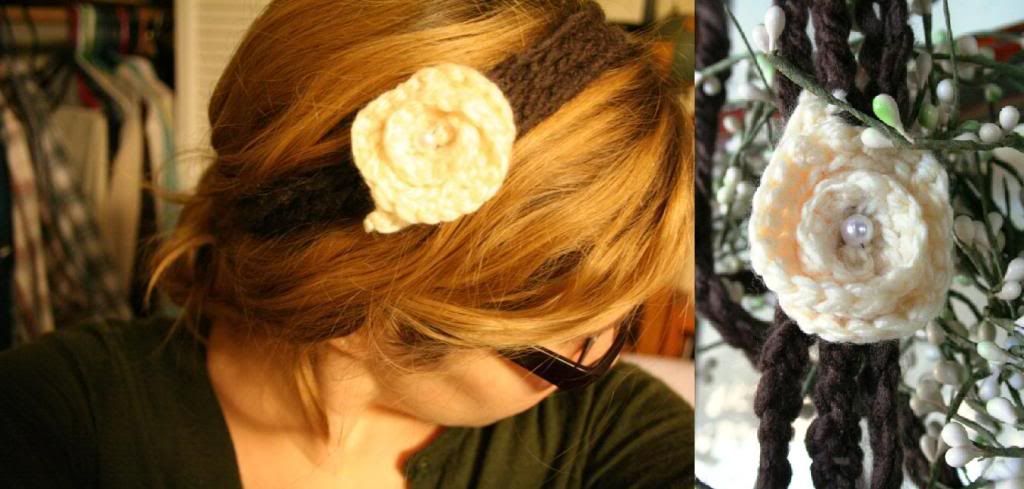 And another headband! Good thing Kevin lives in a suburb of Denver, that way I crochet in the car on our way to places. He says he feels like he is dating a grandma...just for that, maybe I can make in a sweater for christmas (very grandma ish right?! lol)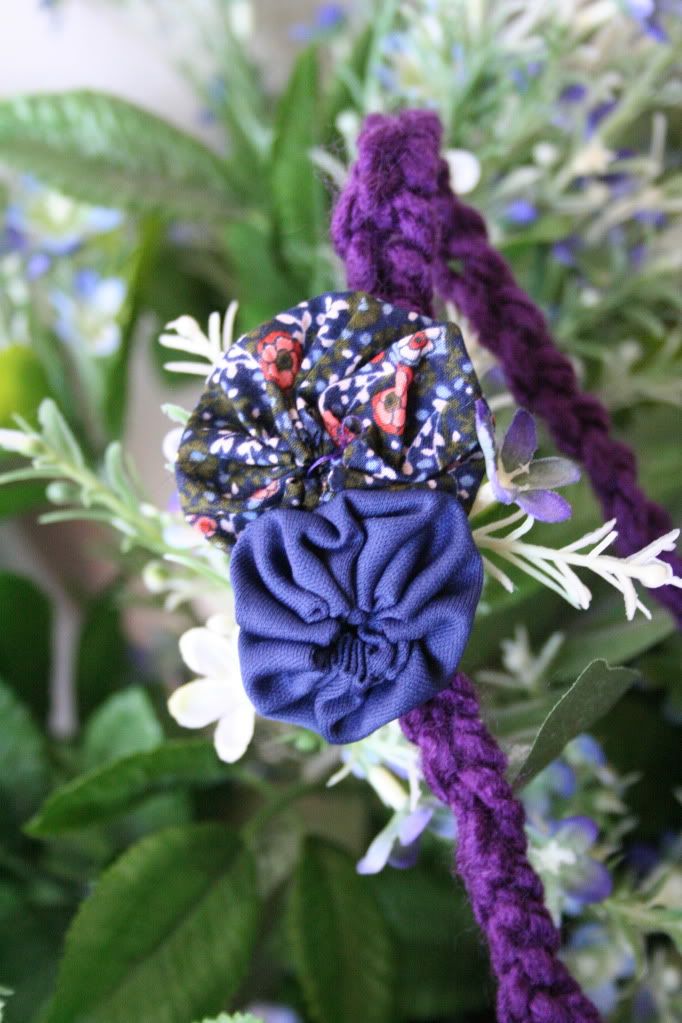 I'm still dying to make a hat, or other easy flowers! Oh, or an apple cozy! If anyone has suggestions on super easy patterns (and can tell me how to read patters!) I'm up for trying anything!
Also, long story short- I'm picking up my sister from the airport here (she is flying in from a trip to Australia) so I plan on letting her drive, and crocheting the whole way home from Colorado so get ready for more later this week!