Driving is NOT my favorite. Especially not driving across the smelly cow infested part of nebraska (I love nebraska....but I do not love the smell of cows). So the Omaha/Lincoln to Denver trip....is not my favorite.
Of course getting to visit Kevin when I get there (and my friends being so good about letting me call them and talk while I drive) makes it much more worth it :) 

Notice my presets on my GPS- Kevins house, my house, and starbucks and Gap. You never know when you need a Starbucks or Gap around!
Thankfully I had my sister to ride back with me from Colorado! So she could drive...and I could crochet!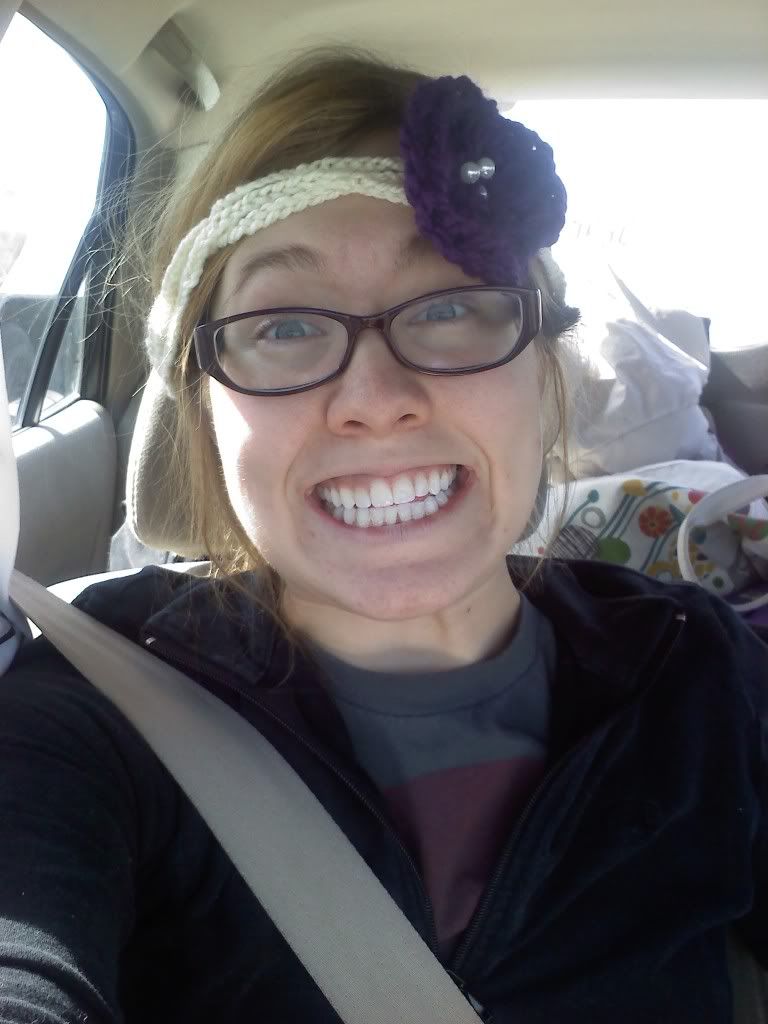 What a great roadtrip :) 
Spring break is almost over....but that doesnt stop me from getting excited to announce a giveaway winner! For the

Mo Sews It bag

....the winner is......
Number 31.....

Heatherow- I'll be emailing you today! Congrats!! And thanks to everyone for entering!