Did you know you all are the best/worst readers ever?! I mean-
you're all awesome,
dont get me wrong, but the comments on my "forbidden love" dress were amazing. Almost all the comments were "
you deserve it, buy it!"
haha How can I say no to that?! I even got texts telling me to purchase the dress :) Even though you all knew I was trying not to buy clothes- you little devils.
Sadly- I did have to say no to the dress.(
unlike my favorite wedding dress show!)
I loved it, but in the end, its just a dress and I'd love to be able to get through the year doing this! But
THANK YOU
for all of the kind words!
Now on to my new bag
(which is pre-purchased. So no talking me in/out of this one
!)
Tis the season to celebrate the earth! So allow me to show you how EXCITED I am for my new biking messenger bag!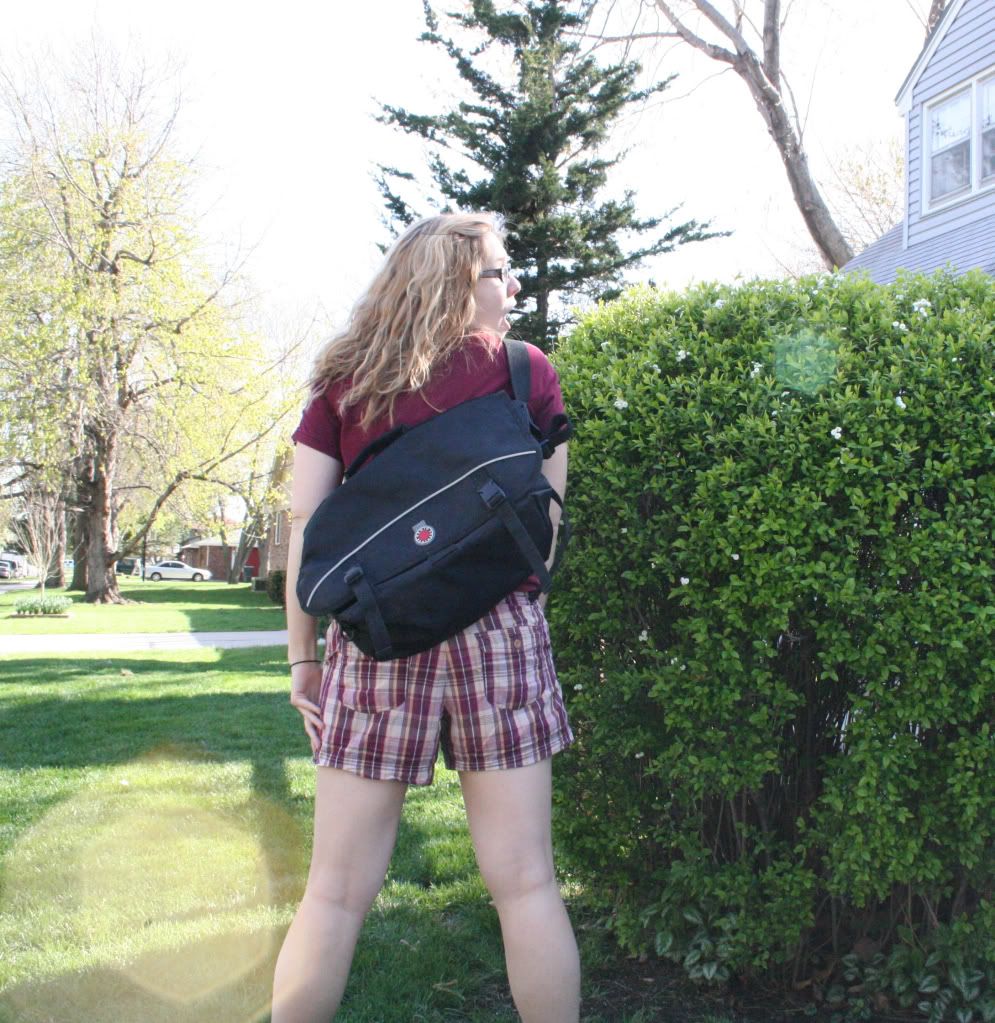 Back in the fall, before school started, the school asked me to shell out over $400 for a parking permit. The option was $400 some for 9 months, or like $500 for year round. Obviously I went for the 9 month permit...because I was pretty sure I wouldn't stick around for the whole year after September (Surprise! boy was I wrong)
My permit expires in a month. So instead of buying a new one- I'm doing what I haven't done before-
biking to school all summer!
Well that is the plan! I decided it was time for me to invest in a bag. Well by invest- I mean buy a sweet looking used bag off ebay for $5 when they are selling for like $70 new.
Yep- thats me pretending to ride my invisible bike (getting the bike out for the picture was going to be MUCH too complicated for what I wanted to put into taking this photo) So here is my contribution to the earth (and my wallet).
Also-In real life- this bag is going to be full of textbooks!