Women in my family love flowers and plants. However, I managed NOT to inherit the
green thumb
. Well I can't say I've tried much, the only thing I've tried to grow was a venus fly trap this year (which molded) and columbine flowers on the balcony of my apartment (which I was later informed was not the season, and also molded).
So when I decided to grow wheatgrass last week- I didn't have
high
hopes. Speaking of "high" check out how high my wheatgrass is!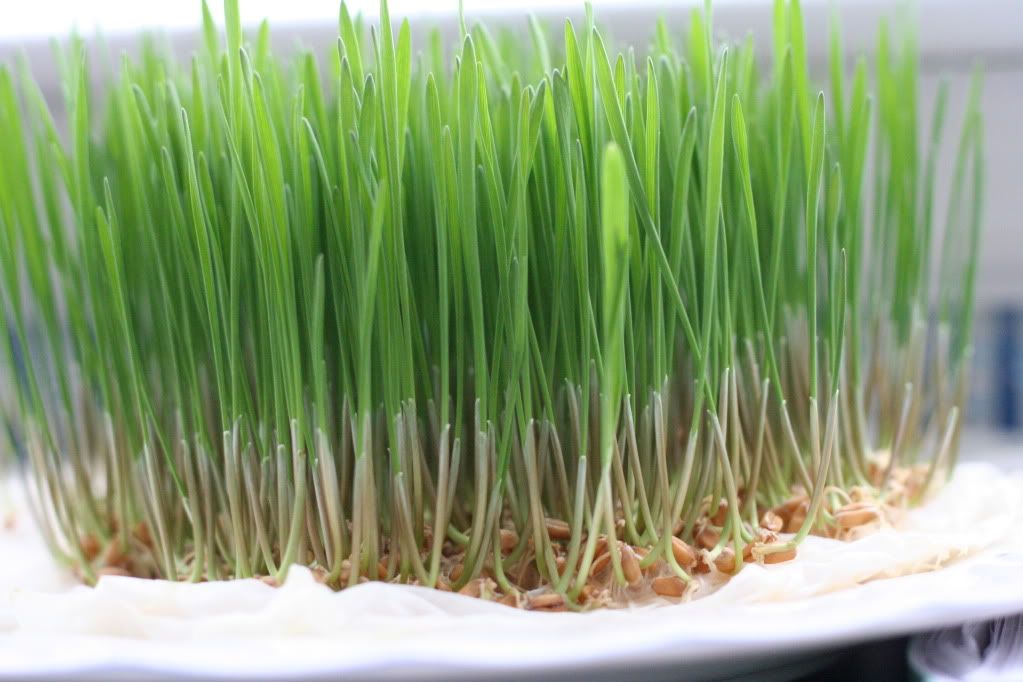 You're probably thinking "you're excited to grow
grass?!"
Yes. I am. So don't rain on my parade!
When I first googled how to grow wheatgrass- the site told me about how a lady that had been growing plants all her life- tried wheatgrass and it took her
months
to get the hang of it. Therefore, I was less than inspired.
1. I didn't have to buy a tray to plant it in
2. I didn't have to buy soil
3. And it was SO EASY!
I purchased some seeds. Decided to uses the top of an old-school tupperware container that had ridges (so the water wouldn't sit and mold....like all the other times!) and just a few paper towels and I was good to go!
Oh, allow me to also mention.
Don't set wet things on wood tables.
Yes, I did ruin my grandmothers wood table because I didn't know coasters were not just for decoration. If there is a secret trick to fixing that- I would LOVE to know.
On the topic of green- did you see my newest etsy addition? My light bulb burnt out today- and I just HAD to try this!!
So fun right?! New favorite project!!!
Very easy- grab some pliers- and be VERY careful! Do it over a trashcan (outside....NOT over your bed. whoops) basically rip, smash, and dump the inards out- and you are good to go!
**due to popular request- full tutorial coming soon (next time a bulb burns out!) **