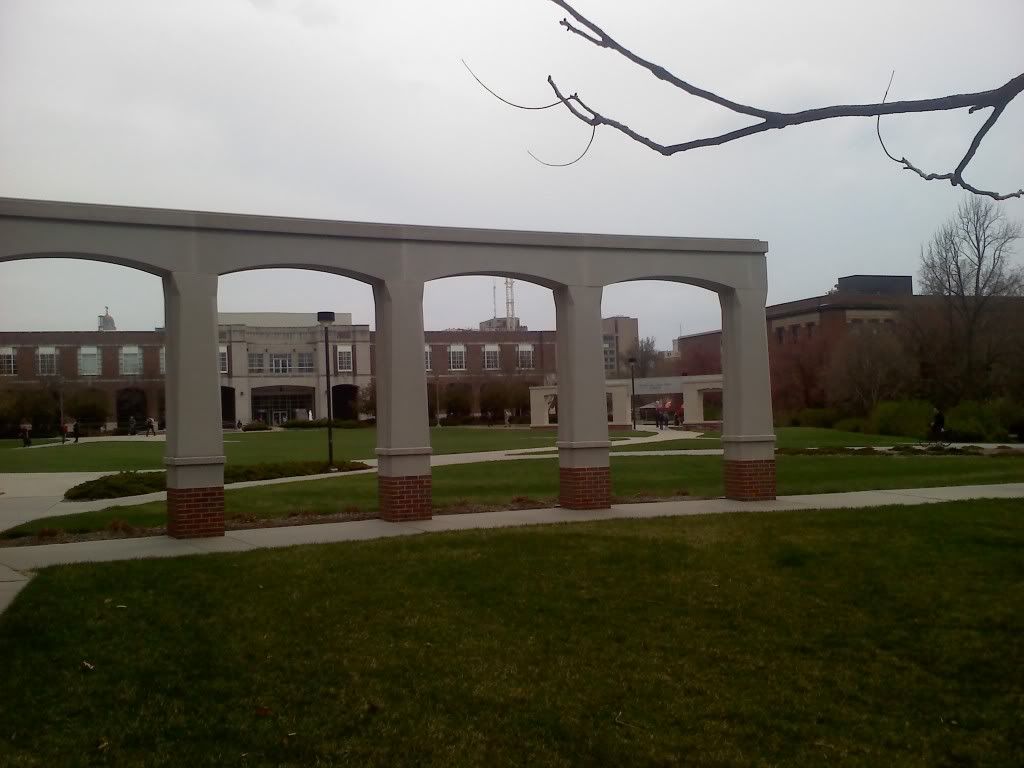 Last week I had to venture onto my "new" campus. Now that I go to a big-time state school- I'm not used to the HUGE campuses! I've been on East campus (the campus no one knows exists unless perhaps you go to the Dairy Store) My campus is small (well bigger then my undegrad- but small for a state school) and is for grad students mostly, agriculture kids, denistry and teachers.
The business students are on the main campus (with the football stadium). So whenever I go- I feel like the little lost puppy wandering around the big city.
I did try to snap some quick shots on my phone without looking like I didn't belong with all the kids who walk there everyday! This summer I'll start taking classes here! Yipes! I'm pretty excited!
And now the winner of the Operation Petticoat Earring Giveaway!!!!
We have--
KLM
23
I really like the owl dangle earrings in the operation petticoat store! they're super cute, and I'm obsessed with owl stuff.
CONGRATS! I'll be emailing you shortly! Thanks everyone for entering- and thank you Operation Petticoat for the awesome giveaway!