Can you tell I'm on summer break? I'm able to craft post like crazy!
Now that I'm back staying with my parents for a few days- I can use the sewing machine! I whipped up a little burlap apron (for all the times I cook....psh!)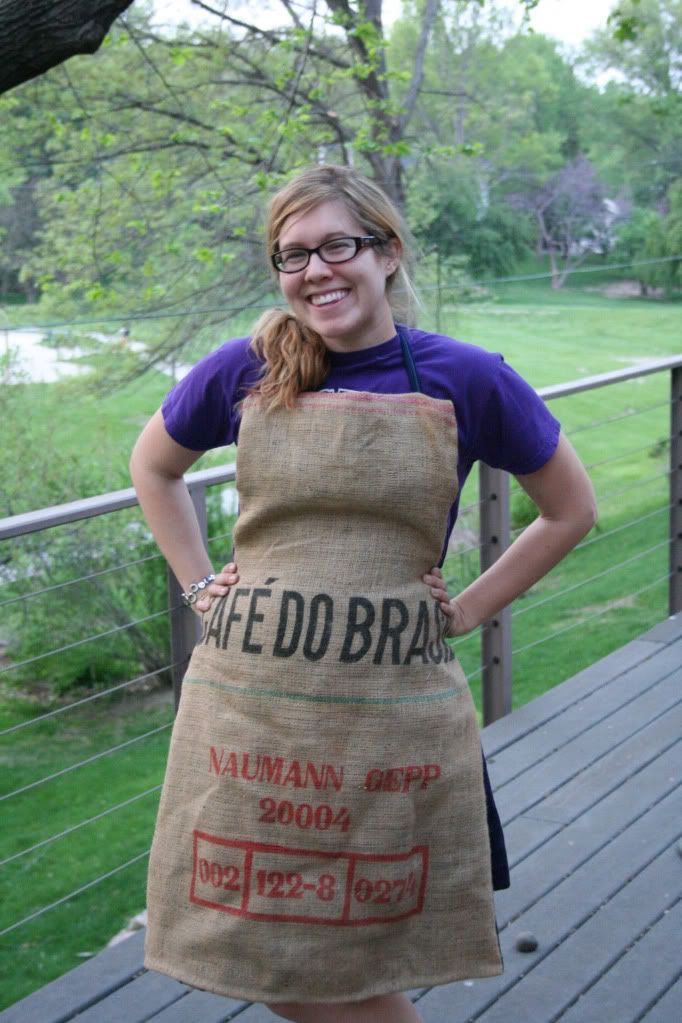 I wish I could say I had a great pattern- or tutorial for this one. But I really made it up as I went along.
First- I cut the front of a burlap sack off so it was one layer of burlap
Next-I used that white container to trace half circles for the shape of the apron
(have you ever seen me ACTUALLY measure anything? I either eyeball it, or use a household object I think it s good shape to cut around!)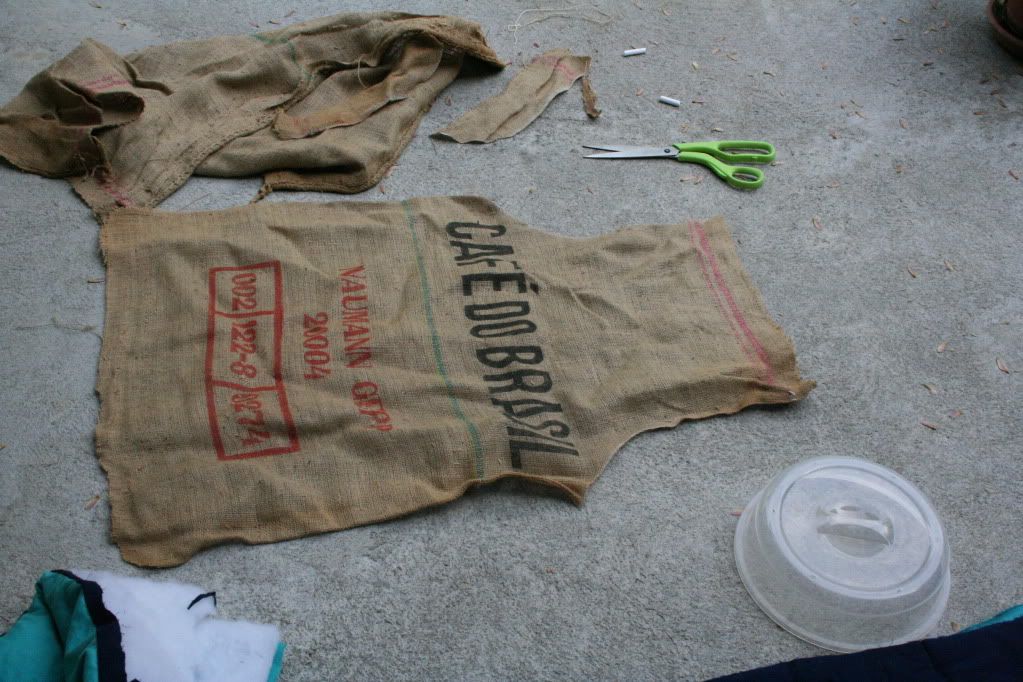 Yes- I do keep using the fabric left over from the tshirt blanket comforter I demolished!
Flip it over, and cut out a similar shape from matching fabric.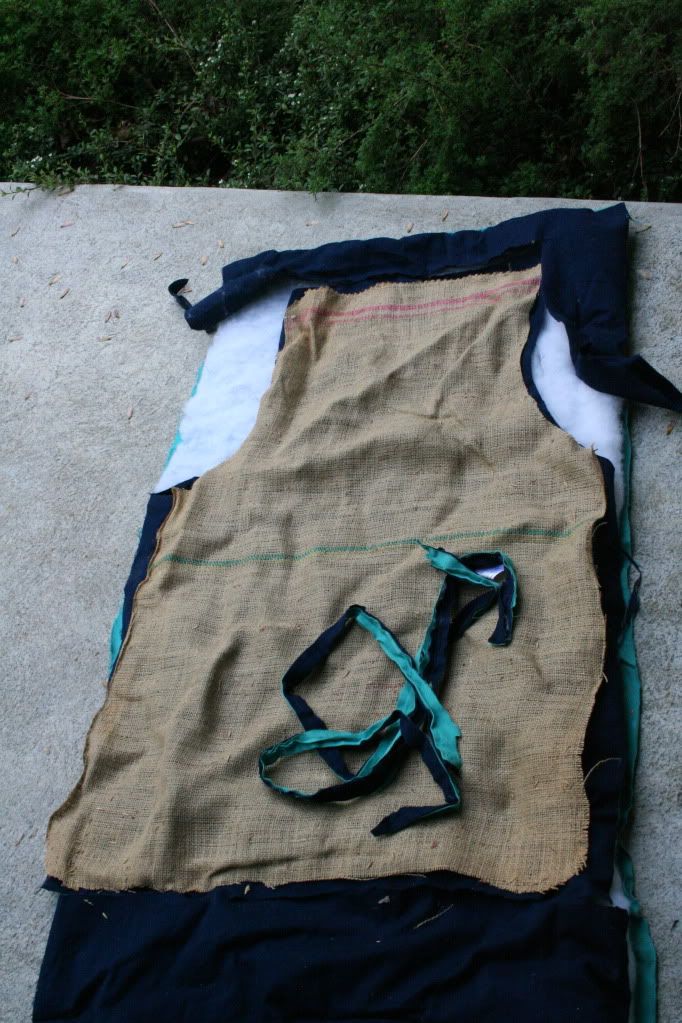 I made straps by sewing extra material in strips. Make sure the right sides of both your fabrics are facing each other. When you add the straps, you want them to be tucked in the inside, sandwiched between the two right sides of your fabric. That way when you flip it right-side out, they will be in the correct place!
And there you have yourself an apron!