I'm sorry I'm going Burlap crazy here- but I just love how burlap makes everything look cooler :)
I had these Ikea pillows left over from decorating my apartment my senior year of college. Cheap pillows, yes, but perfect for crafting with!!
From ugly green- to fun burlap! I used the same extra fabric from the comforter I've been slowly disassembling. Its thick, and I wanted a side of fabric that would help the burlap not fray when I sewed it.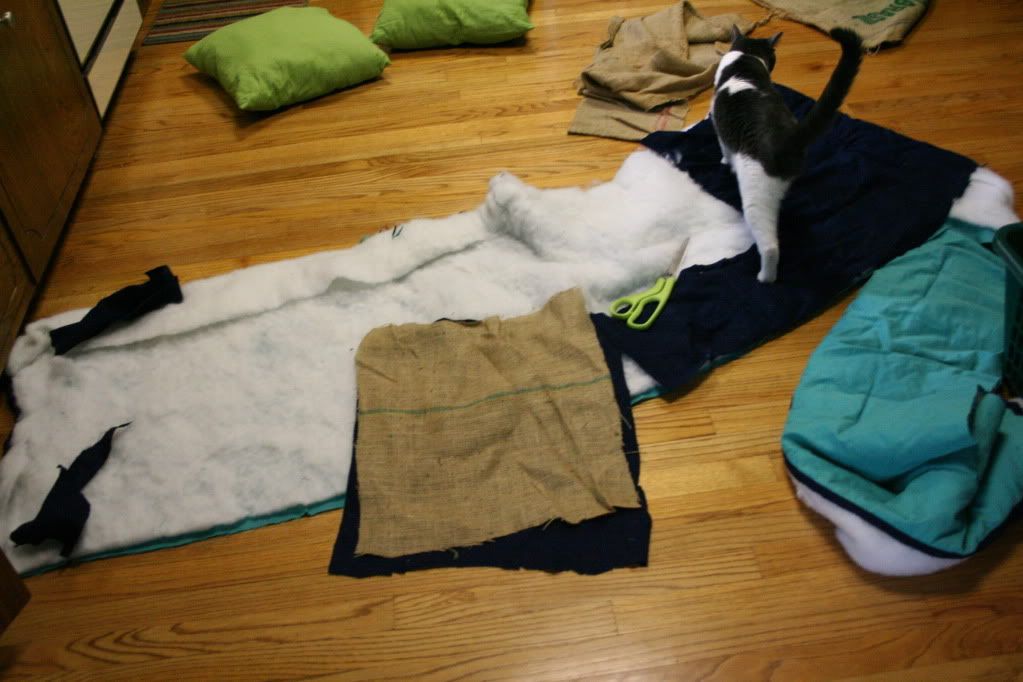 Juno- helping me craft!
I must say- I havent made a pillow since elementry school, when my Grandma and I made M&M pillows to match my tye-dyed bedroom. (Yes, my bedroom was cool) But I think I did a decent job!
I even made a mini one. This one didn't turn out quite as well. I just stuffed it with batting from the comforter. Very lumpy- but I'd say it was a good first try!