As I mentioned yesterday- this week, while studying, I noticed it was much darker in my room....and I knew it was going to be a great week! Another lightbulb had burnt out and I couldnt wait to share this tutorial!
What you need:
1. pliers
2. lightbulb
3. trashcan
4. work gloves (suggested)
5. wire- like a hanger
First. Go outside. First rule of Kitty's tutorals-
Do as I SAY not as I DO
. Do not do this over your bed. You are breaking glass and only people that have had a week of finals thus far are dumb enough to be doing this over their bed. I also- highly suggest work gloves. Once again....breaking glass in your hands.
Alright- see that little circle piece? You want that off. You will be peeling/breaking the lightbulb in layers. What I found, is to use the wire cutter part of the wires, to pinch/cut it until a little piece folds up enough for you to grab ahold of with your pliers and rip it off
Be PATIENT. If you do any of this too fast, you will break it. And thats no fun. After that piece if off, you want the next piece gone as well. I have no idea if all lightbulbs are the same (my guess is not) but I was surpirsed to find this black piece was actually glass. I decided to use the pointy end of my pliers, to stick in the hole, rotate around in a circle, applying just enough pressure to get it to break. Yes- it will make that awful scratchy glass sound.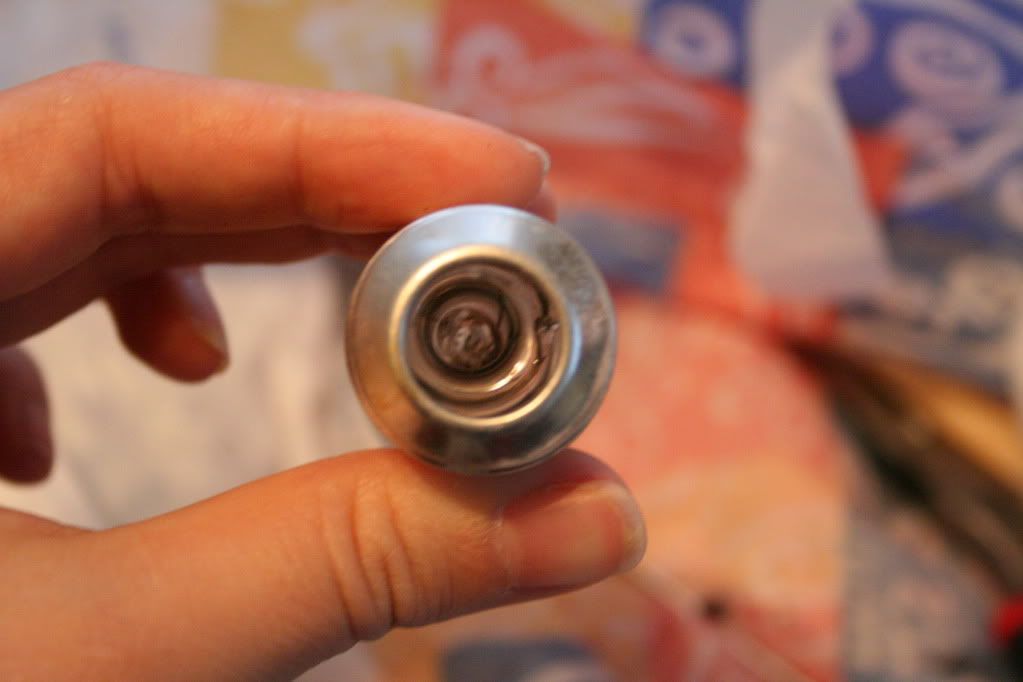 Keep at it, and be patient. In all- this will take maybe 5 minutes, but it will feel like longer when you're working on it. Alright- once that piece is broken- see how the light bulb has a glass tubey inside of it. Once again you want that out.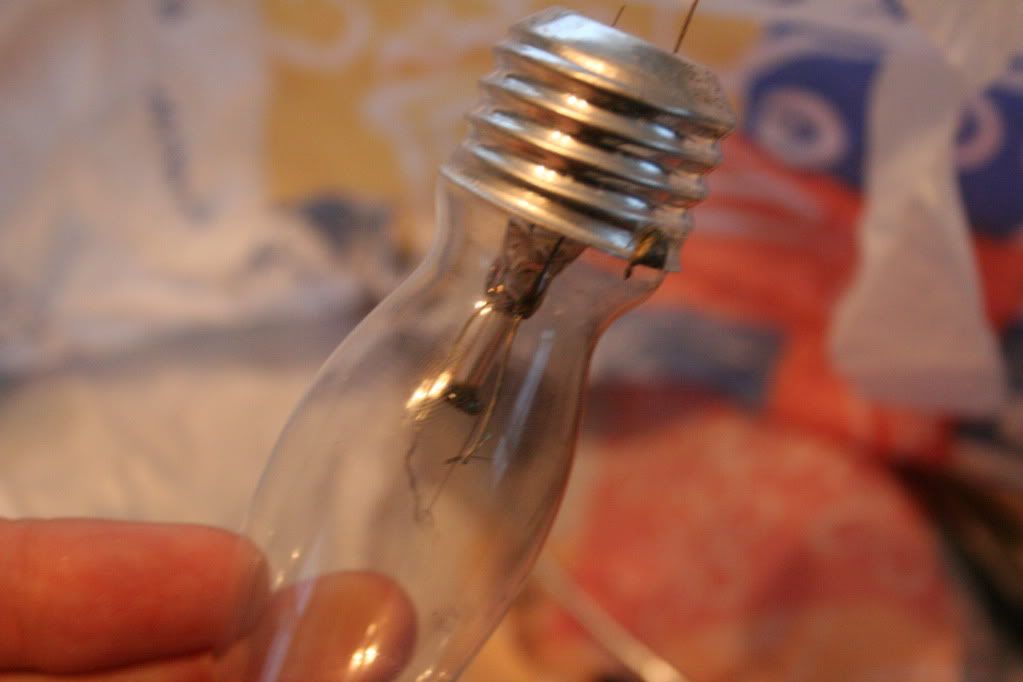 Here is the tricky part. The bulb is one whole thing of glass, so the tubey part is still connected to the outside. You want to jab that tubey party gently, without breaking the rest. I use a wire for this, or the end of my pliers. Dont do it too hard, or you will break it. keep jabbing, and rotating it until the glass is broken. Then make sure the hole is big enough at the top by scratching your pliers around the rim until it breaks just enough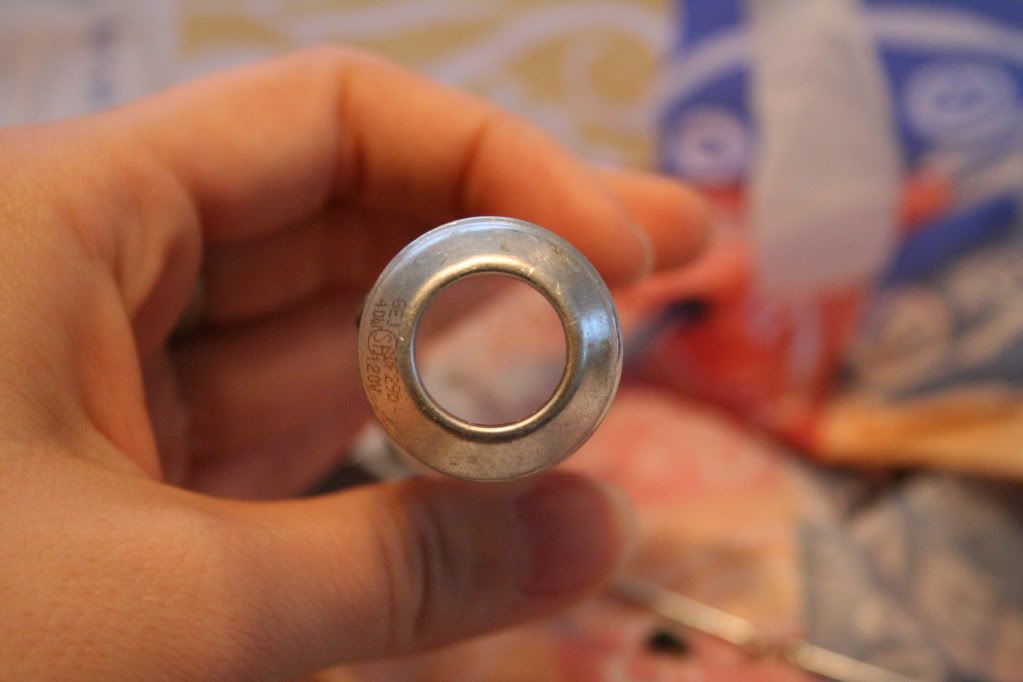 And there you have your emptied out light bulb. Well- full of broken glass at this point. Dump that out, wash it out and there you have it!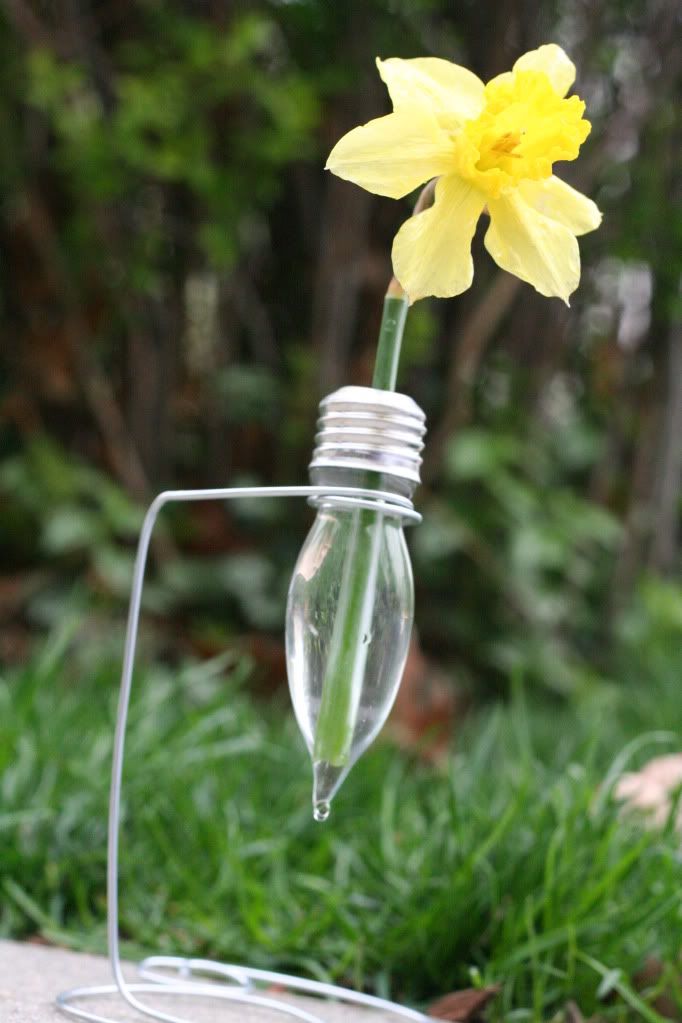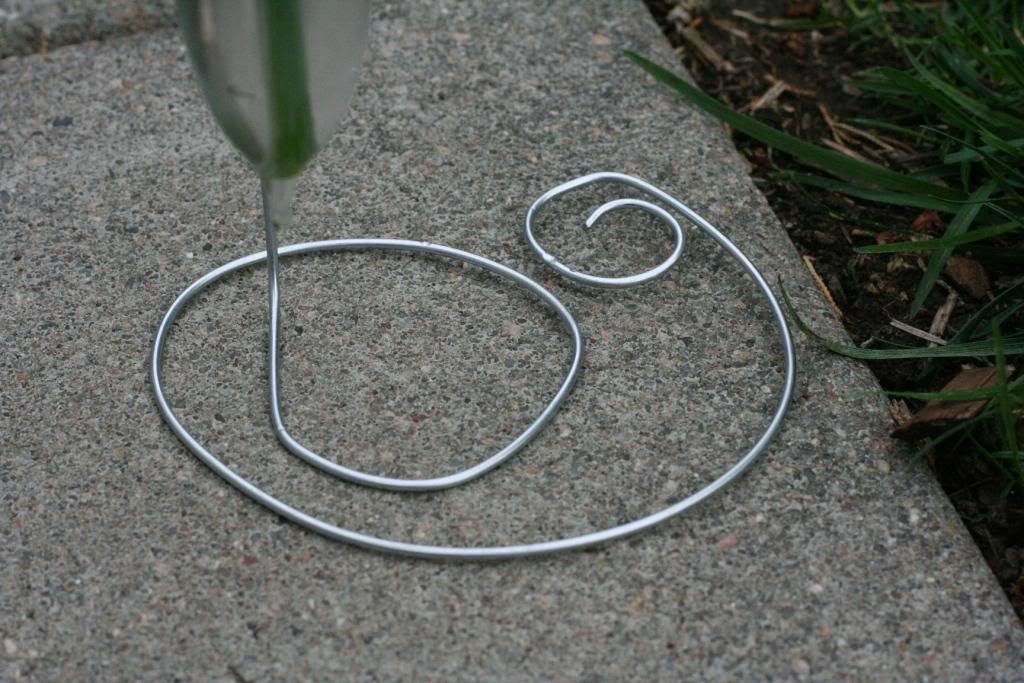 As for the holder- I made mine from wire (like a wire hanger) See the picture- I just bent it around to give it enough support. That part is totally up to you. My next project- I may try putting hot glue "dots" on the bottom to allow it to stay upright on its own. (think that will work?) You could also take a cap, or paper ring of some sort to let it set in to stabilize it!
Now pat yourself on the back for being eco-friendly!