Its another re-use day! An easy project to reuse your old fabric scraps!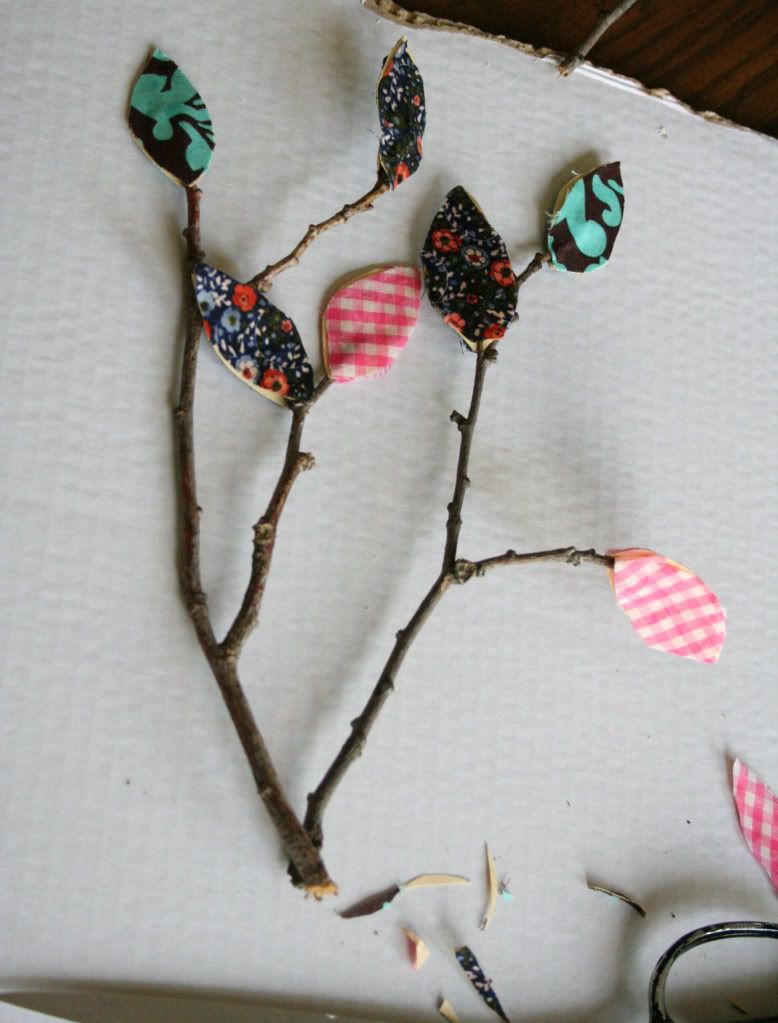 Precious right?
What you need:
sticks- with lots of little branches
Glue
Cardstock
Scrapfabric/paper
Its exactly how it looks! Cut out leaves and glue on your cardstock (doesn't have to be perfect, I trimmed mine afterwards) Makes sure to cut out twice as many as you think you will need, each leaf has one on the front, one on the back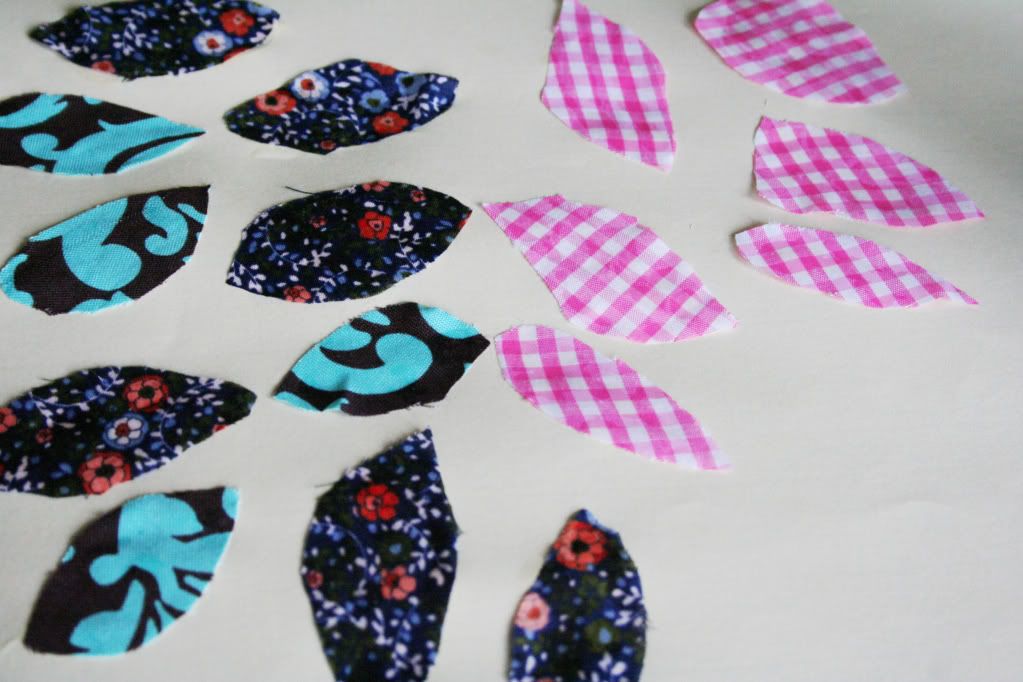 Then cut them out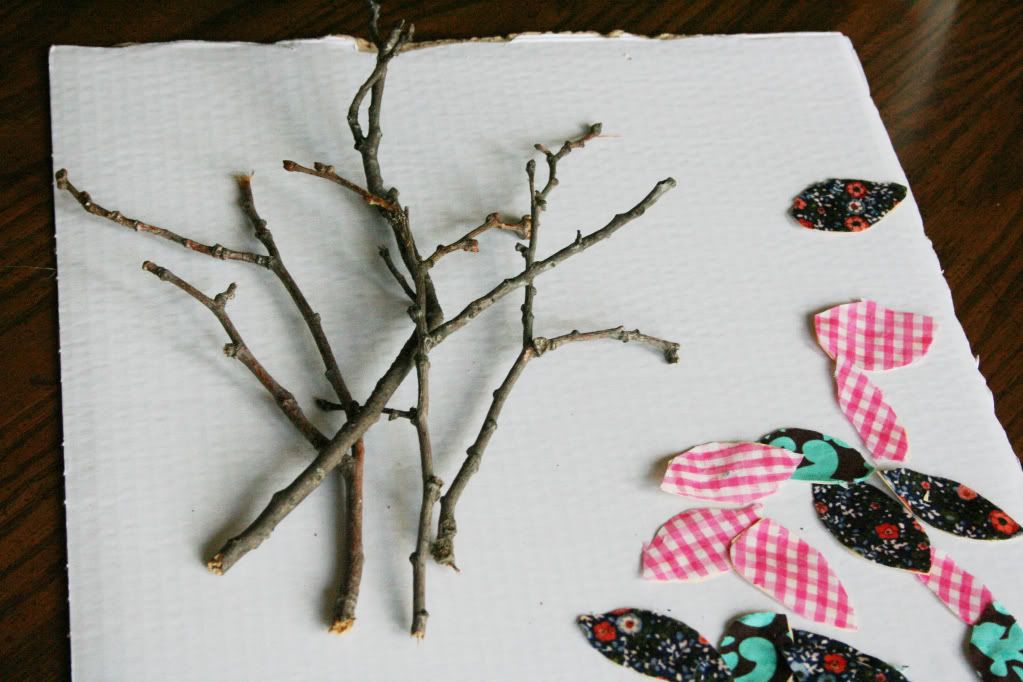 And glue one on each side of your branches!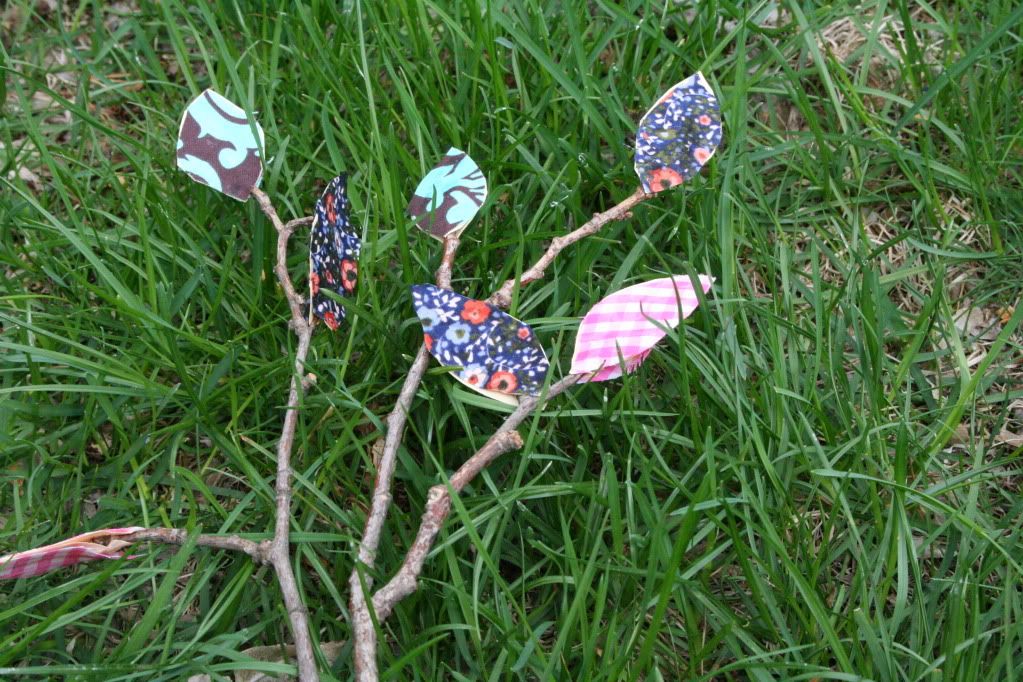 A fun way to re-use those extra fabric pieces! Especially for those of you (like myself) who absolutely LOVE certain fabric, and hate to throw away any precious scraps because the prints are so cute!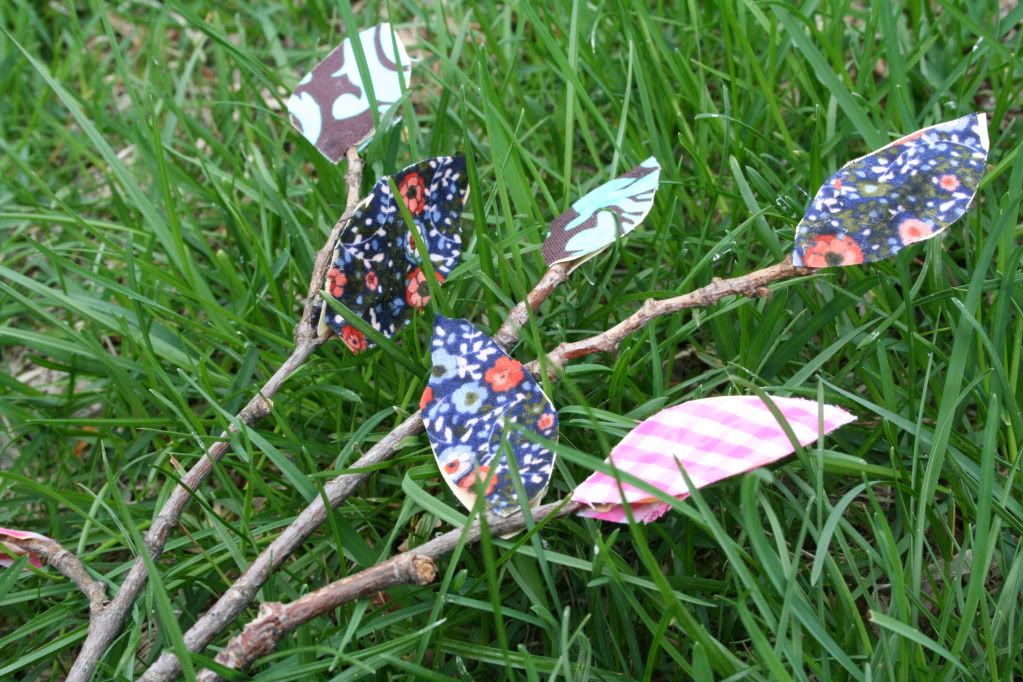 Mine is still wet- so I havent finished trimming around all of the leaves (hence why you can see cardstock!)