I've had a few new sponsors added for the month, so I'm thrilled to be doing a giveaway to highlight one of my new favorite etsy stores!! Kaci from
KC Thomassie Designs
has some FABULOUS headbands. Check this one out-
And guess which lucky girl has one of theses?!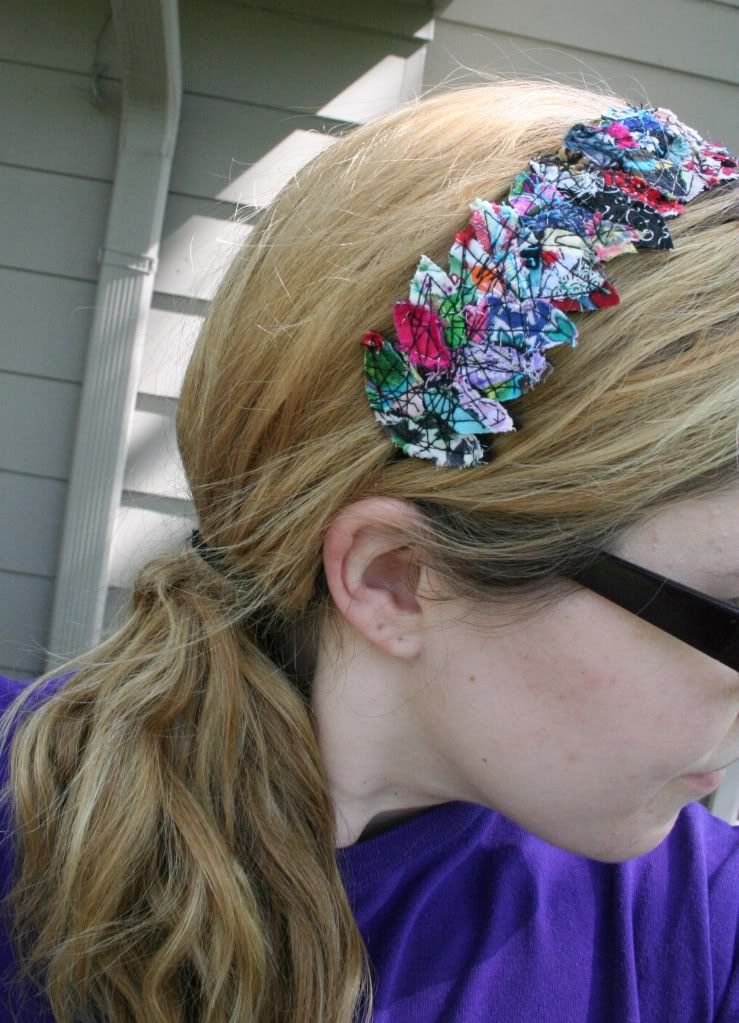 ME!!!
I absolutely LOVE this headband. Let me be honest- some days I dont brush my hair. But I am always looking for a way to make my look go from drab to fab!!! This is the answer. The perfect headband. The color mix makes it go with anything, and can be worn with a tshirt, or a cute dress. Completely versatile.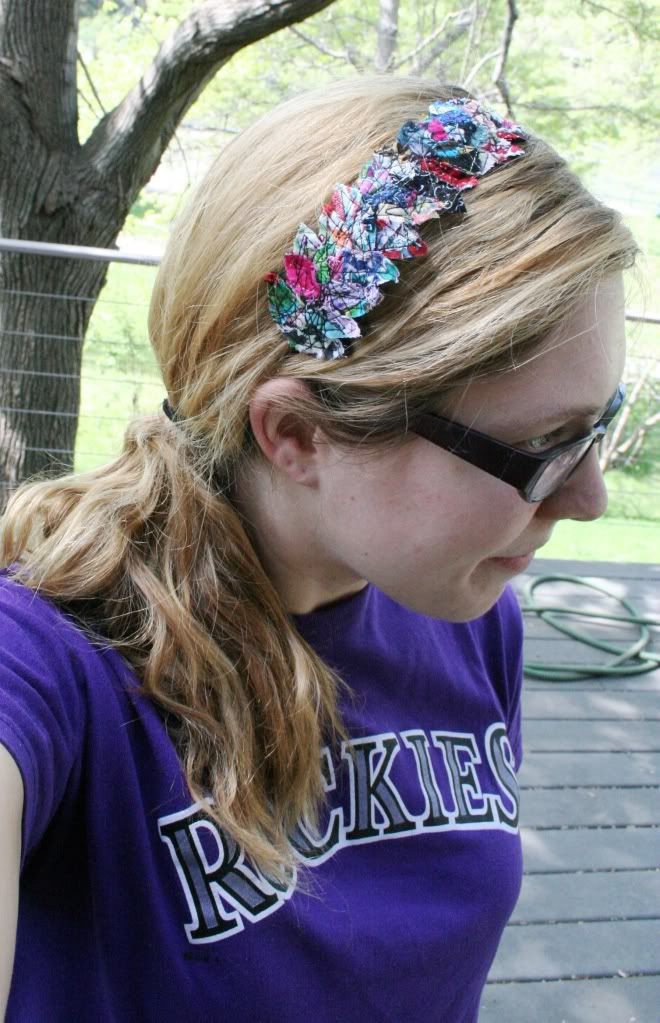 (obviously this is one of my days I went without brushing- but this headband will look amazing dressed up as well. Trust me! Dont let my grunge look deter you)
Fabulous right?!
Here are a few of the other items she has in her shop!
Because I loved this headband SO much- I just HAD to allow one of you to win one as well! Kaci's headbands are made from fabric scraps! So each is unique and what a great idea to reuse! Another point for Kaci and her store! Kaci and I decided to showcase even more of her headbands- by giving away her Bird headband
And you know how much I love birds!!
Will I be jealous of the winner? Yes. Certainly.
Ready to be that winner?? Here's how!
(Dont forget to be a follower first- and add each entry in a separate post)
1. Go check out
KC Thomassie Designs
! Heart her shop- and then tell me that you did!
For extra entries!
2. Tell me which of her items is your favorite!
4. Describe an outfit you would wear with your new headband!
5. Order anything from Kaci- and get 3 extra entries!
6. Tweet/facebook for another entry!
The giveaway will be open for a week (5/17)