I'm always looking for fun ideas to send friends for birthdays! This week I came up with the cupcake kit! It includes fun cupcake liners, sprinkles, a cupcake carrier (for bringing in your lunch of course!) and handmade cupcake toppers!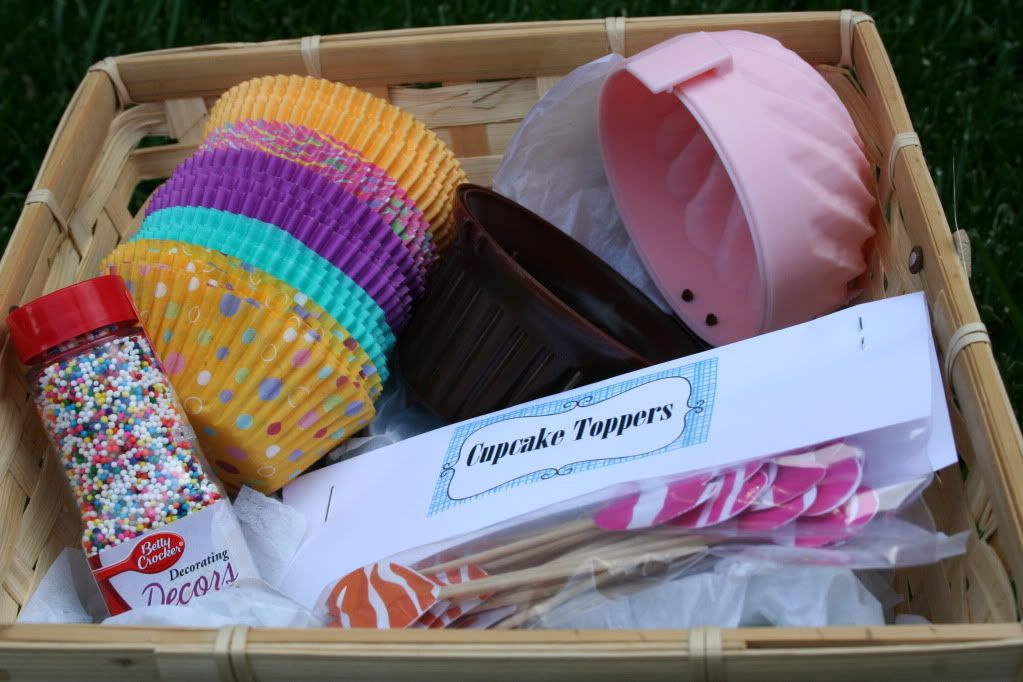 Personally- I would get pretty excited to recieve a cupcake kit for my birthday! If I think of other cute things to include, I'm sure I'll add more! Just a fun idea for those friends that live far away, and you can't be there to celebrate!
Looking to make your own?
I found the cupcake carriers on Amazon (there are a few different kinds I've tried. These are by far the cutest!) The liners- I got a mix of colors and then mixed and matched the different packs. The sprinkles are just from the store. And the toppers are heart cutouts on toothpicks! The basket is from the dollar store!