A while back I saw this great post at
Tatertots and Jello
linked to a printable for your own quatrefoil printable! I searched for a great project to paint on- and came up with this!
I picked up the tray at Tj Max for $5 and thought it was so ugly, it would be a shame not to give it new life!
First I printed off the printable template- this was perfect!! I couldn't imagine doing this without it! Now on Tatertots, she cut out the template on cardstock to use, but I decided there is not way I would get that cut out right.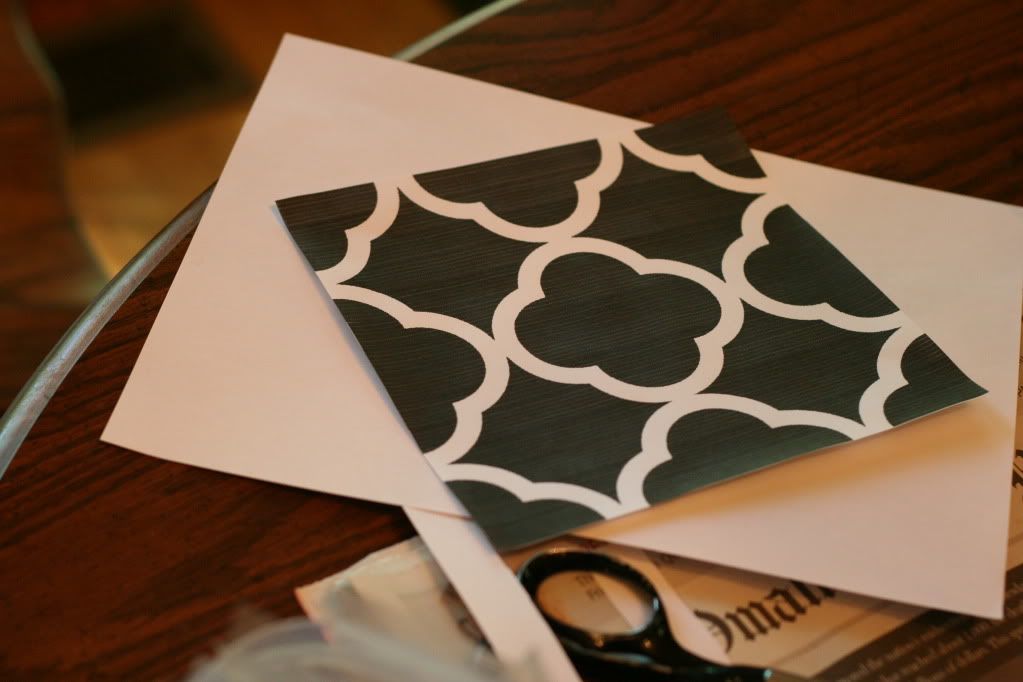 Thankfull I was able to use it to trace onto a piece of paper
Which I then outlined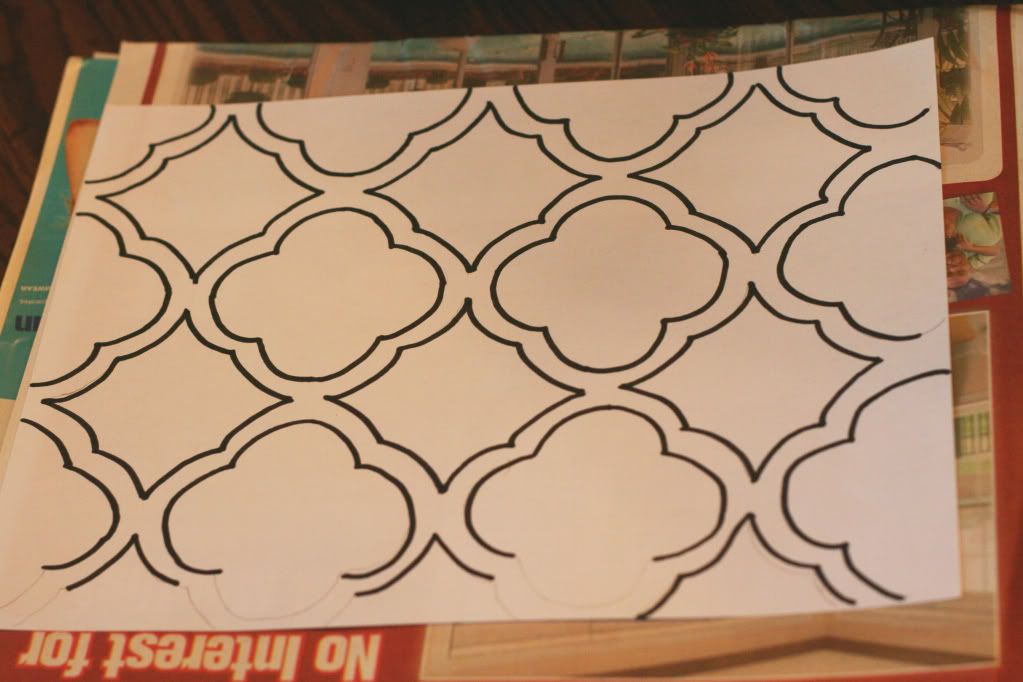 And painted! Then all I had to do was cut it the shape I needed, and use a little modge podge (of course!) to stick it on! Perfect!!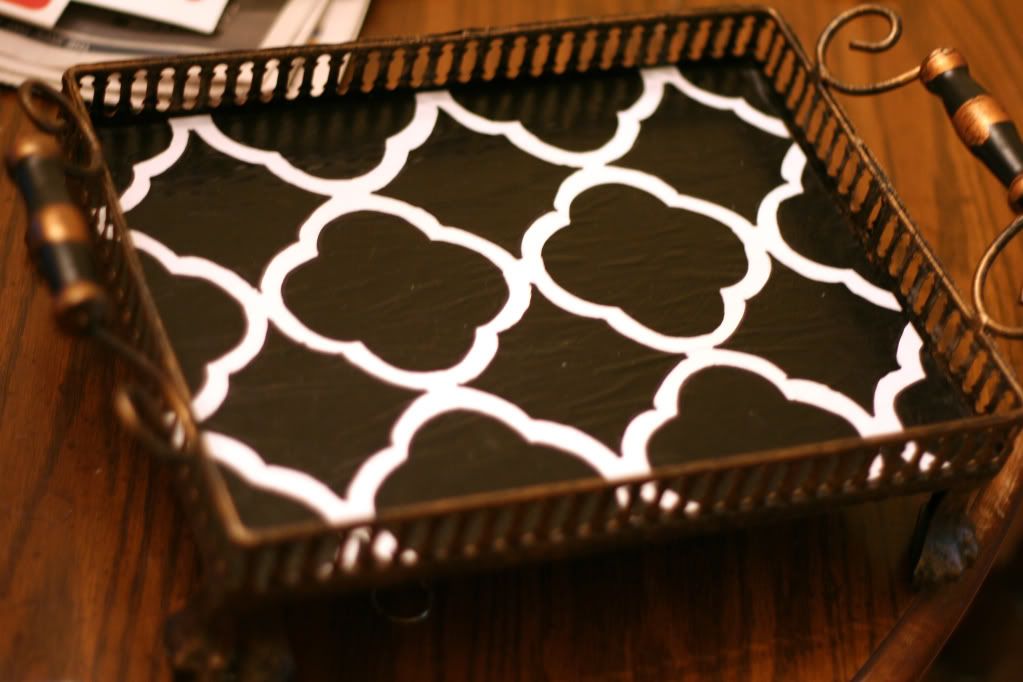 Hopefully this will help me organize my dresser a bit more! Organization is not a strong point for me!