I'm excited to have Stina guest posting over here today!!! She does the coolest job recycling in her crafts- I love that she takes glass, and makes it into something new!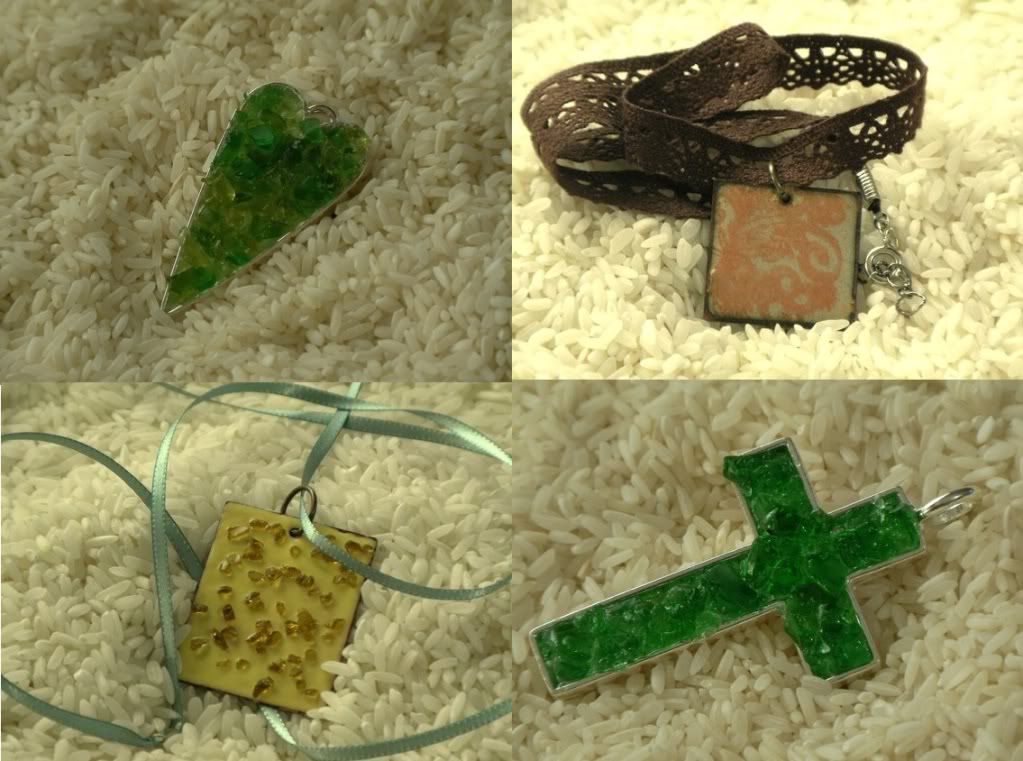 How cool is that?! Well here to tell you all about it is Stina herself! With a giveaway included of course!!
-----------------------------------------------------------------------------------------------------------------------------------------
Why Hellloooooo!
I'm Stina, from Stina's Stuff (sorry...no creative shop/blog names here), and I'm here today to offer Kitty's readers a giveaway from my Etsy shop!
I live in Texas and I am currently pursuing my MFA in metalworking (AND I just got married). I love making things, but especially making things out of metal. I have several different types of products in my etsy shop. I make custom glitter portraits of people (and animals) based on photographs.
I have some enameled copper pendants that I have made myself from plain sheet metal.
And I also have some recycled glass pieces which I would like to talk about today.
I am part of a volunteer organization that takes in glass bottles from our community members (usually wine bottles, but we take any type of glass) and we make them into useful and beautiful things, like sets of drinking glasses, wind chimes, and tea-lights.
We have a blog, crkuttbottle.blogspot.com, that you can check out if you want. This whole thing started because our town got rid of the recycling program and the founding members of this organization didn't want to just sit by idle while all this reusable glass went to the landfill.
Now we have about 7 to 10 people that come every week to help on a regular basis, and many many others who come when they can. We sell these things at the local farmers market on the first saturday of the month, and all proceeds go to our local Habitat for Humanity branch. So far we've raised about 6,000 for Habitat, and we're hoping to eventually raise enough money to represent the cost of building one house!
While we're making things, we break a lot of bottles. I guess it's expected when working with glass. Anyway, anything that gets cracked or broken gets put in a giant tumbler that breaks it up into small pieces with smooth edges. I use this glass in some of my jewelry, and for every piece that sells, I donate a portion to Habitat as well!
I even got inspired and started experimenting with fusing the recycled glass pieces to the enameled pendants, and came up with some really interesting results.
So, Here We Go!!! I am offering a giveaway of $15 worth of merchandise from my shop (which should cover a good selection of the recycled glass products), as well as free shipping to the winner!
I am also offering all of Kitty's readers 10% off any items in my Etsy, using the code KITTY10
For your first entry, please visit my
Etsy
and leave a comment telling me your favorite item.
for additional entries you can:
One additional entry for each item purchased
The giveaway will be open for a week! 6/30