One not-so-fun part about growing up, is when everyone starts living all over the place. It is so much more difficult to get together with people, and make time when friends and family are living so far away. So I was pretty excited this weekend when I got to spend time with my sister and cousin, two of my closest friends :)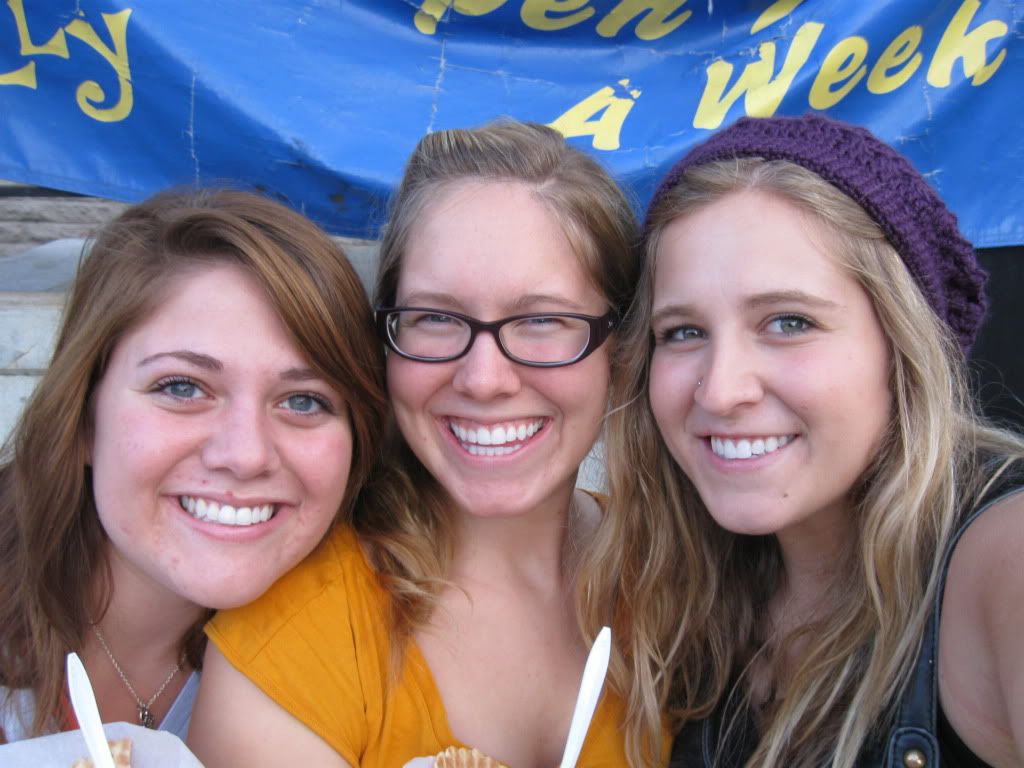 You can tell I'm excited, because my eyes are EXTRA squinty :) Not sure how I'm the only one that got that trait.
My Constitutional Law II final is tomorrow
! Oh and to celebrate finishing my first summer course- my sister won tickets to
BEN FOLDS
tomorrow night. I was thrilled (and slightly shocked?) she asked me to go with!