Lets hear it all you harry potter fans out there :) I know I'm not the only one! Well welcome to Kitty's rendition of the Harry Potter Howler! This would be AMAZING for a harry potter party. Not only does it take just a few minutes, but its easy and cheap!
Now for all you die-hards....please don't tell me it isn't perfect, because I tried :)
First
- I downloaded the font
here
. I was going to go with the "harry potter" font, but loved the "hogwarts wizard" much better!
Second
- I found a picture of a seal
here
I did a "print screen" (my all time favorite button) and cut it out.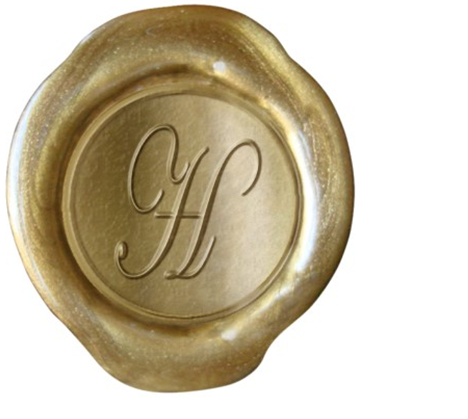 Here is the photo after I pulled it off. I would upload the word document that had both of these on it...but I don't know where to upload a word doc to a host. Sorry!
I bought red cardstock at Hobby Lobby
Forgot to get ribbon, and went to Michaels for some $1 red ribbon!
And you're ready to go! Print the paper and seal out. I cut down the howler to a smaller size. (sorta estimated) but its about half of a horizontal sheet of paper. (so you could do two per sheet)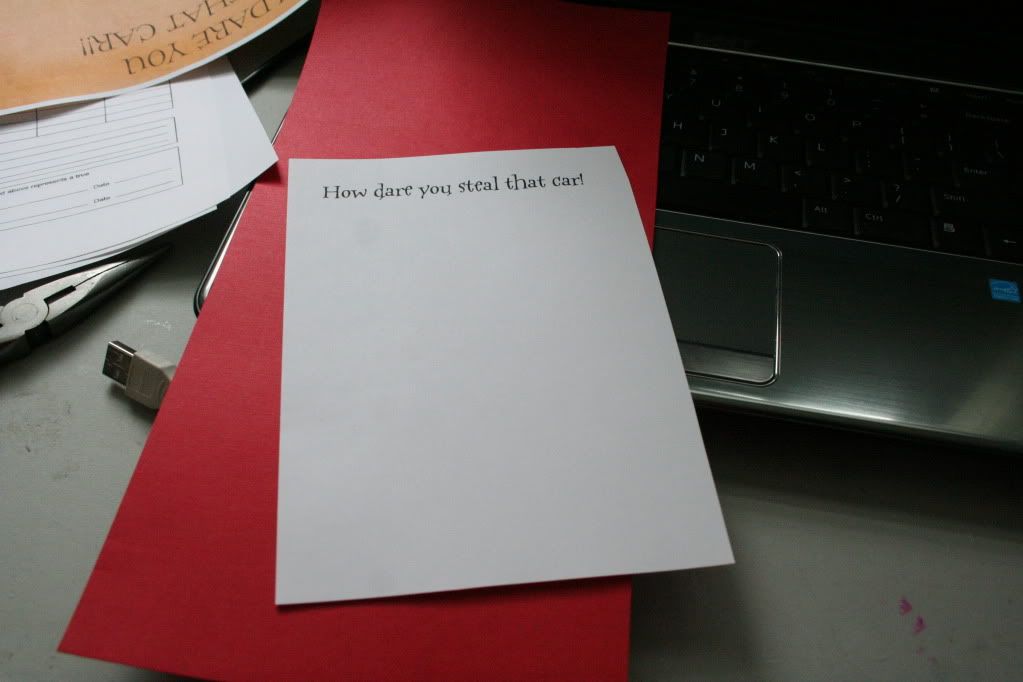 Then take your cardstock and cut it so you have a bit of an edge around your white paper.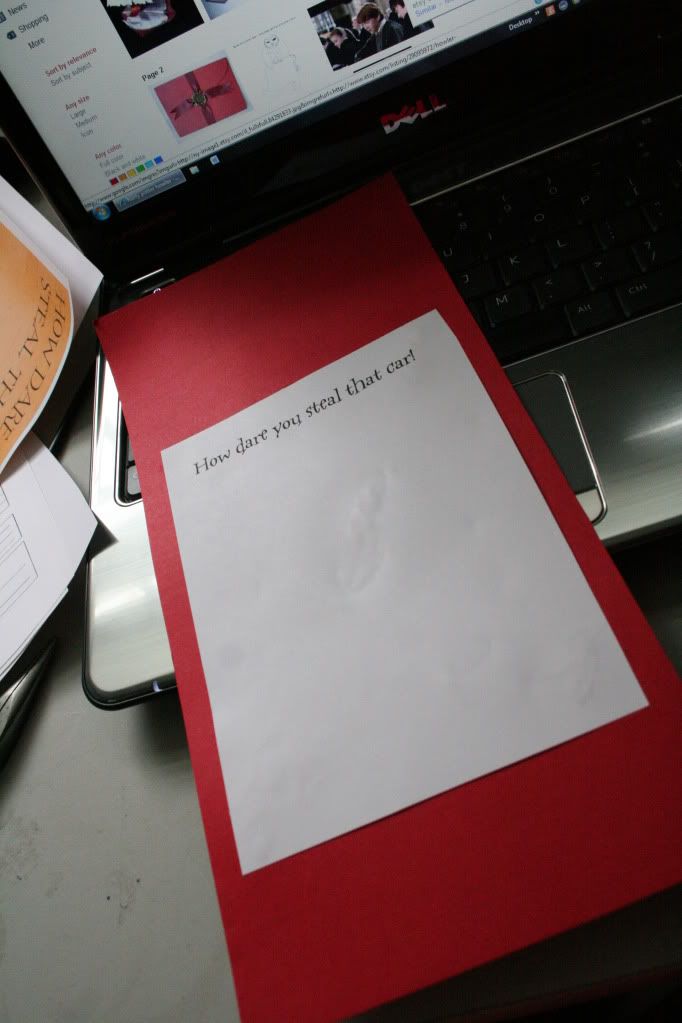 Now I estimated on this one. I centered it, then moved it a little further down on the red card stock. I wanted the top flap part not to have any of the white paper on it, so I gave it a little extra. (you'll see what I mean...sorry I'm not very clear on this. I was so excited I almost forgot to take photos!)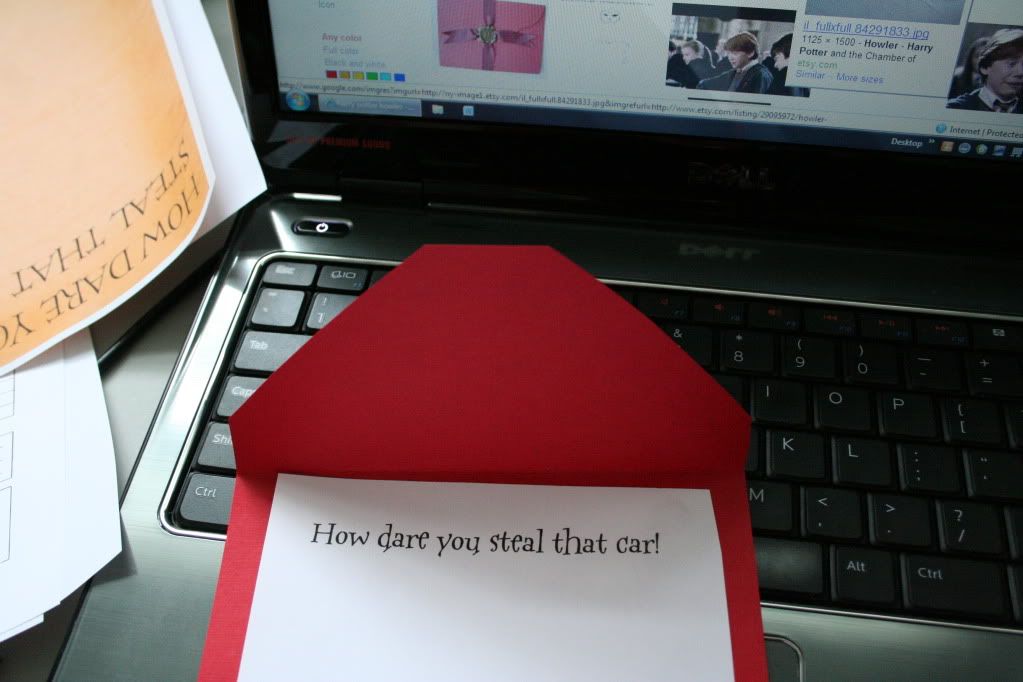 Then glue it on! Fold into about 3rds (doesn't have to be perfect! Trim the top flap so it peaks like an envelope!)
Then tie your ribbon on! And didnt forget to cut the triangle piece out the end of the ribbon, so it has the "tongue" look of a howler!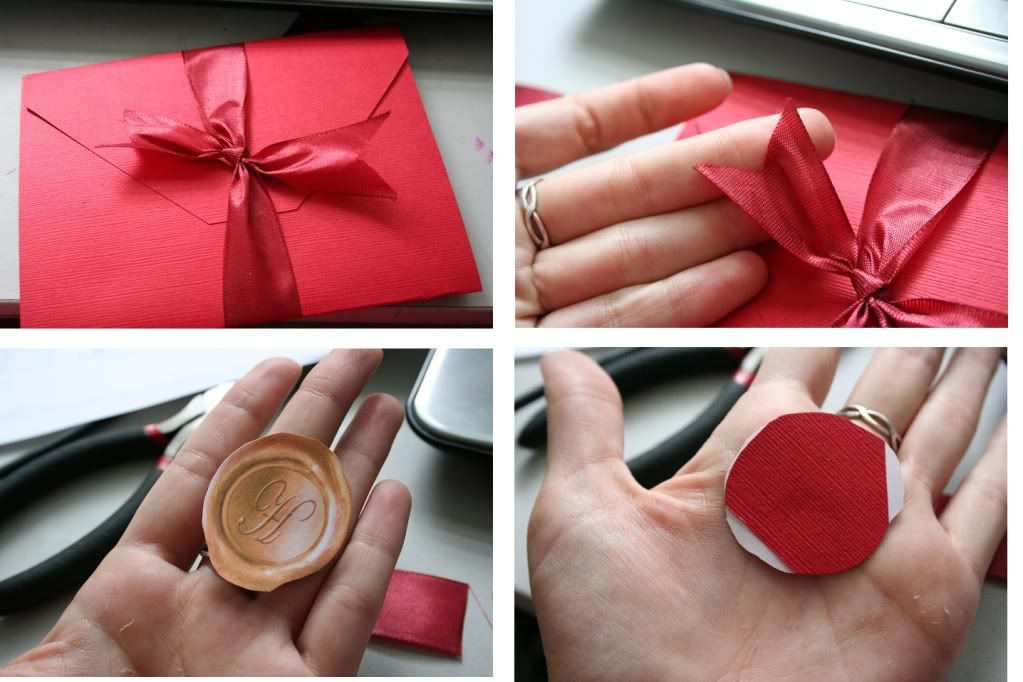 Cut out your seal (I backed mine with a bit of spare card stock!) And hot glue it to the ribbon! (I purposely didn't hot glue it to the card, that way I could fold it open and take more pictures!)
And you've got yourself a WONDERFUL howler!!! Even though Ron Weasley doesn't want to get a howler, all of your other friends will!