I picked up a bunch of clearance glass jars from various thrift stores last week. Each time I went to a new store, they got cheaper- so I just kept buying them! I found a few more great (great to me means super junky and super cheap) thrift stores is in town...so it was a very successful trip!
First off we have the hanging mason jar. I added a little bunting design around the top. (because if you couldn't tell...I love bunting right now) I had wire sitting around, and simply wrapped it around the lid and made a handle! Perfect!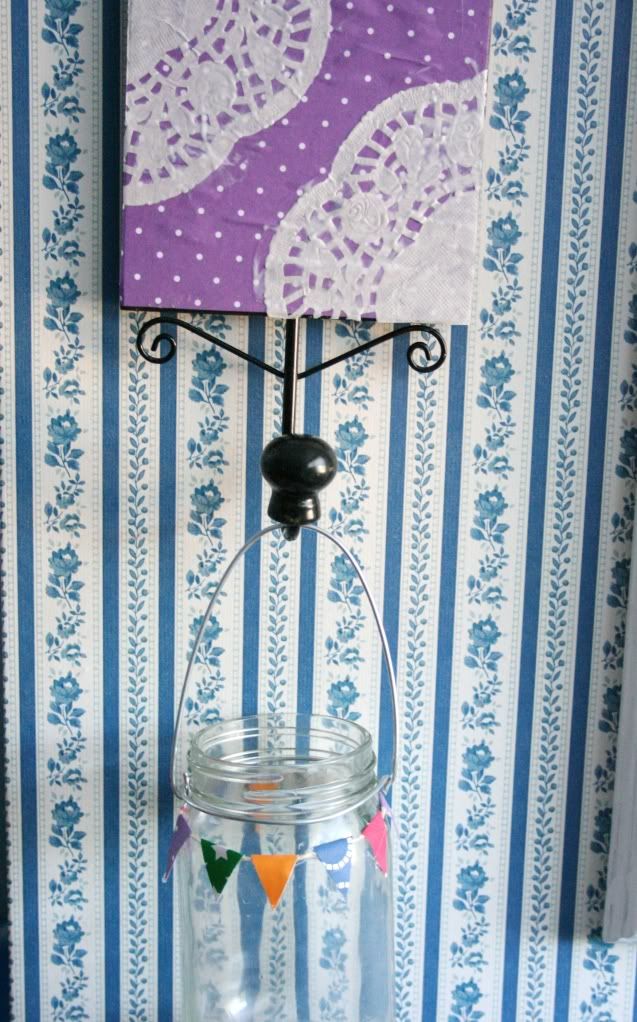 I found the hanging piece on clearance at hobby lobby for just $.60! A coat of mod podge, doilies and extra paper made it just perfect!
Its still drying- I couldnt wait to take a photo!
If you have other jars laying around- try mod podging doilies, fabric or extra scrapbook paper around them! A pretty added touch!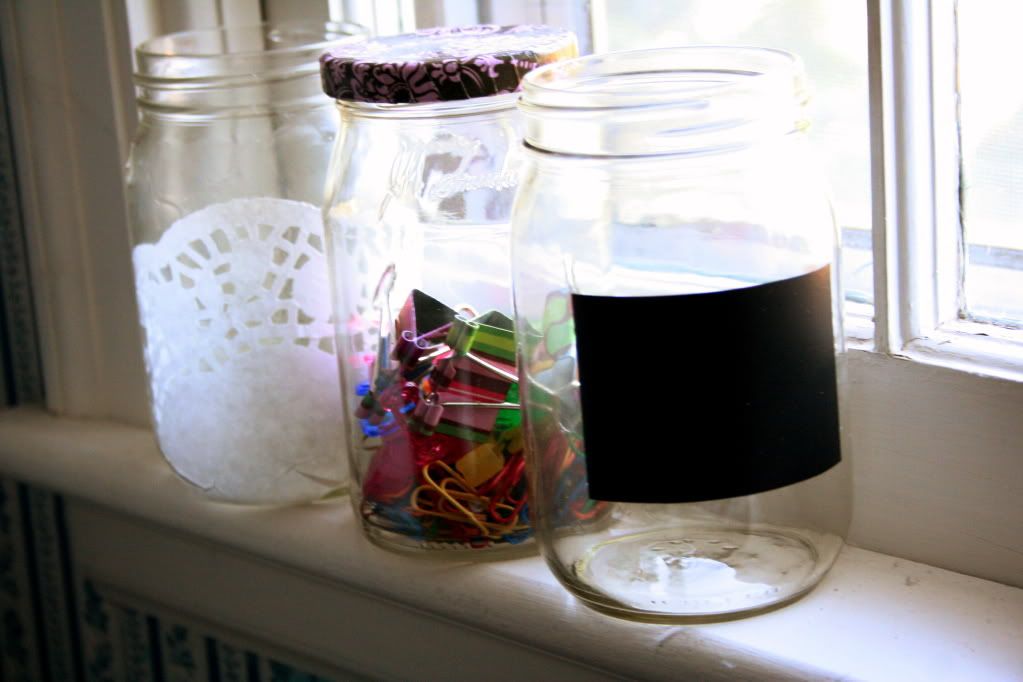 Or mod podge the lid of a jar. This was a jelly jar I've had for a while. No need to purchase jars when you've got plenty in the fridge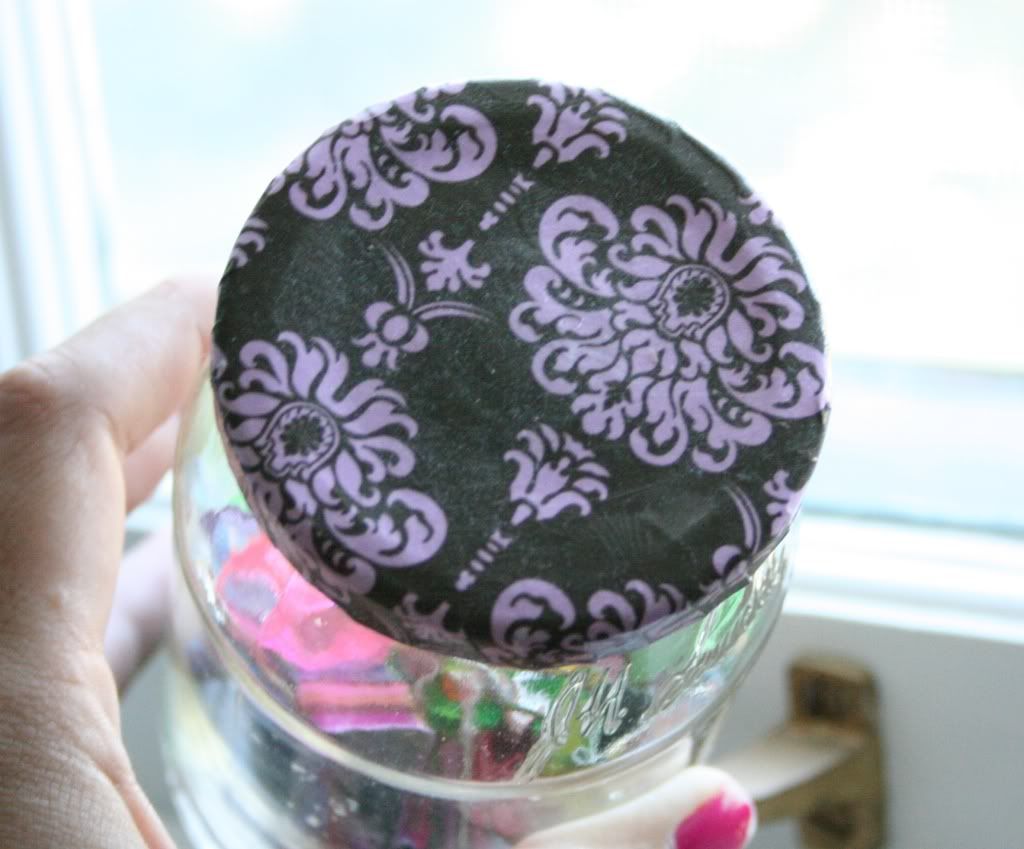 And of course chalkboard labels! I love these things! You can simply use black contact paper too- it works great!!
Just a few jar ideas! Feel free to leave me comments with your own!! I've got plenty to work with!!!