I love bunting...and burlap....so why not join to two? Here is simple burlap bunting! No sewing, just simple hot gluing!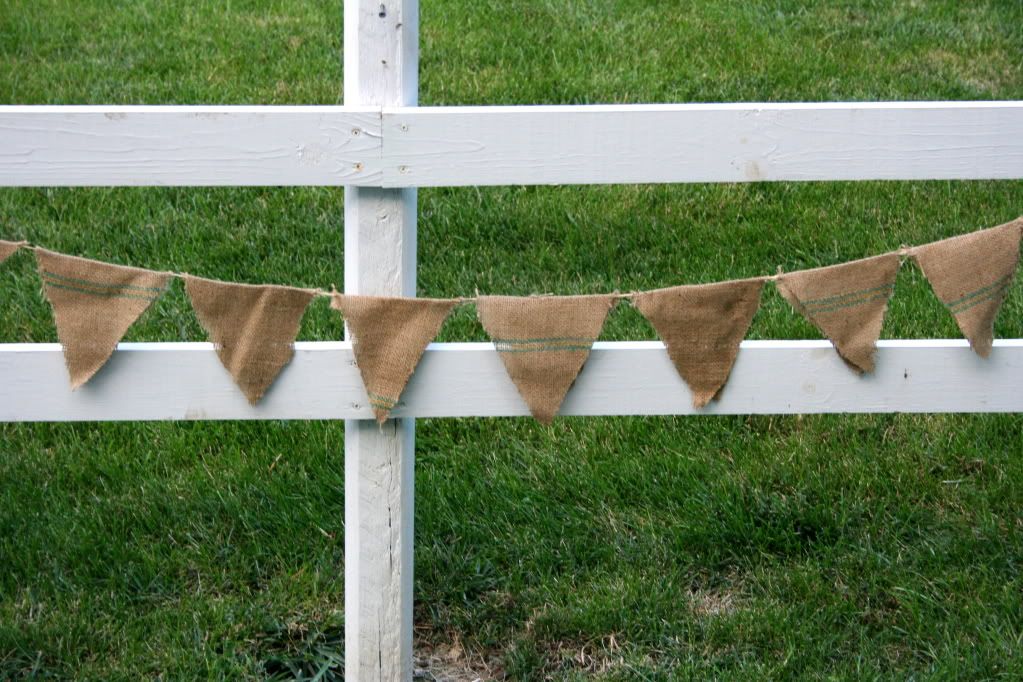 Its as easy as it looks, Cut out to triangles from burlap, make sure they are still hooked together in the middle (so it will look like an elongated diamond). I used coffee sacks for these ones! I ironed them flat (bags are all wrinkly!) and ironed a crease in the middle to hang over the yarn.
Then put a line of hot glue in the crease, and hold it down. Perfect! I love the natural, unfinished look!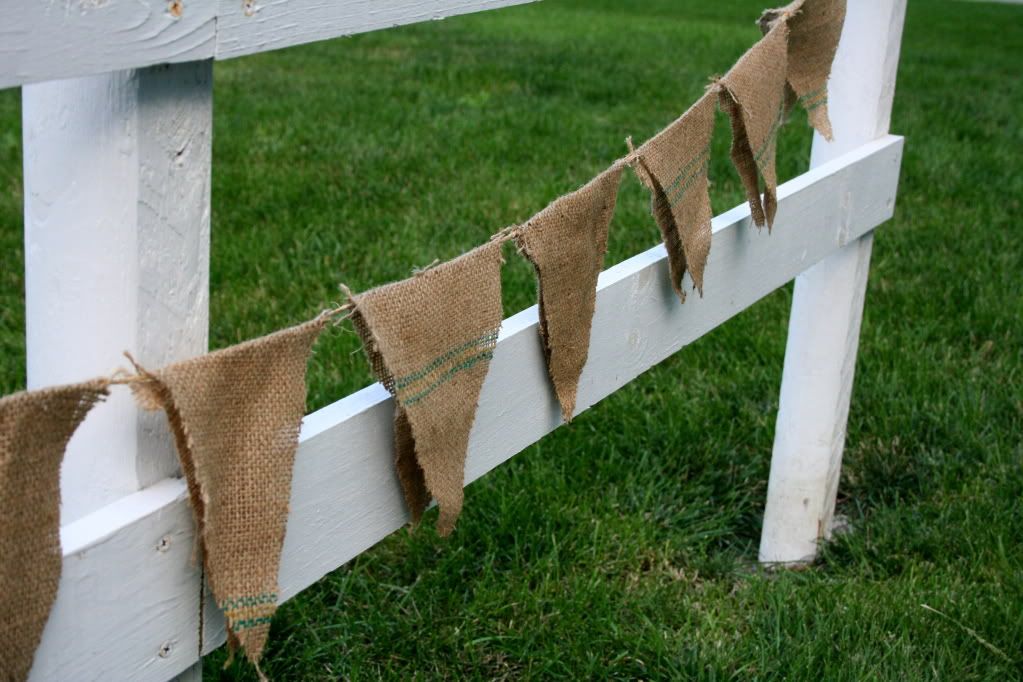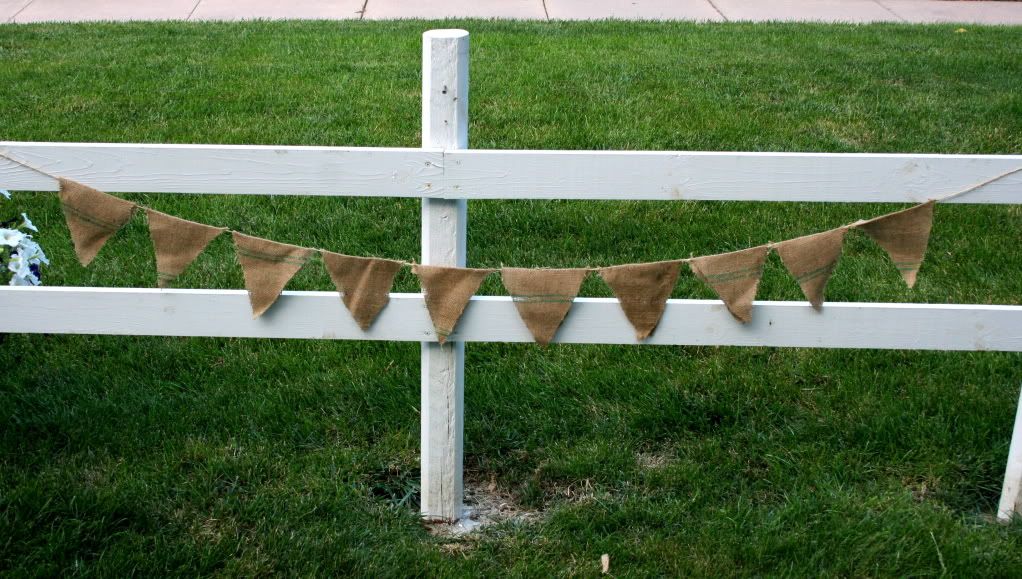 Also- this week I have a giveaway going over at
Ginger Snaps
! Yet another chance to win a pair of my leaf earrings!