Its been a while since I've talked about the goings on of my summer as a law student. As you recall, I've been taking summer courses (Constitutional Law II and Advanced Torts). I finished my first summer course a month ago (I passed, in case you were curious) and as of this week I "finished" my second and last summer school course.
I say "finished" because I still am attending class next week, but our presentation was today- and now I get to sit back and watch everyone else talk about torts.
I had to break the business suit out of the closet once more for this one.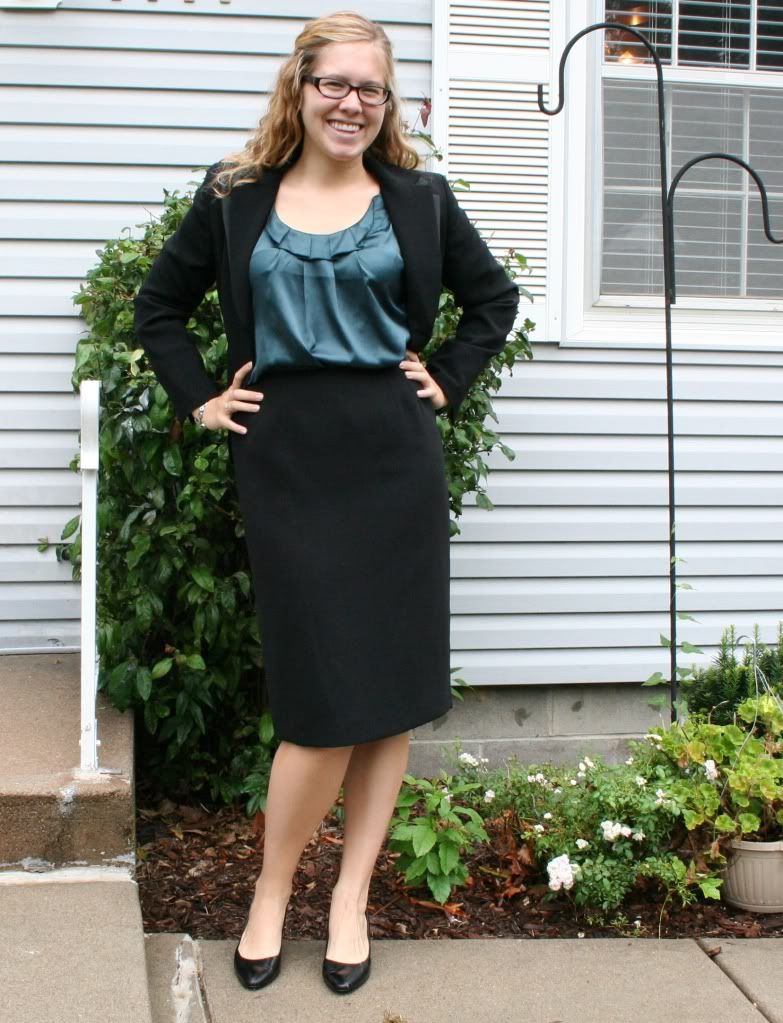 Do I look like a lawyer yet?
 I'm also on the hunt for a 2nd business suit...one just wont cut it. Anywho, in my presentation I enjoyed talking about cases such as bedbugs in hotel rooms, McDonalds infamous hot coffee case, and defects in the Ford Pinto. For those of you who have been through law school- you may have figured out my topic. The controversy of Punitive Damages.
Now, I have to finish off next week in class, and I have a ONE WEEK BREAK before fall classes start up. You may be wondering what I'll be doing..... Well, I'll be flying off to Portland to visit my good friend Alyssa. But I'm sure you will hear plenty of that later.
I've learned that a few of you will be starting law school in a couple of weeks. Let me just say- congrats and best of luck. Exactly one year from now you will be sitting back and thinking "I made it" you will also most likely be losing motivation. If your school is like UNL you will also be mentally preparing yourself to think of jobs during your LAST summer in law school. Yes, that means those of us that are 2Ls will be interviewing this month for jobs next summer (bleck! can you believe it?)
But all in all, you can make it. You WILL make it.
Seriously. If I did... so can you.
And if you're anything like me- a year from now you will still be telling those strangers on the airplane that although you're a law student, you actually have NO IDEA what you want to do when you graduate. (or lie to them and make things up...I do that on occasion as well) Whatever you do...don't tell them you may not want to even be a lawyer. Even if it is true.