Enjoying a weekend on Beaver Lake! My uncle lives on the lake, and my parents thought it would be a good place to stay for the holiday weekend. When I got to my parents house in Omaha to start our journey to Arkansas, they surprised me by telling me instead of spending 8 hours in the car, we'd be taking the plane. Thankfully that cut an entire 6 hours off the trip, making it much more enjoyable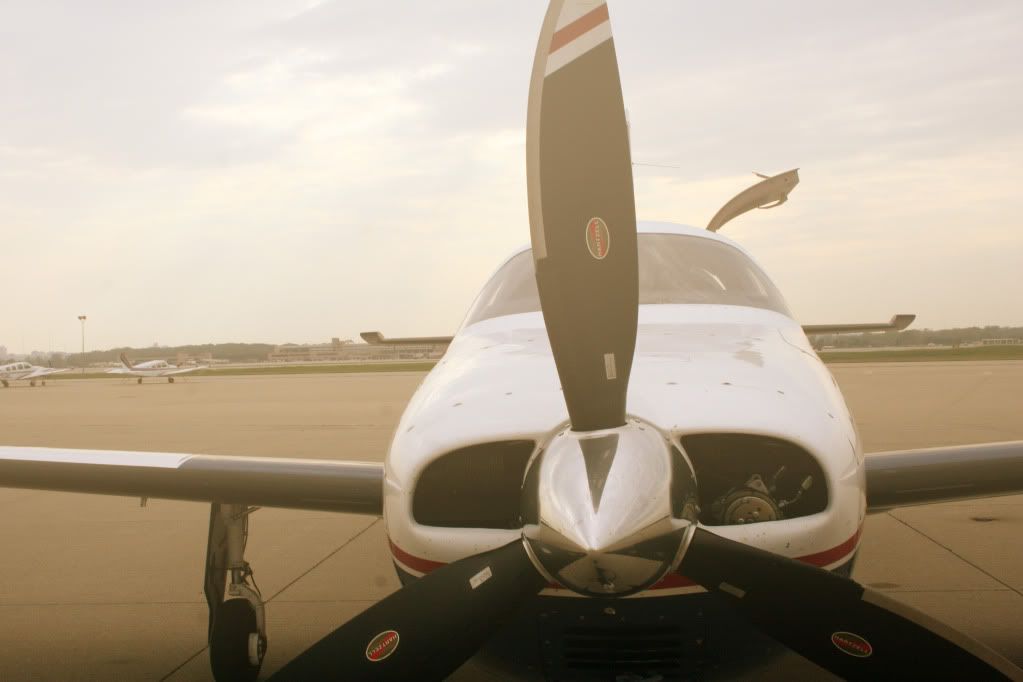 While dad flew, mom graded papers
And I tried to figure out a way to balance my books on my lap, while taking notes.
Yesterday we enjoyed a day swimming and looking at land (my parents have discussed buying a place here for a while now) A perfect getaway. The only drawback being missing the first husker game of the season!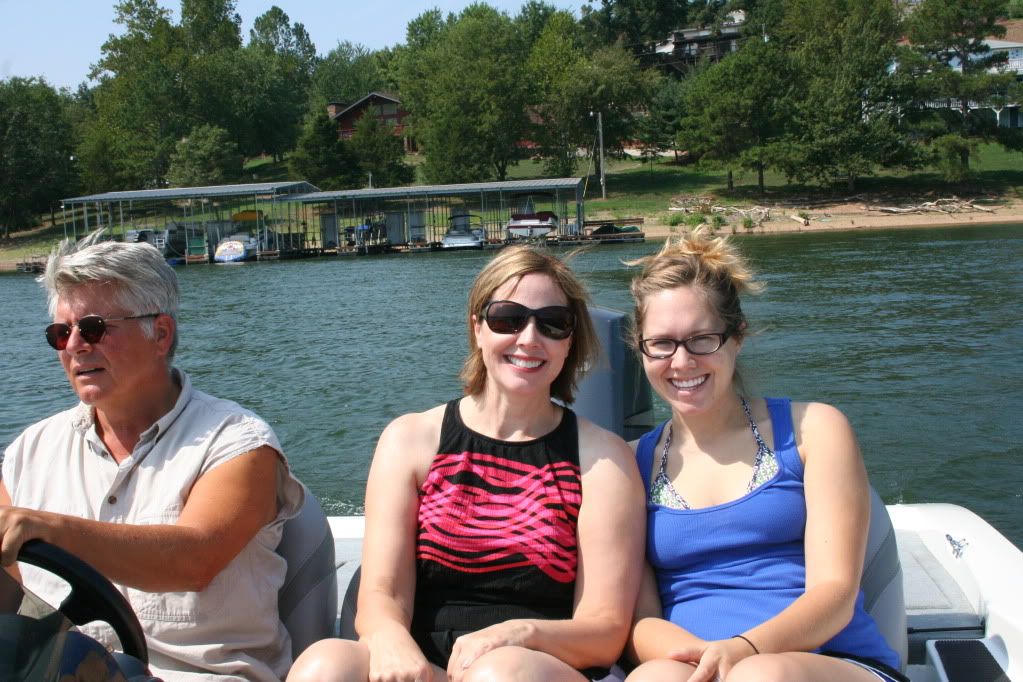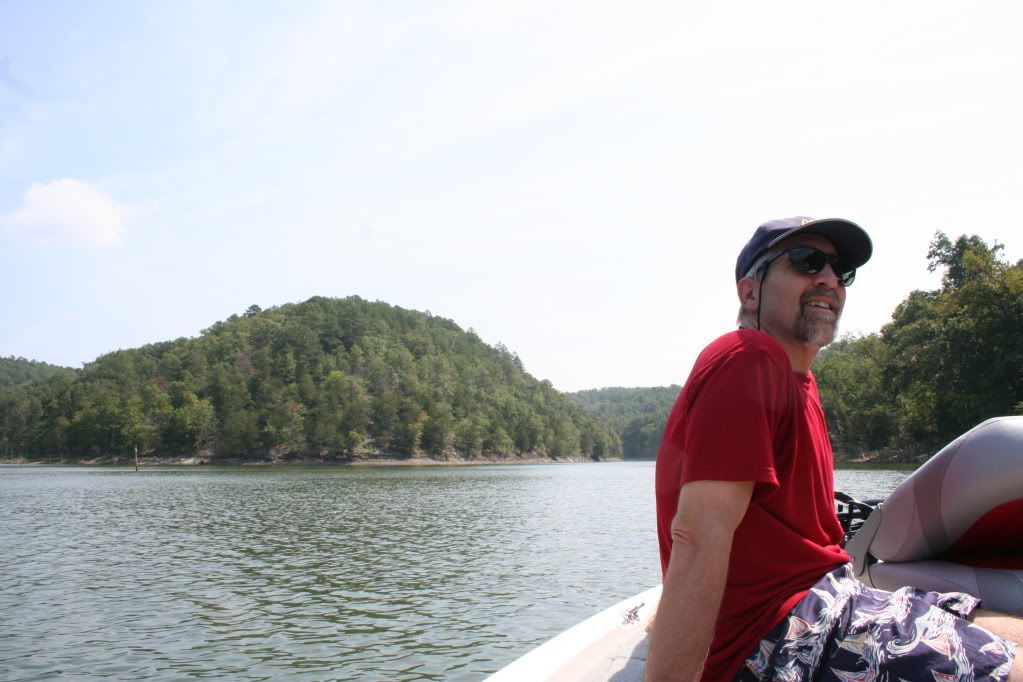 Hope you're all enjoying the weekend!