Since the birthday festivities are over from birthday week, I thought I'd do A cupcake kit giveaway in celebration of the wonderful birthday I had this week! Here we have the Ultimate Cupcake Kit I've put together.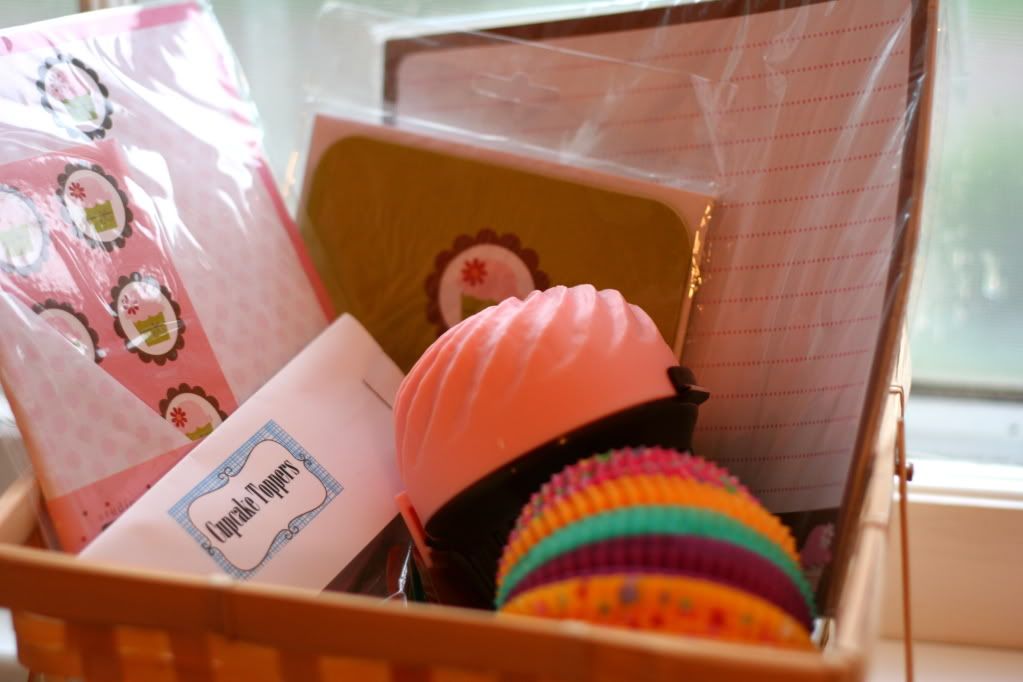 It includes:
1. 24 (well 26 actually, just in case!) cupcake liners
2. Heart cupcake toppers, made by yours truly
3. A cupcake carrier, shaped like a cupcake. For all of your cupcake carrying needs (like a sack lunch to work!) My ultimate favorite thing
4. Cupcake Stationary Set (with stickers and envelopes)
5. Square Cupcake Note cards
6. Cupcake paper pad
This would make SUCH a cute gift for someone having a birthday! I've sent out a few similar ones myself, and have had lots of fun remarks on how it made their birthday extra special :) SOOO here is how to win your own kit! (which you are welcome to have me send along to someone special, or send straight to you!)
Do one or all of the following!
(must be a follower here to enter!- just click the little "follow" button)
1. Follow
LSJ
on facebook- comment saying you do
2. Follow
LSJ
on twitter- comment saying you do
3. Tell me what you would do with your kit (gift it? use it? Take a few things out and then gift the rest?? haha be honest, you thought about it! )
4. Check out
my etsy
here to see other fun party items we have listed lately! Including NEW invites, cake/cupcake toppers! Comment here telling me your favorite item in the whole shop!
5. Heart
my etsy
- and comment saying you did!
That's it! The giveaway will be open for one week! 9/27