This may be a little more risque than my average posts- just a warning! But really, its all G rated, so no worries! For those of you ladies that are not so....well endowed....as others, there is one thing we can pull off, a bralette. Cute, comfortable, and the best part... totally in style. I recently became inspired by one at Aerie (the American Eagle for undergarments in case you've never heard of it. I'll admit I'm turning 24 in a matter of days, and still shop at AE) and realized...this doesn't seem so hard, I bet I can sew one of these.
So I did! It was actually pretty simple. I did the whole thing by hand, while watching episodes of "Accidentally on Purpose" (a very funny show if you ask me!)
Here is a photo of my muse- The one from aerie is the pink and white- next to mine!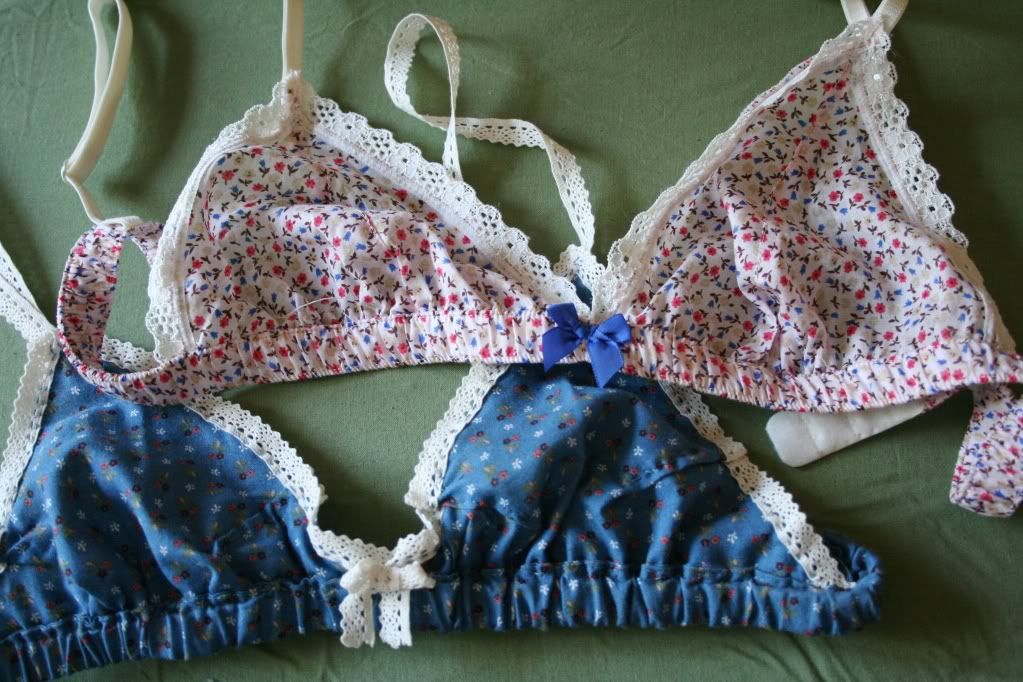 It has a few basic pieces is all
Triangles out of fabric
Elastic band covered in fabric.
And Lace Trim
I used vintage fabric my grandmother gave me recently and I made it up as I went...but here are a couple of photos of the process.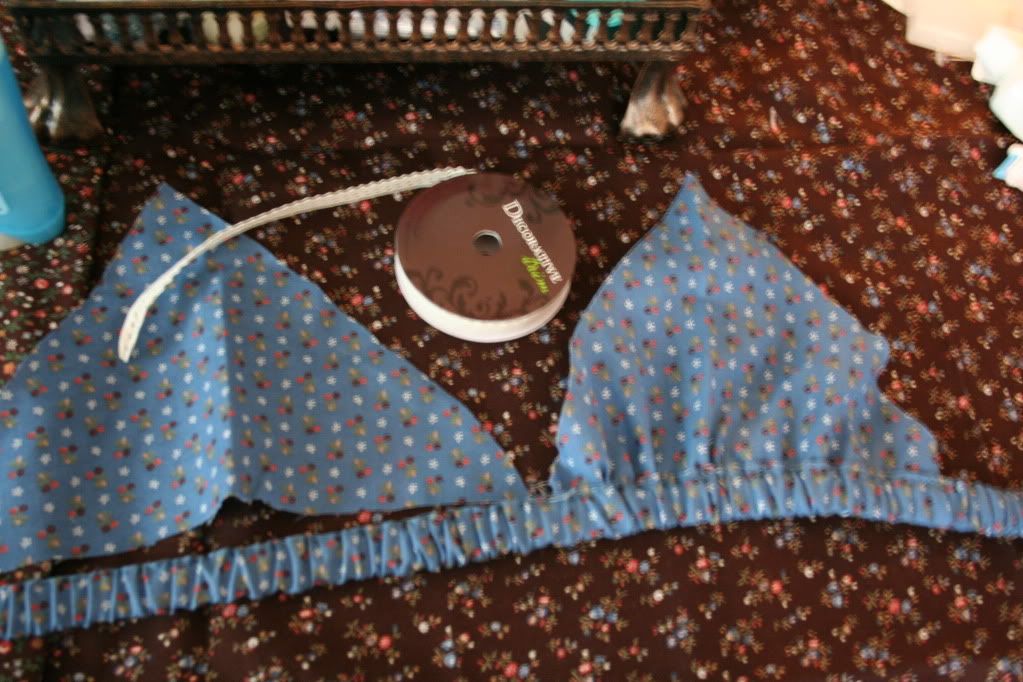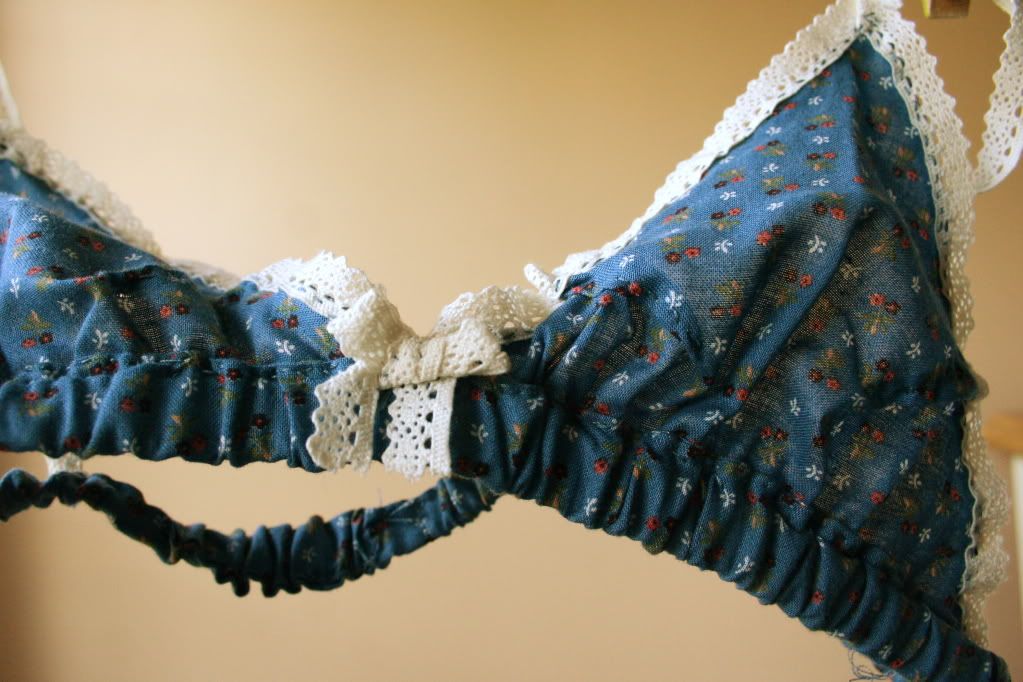 I didn't make a great tutorial, because I honestly wasn't sure how it would turn out. BUT I assure you it was simple. No, I don't have many photos of it "in action" but you get the general idea!! Allow me to remind you, I am not one to sew very often...so this truly is simple! I have faith in you all that yours will turn out even better than mine.