The best friend of my sister's (well and a good friend of mine!) got married this weekend! Last minute she asked me to make 2 garters (one to keep, and one to throw of course!) I've never made a garter before, but decided to give it a try!
I was PLEASANTLY surprised at how well it turned out. Well here is my secret! I knew I could decorate it like she wanted (with the singed flowers and rolled flower) but I worried about the elastic band part. I had a genius idea....a baby headband!!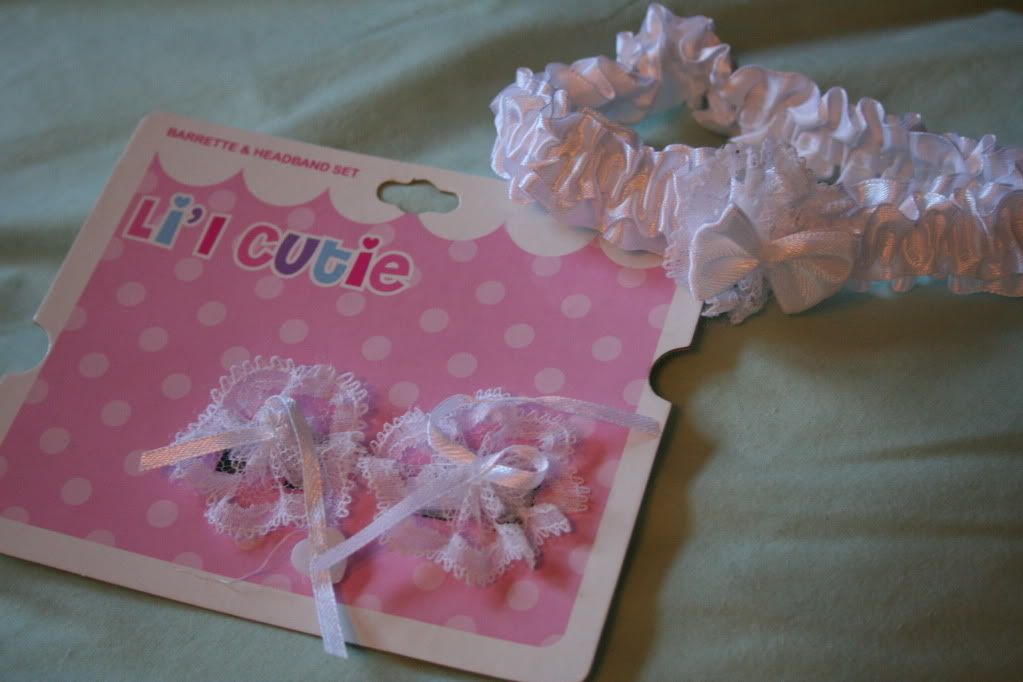 I looked around for a white baby headband at a few stores...and surprisingly found the PERFECT one at the dollar store!! Shocking right?! It was the PERFECT size. I measured my thigh about 21 inches. It fit perfectly for me, but it could have been much smaller, maybe an inch bigger? But I'd say I have an "average" thigh for those of you thinking about trying this!
Then on the one I made for her, I used elastic lace and elastic thread to sew on the lace she wanted behind the garter. But you can make them simple like these in the above photos. Just a few flowers, and pearls.
You can even use blue thread, to add your "something blue" or decorate them with other goodies!
Now I call it the $5 garter because of the extra scrap fabric, elastic lace, pears etc that you may not have laying around. But if you have most of the material- think of it as a $1 garter!