Today we are kicking off the Guest Blogger Bonanza!! What is a Guest Blogger Bonanza? Well I have a list of about 20 (soon to be more perhaps!) guest bloggers that are sharing tutorials with you of baking, cooking, crafting and sewing! It spans through November, and you'll see 1-3 guest posts a week!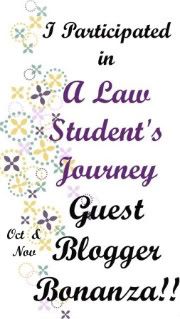 Why do this
? Well I thought it would be a great way to showcase a few of my awesome followers, and be able to showcase tutorials I wouldn't normally be able to!! These bloggers contacted me showing interest in posting...which anyone else is welcome to do the same! If you'd like to post email me
here
with an idea! Now let the party begin!
------------------------------------------------------------------------------------------------------------------------------------------------
That's me and my husband (or Hubs as he's known on the blog) a few months ago. Most of my posts are about crafty projects (sewing has been my favorite thing lately), but I also like to throw in some posts about what's going on with our lives. Hubs is in the Air Force and we're moving halfway across the country this week! I'm really excited to be guest posting today...it's my first guest post EVER! I want to say a big thanks to Kitty for opening up her blog!
Anybody else have a problem when you go to the library and get more books than you can possibly hold and still look cool? Well not to worry, this book tote will have you leaving the library in style (and save you from dropping books as you go to your car).
I won't tell you how long this sat on the couch with only one strap. I started to wonder if it could work with only one strap, but I suppose a tote for large books with only one strap is a bit impractical. So I sewed on...eventually.
I saw this idea somewhere on Pinterest, but neglected to pin it so I don't know who thought of this. Props to you, whoever you are, because even Hubs liked this idea. I picked up some sale canvas-y thick fabric (I really have no idea what it is since it wasn't on a bolt, but I do know it does not iron well, which helps explain the wrinkles). This was pretty simple to put together.
(you can click on the illustration to make it larger in another window)
The tricky part was painting the words. I probably could've finished in no time with a Silhouette, but alas I don't have one. I printed the words out on cardstock then cut them out with an exacto knife. It seemed like that part took forever, but I finished eventually. (And now that I think about it, I'm not sure why I didn't just go buy a stencil...)
Next I painted in the stencil with puff paint, but I kind of spread the paint out so it wasn't really puffy when it dried. I didn't use a brush, just the paint bottle so it isn't completely uniform. I pulled the paper stencil off pretty soon after I got all the letters on. Then I let it dry for...mmm....not sure, but possibly overnight? I spent too long cutting out letters and painting in stencils to risk any smears.
Then I sewed all the pieces together, except for the last remaining strap. That can remain unsewn for many days. : ) The order that you sew things in is pretty much up to whatever works best for you. I sewed front, side, back, and other side together first. Then I sewed that to the bottom (you'll definitely need to pin things together on that part). You can see I wanted to make the straps extra sturdy so I sewed them on in pretty much every direction.
For an even quicker project, you could buy a canvas bag or plain reusable grocery bag and just add the letters! I'll leave you with some pictures and a song stuck in your head...You're welcome for that. : )
And the big book tote hanging on big books:
This is my "wow this book is getting heavy, I wish I could just take a good picture already" face (the bag was full of books too by the way, I wanted it to be realistic).
In case you're wondering, although I'm pretty sure you weren't, that Animal book I'm holding was my sole source of entertainment when we first moved here. I had no internet, no tv, no furniture (and Hubs wasn't even here). Just a borrowed air mattress, a fleece blanket and the animal book that we bought when we got here. Pretty sure I flipped through the whole thing! Haha. Note to self - pack dvds in the car this time!