Did you know you can use a standard mason jar with your blender? I had no idea until I saw it on pinterest
here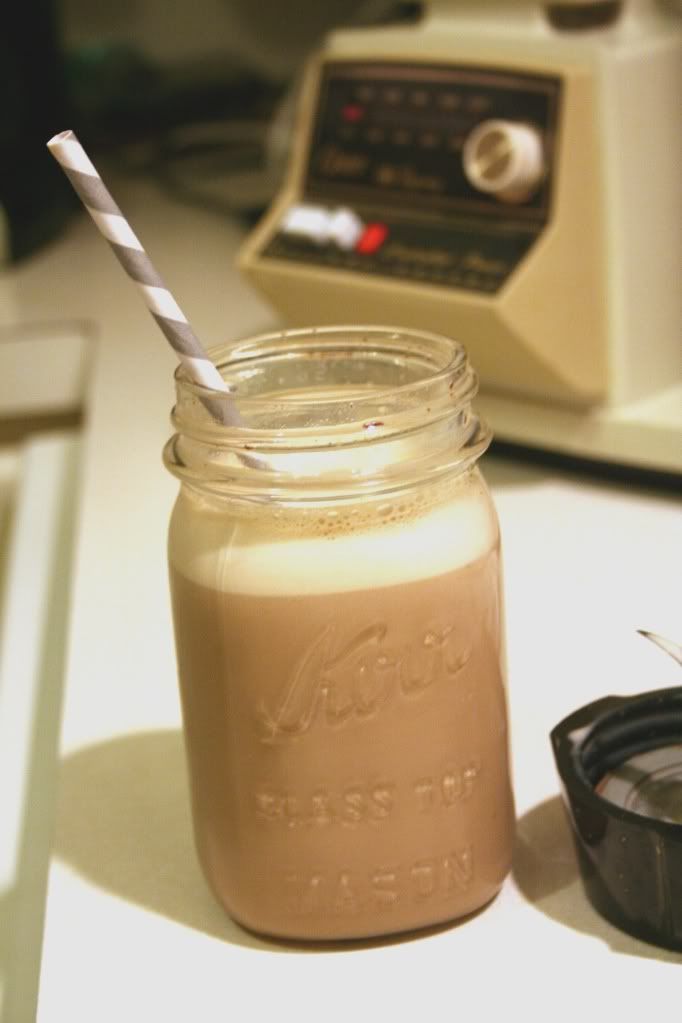 All you do is unscrew the blender piece, and screw it on to a mason jar! Great for individual drinks or refrigerating them for later!
Here I made a little homemade mocha.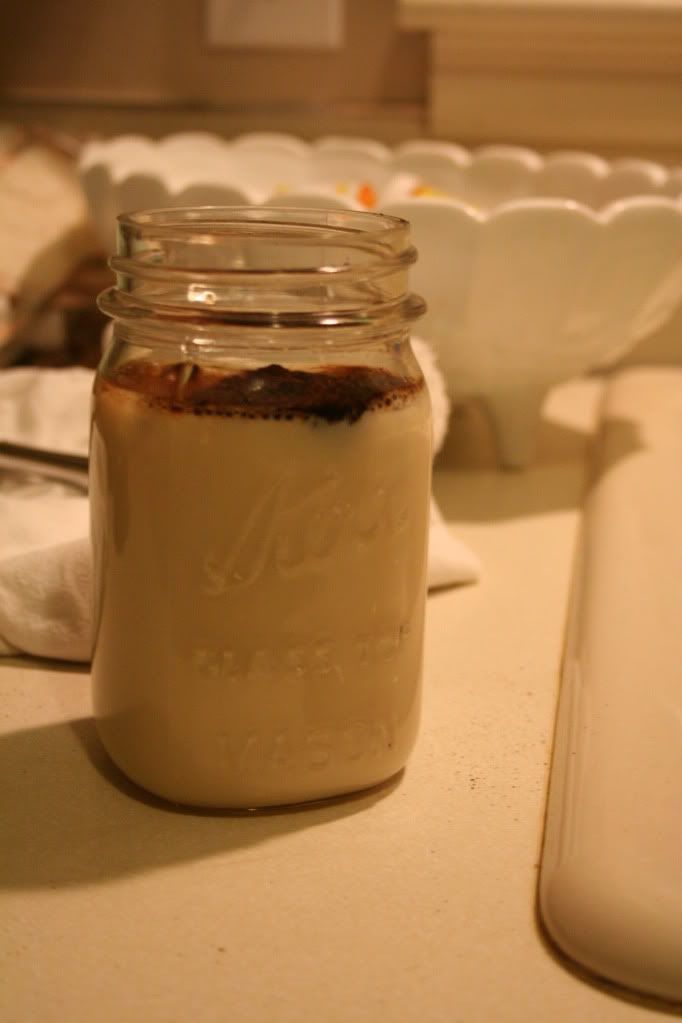 Just a bit of soy, half a packet of sweetener, half a packet of instant coffee, ice and chocolate syrup!
Blend it all up- and you've got yourself a delicious beverage!