Have you ever heard of nail polish plates?! Well I hadn't until last week...and let me tell you...they are SO much fun. I'll give you an example
Amazing right?! I bought mine on amazon
here
(with the stamper and scraper
here
- together under $15, over 150 designs!) What they are is these metal plates, that have patterns on them. You paint polish over them, scrape the extra off then imprint it on your nails!
It sounds confusing- so here is a short clip of my cousin doing it!
Easy right?! It looks time consuming...but it isn't really. I did all my nails in a matter of minutes!
This was the 2nd time I had done it.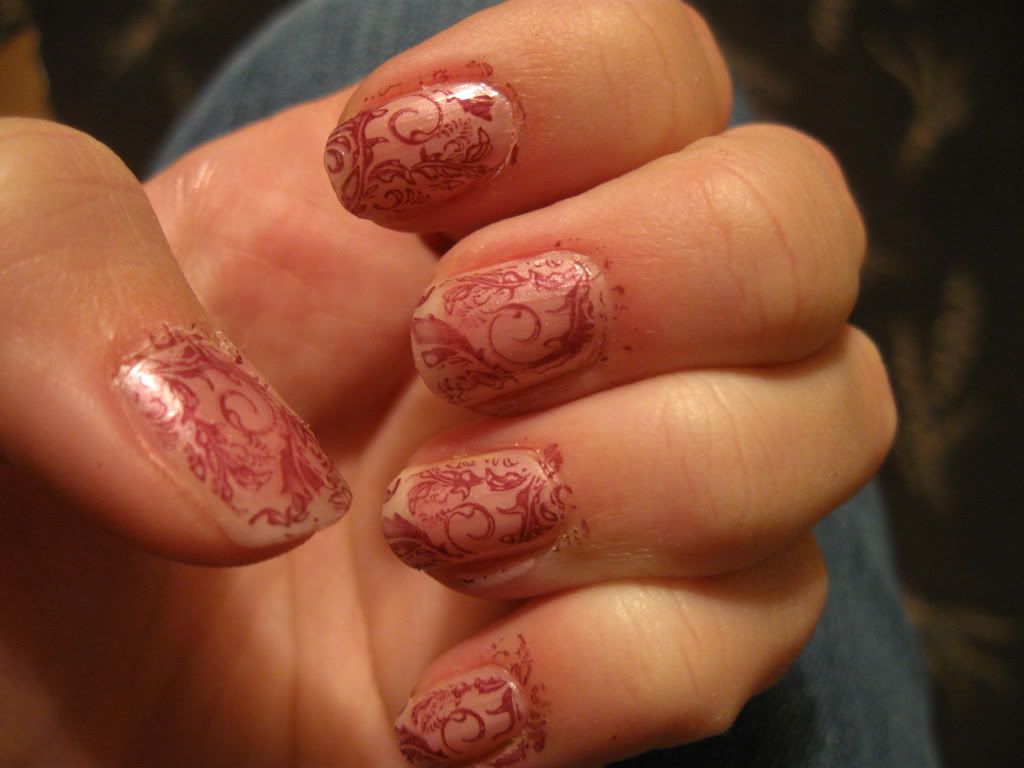 Here was the first night I got the kit
I wanted to try alot of the designs obviously....but then I decided to do all one design
This was also Nay's first time and she did these great flowers!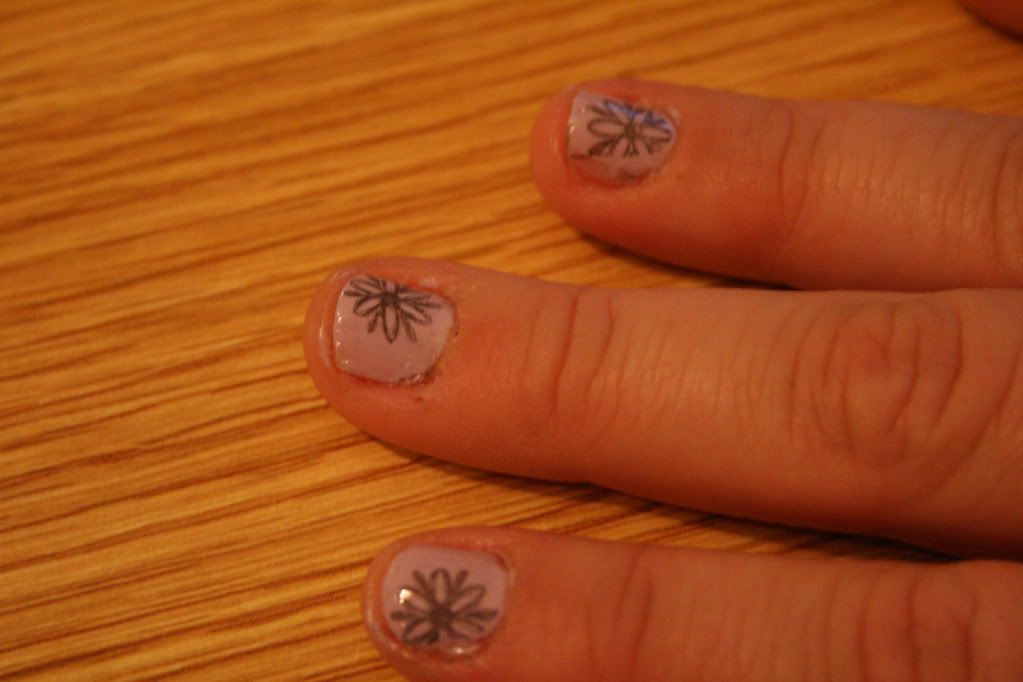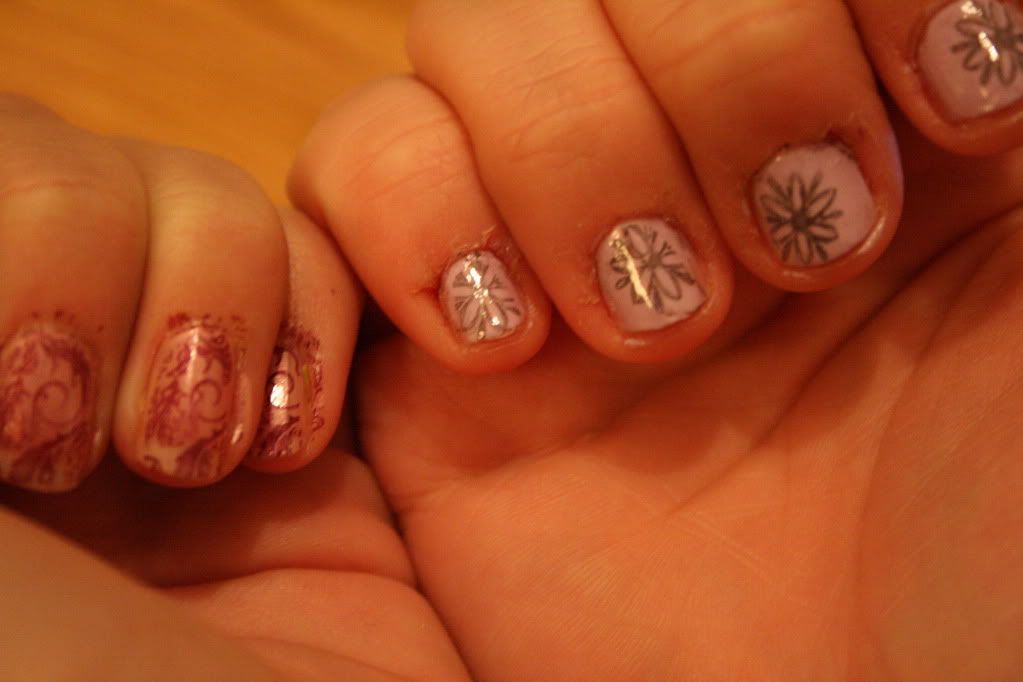 It comes in a kit like this: (except a bunch more plates)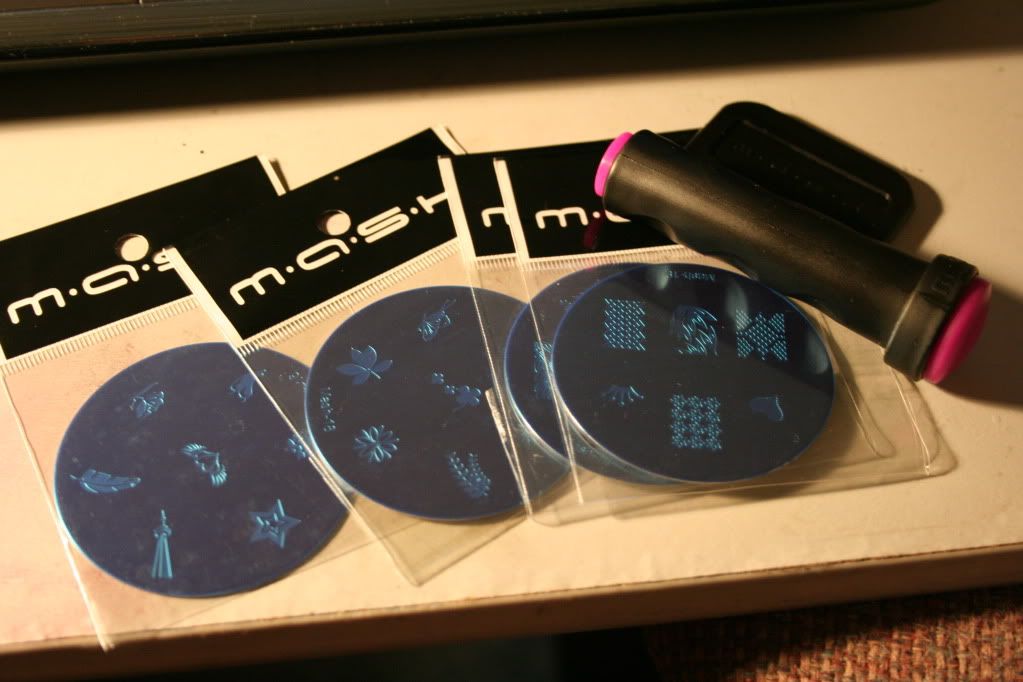 They have everything from animal prints, geometric shapes, small animals, leaves, flowers, hounds tooth, chevron...basically EVERYTHING
A few tips/hints
If you have longer nails, they may not cover the whole thing. You can use the french tips or the designs not covering the entire nail. Mine are just about perfect for the length. If they were much longer, they would be too long for the plate design

My thumb is too wide as well (I don't have wide nails in my opinion) But if you're good, you can line up the pattern and do it a second time. I've had great luck

There are other brands out there, I picked the cheapest, and have no problems with it!

Get everything set up, notice in the video I have nail polish remover, paper towels (the cotton balls got little strings all over) and you NEED to set it on something. you'll often times scrape it onto the table

Get in a method of wiping down the scraper and stamper between each stamp. Its easy to forget, and you don't want to clean it after you've painted a new coat
And that's it! I'd highly suggest it to someone that wanted to try it!