Finally I took the time to paint my nails- to try the rubbing alcohol prints! Have you been seeing the newsprint nail polish lately?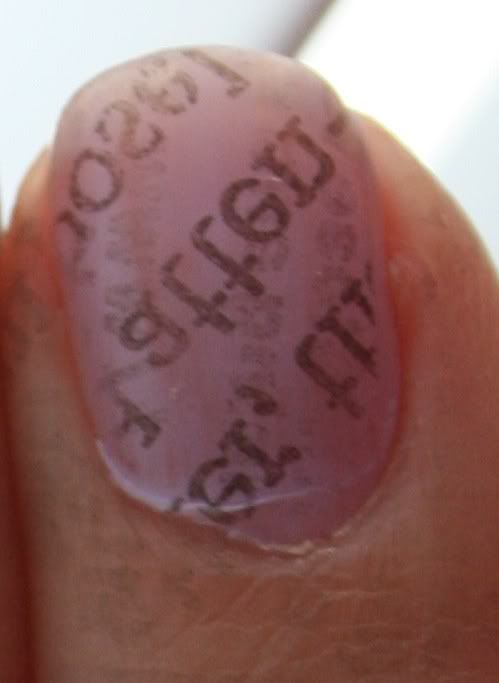 The trick: Paint your nails a light color for a base.
Then simply dip your finger in rubbing alcohol and press a small piece of newsprint on top.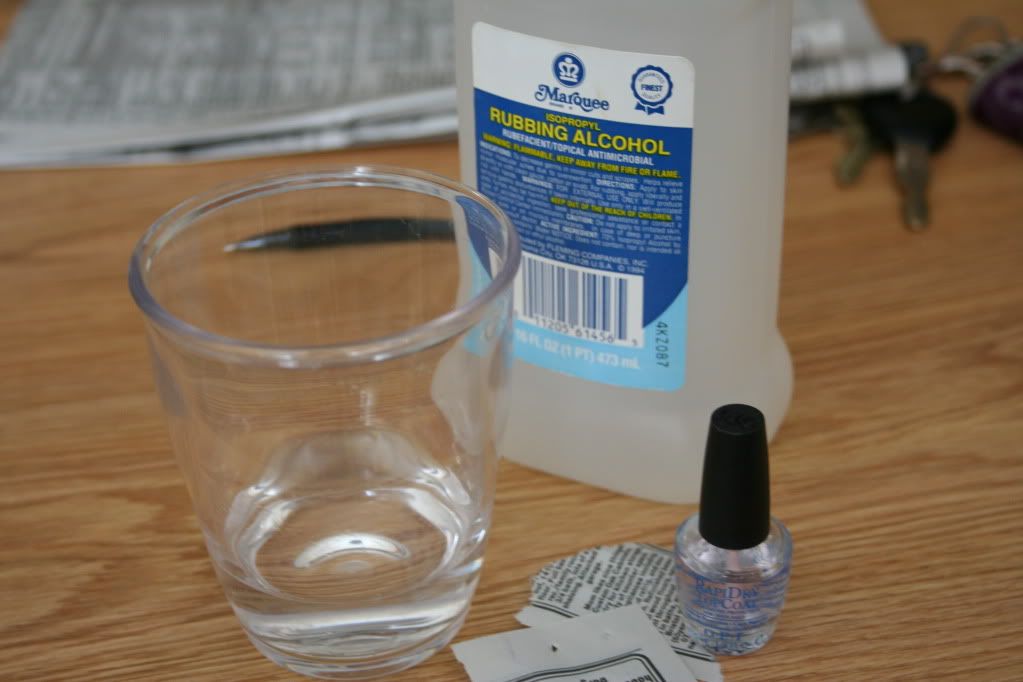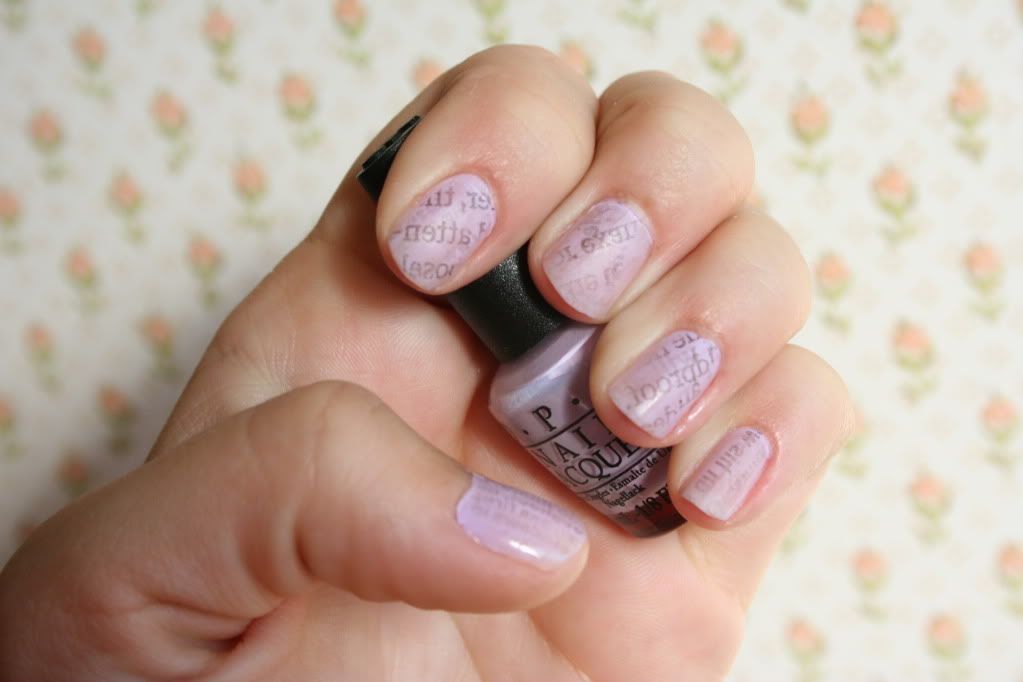 You want to hold it on there for about 30 seconds, I thought you could just press and go...but you need the ink to be dark. I realized that after a couple of fingers.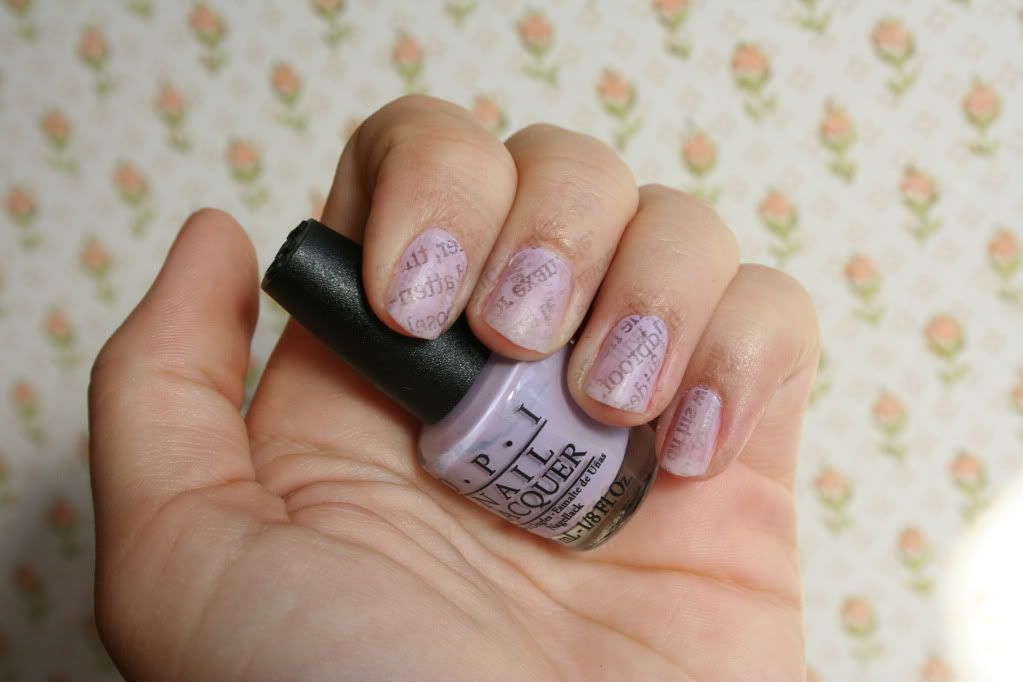 I read you could use other prints as well. I tried to print out a few designs, but with no luck. My printer isn't the "right" kind for this to work. Since I was already prepped, I looked through the IKEA magazine, and cut out patterns I liked.
There I learned- the simple patterns are best. Ones with alot of white background.
Once you have your pattern, paint a clear layer over the top (or else it will just wipe off) then wash your hands so the extra ink come off!