Welcome to my second wreath ever!
As many of you know, I have lived with my grandparents while in law school. Its worked out great for both of us! (they spoil me rotten, and when they need me to carry something heavy downstairs...I'm there! haha) Well my grandfather passed away 2 weeks ago, and while we've been dealing with his passing, grandma has started cleaning the house. As a result, we had a large tub of about 200 ties. After picking out some of the better ones, for other men in the family, we still had PLENTY left over.
Which brings me to my crafting! Hopefully I'll have many more fun tie crafts to come! I found a tie wreath tutorial here, but it required more supplies than I had on hand. So here is one that could not be easier!
Supplies:
1. wire hanger
2. A bunch of ties (about 16)
3. Glue gun
4. 1 pin (or safety pin) per tie
First bend your wire hanger into a loop. I am using a red one, just because that is what I had on hand.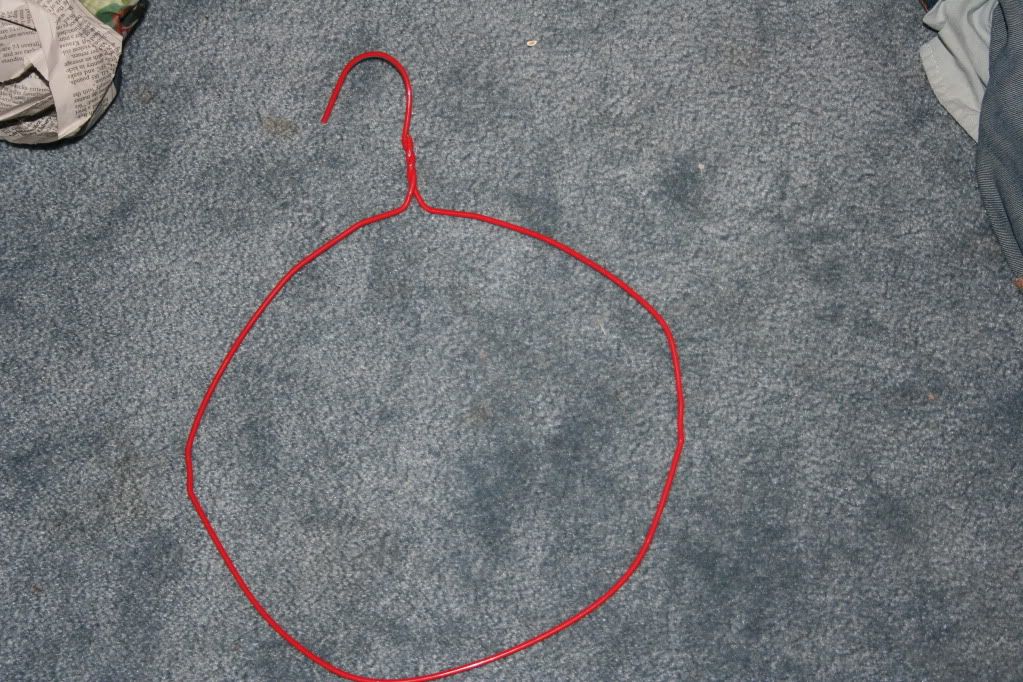 Now you want to wrap your tie around the hanger. Fold the tie in half - but do not match up the ends. (like the photo) Then you want to fold it in half again, around the wire. once again not matching up the ends. (you want the end of the wide part to stick out when you wrap it) Make sure all of the right sides of the tie are facing out (
that you are rolling them all from the same side, so the tie will face the outside of the wreath, not facing the inside
)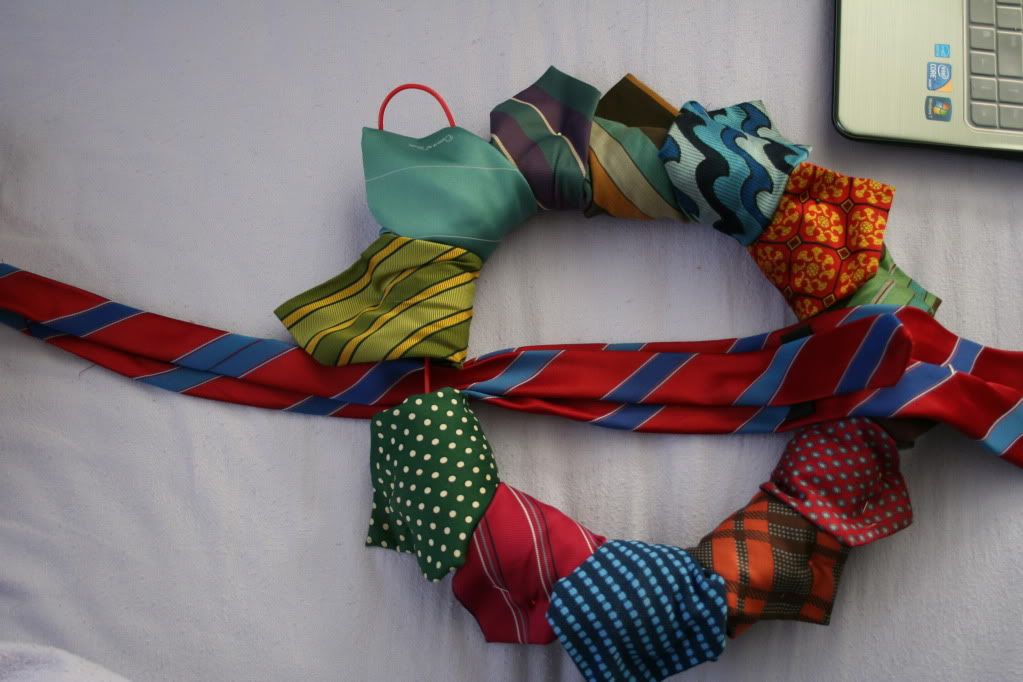 Hold it around the wire with one hand, and wrap it with the other.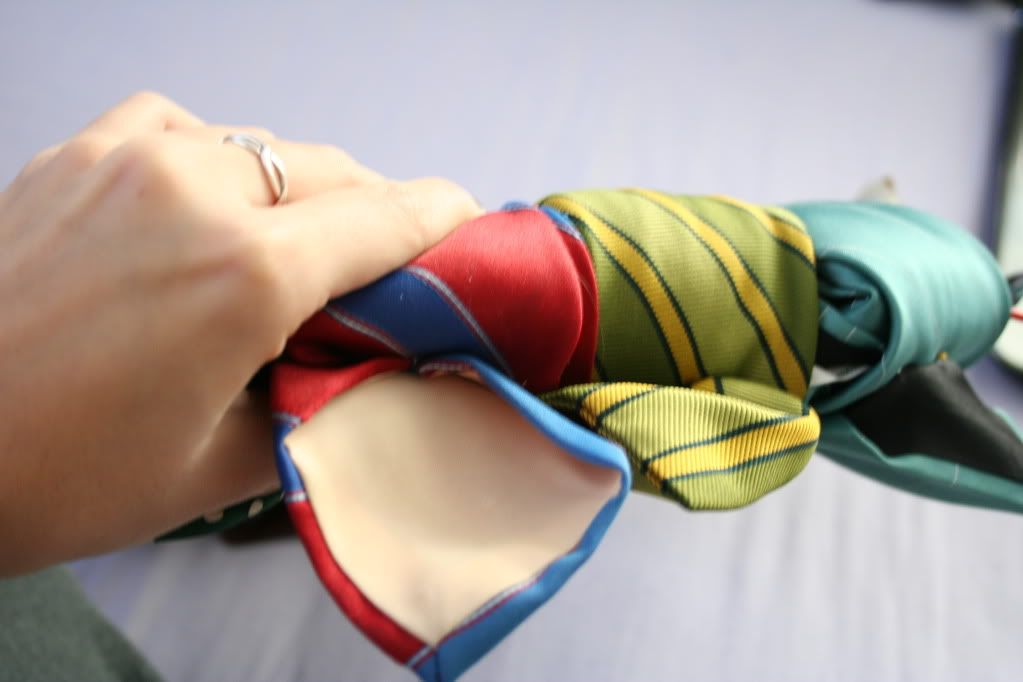 Once you have it all wrapped up, pin it in place, with the thick end sticking out a bit.
Fit as many ties as you can around the hanger, The fuller it looks the better. Once you have it all pinned. Make sure they are all placed about where you would like.
Now you need to hot glue the ties in place. Because they are shoved on so tight, the only thing you need to glue is the back sides of the tie (where you pinned it) to keep the roll in place.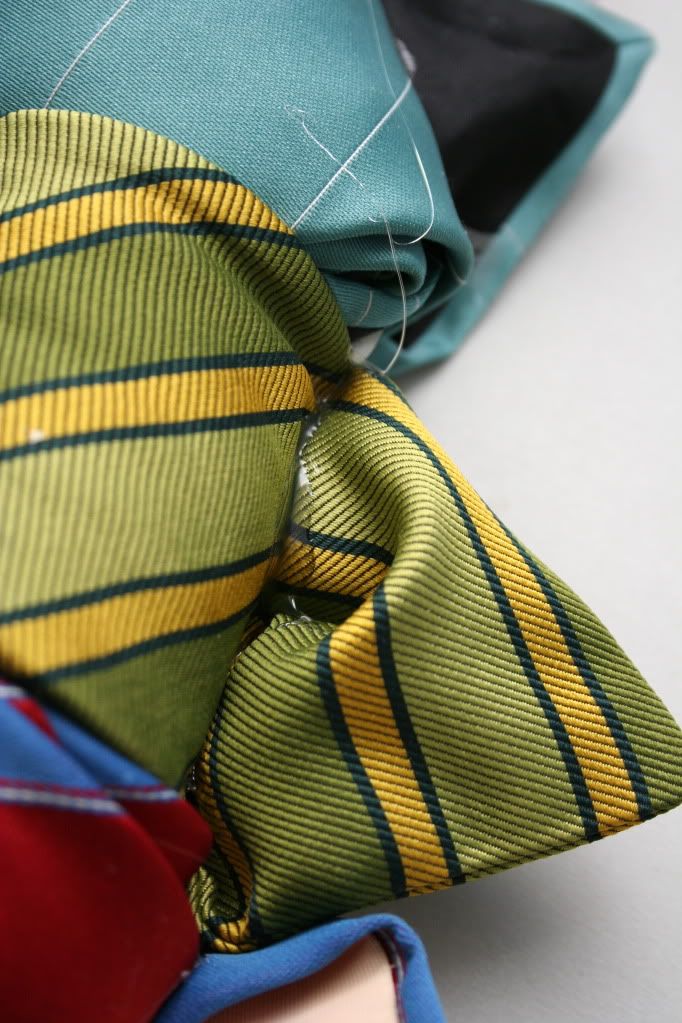 I decided it was missing a little bit of something, so I decided to add a tie bow! For the bow, I trimmed a tie off where it started to widen.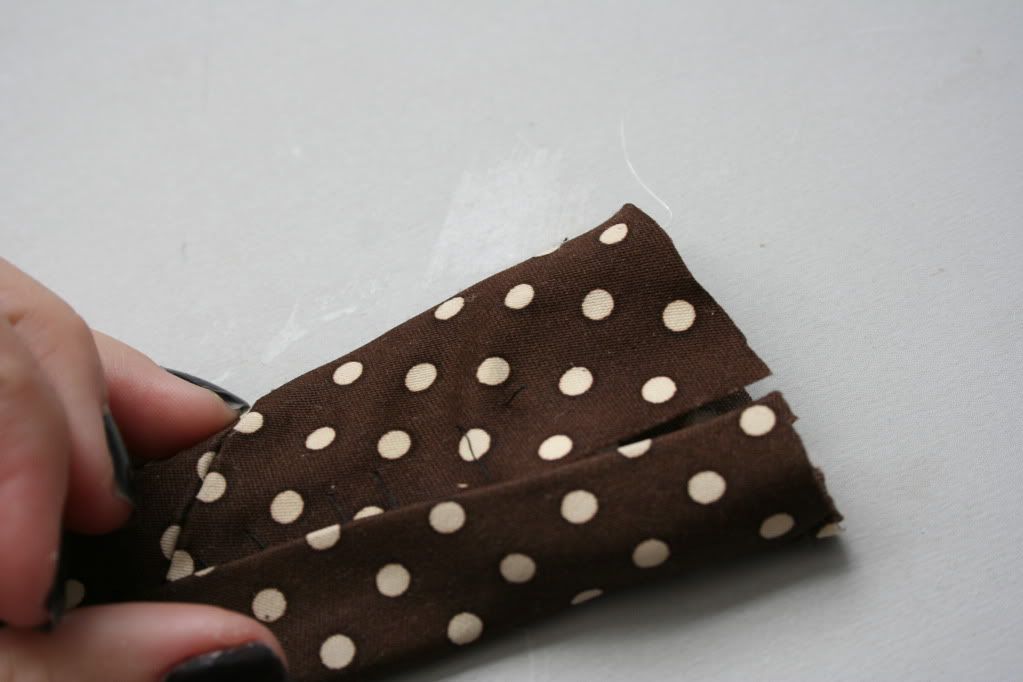 I wanted it to look finished, and glued the end into a point.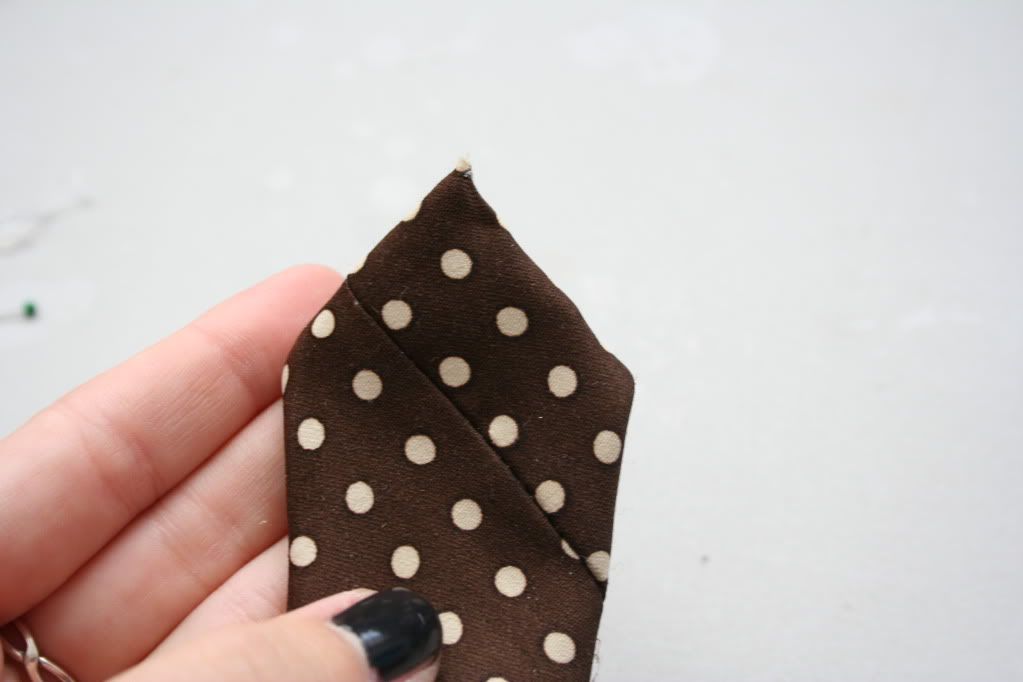 Then tied a bow at the top with the tie piece!
I'd love to get more ideas of things to do with ties from you all!