This month marks one year since I opened my etsy store! As of right now, I'm at 722 sales. Do you know what my first sale was? It was these book ornaments.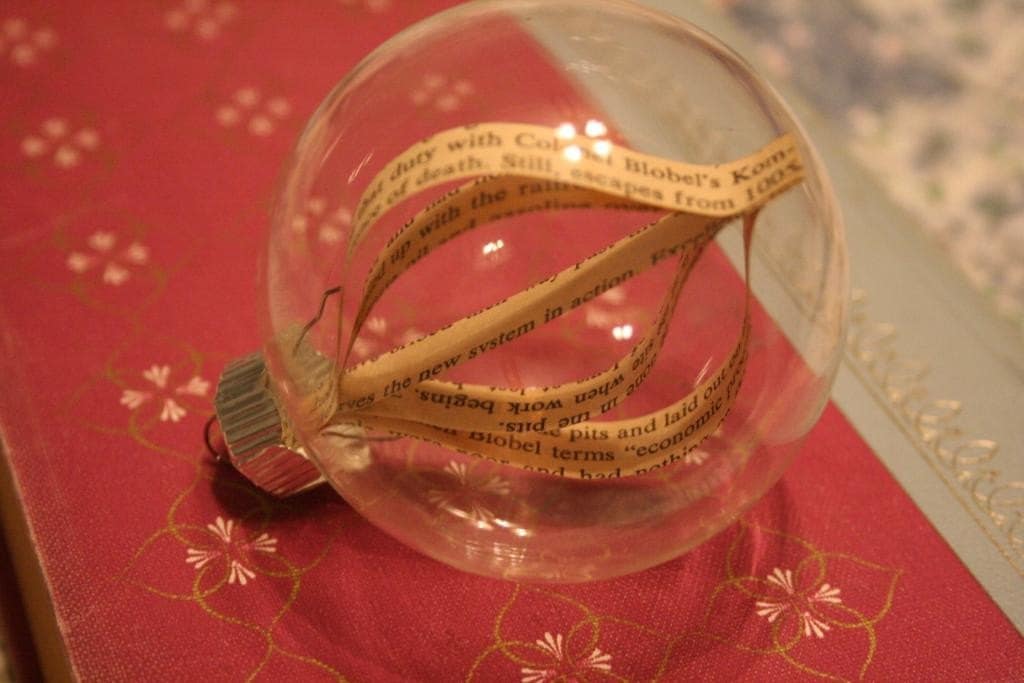 To celebrate, I thought I would put up a short tutorial on how to make your own book ornaments!
What you need:
Old book page
Glue
Scissors
Glass (or plastic) ornaments
You need 5 strips, they must be skinny enough to fit inside the ornament you are using.
The shortest should be the diameter of your ornament.
The next two strips should be just a few centimeters longer than the shortest
And the next two just a bit longer than that.
Put a line of glue at the bottom of the shortest strip, on he front and backside.
Sandwhich the two middle length pieces on either side (with the ends all lined up on the glue side)
Put aline of glue at the bottom of the two outside strips, then sandwhich the two longest strips on either side. You should have a little stack of strips. One side should all be lined up.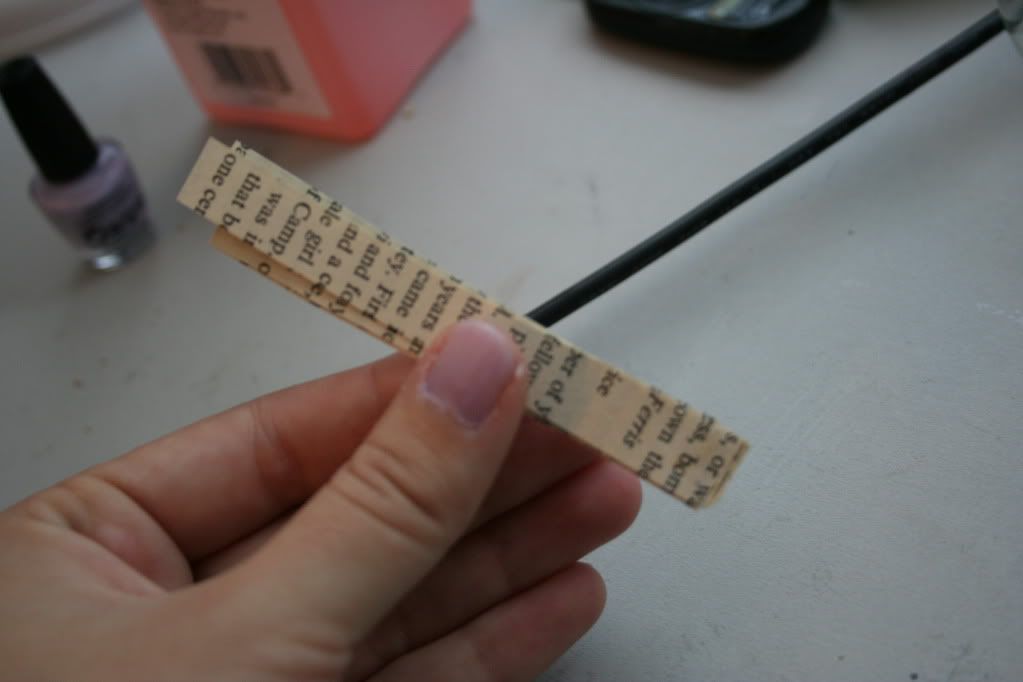 Now place the strips in the ornament.
You're going to want to do the exact same thing again! Just push the trips inside the ornament when you are lining up the ends. You dont want the "bubble" part to be on the outside of the ornament. Its going to make the ornament shape within the ornament.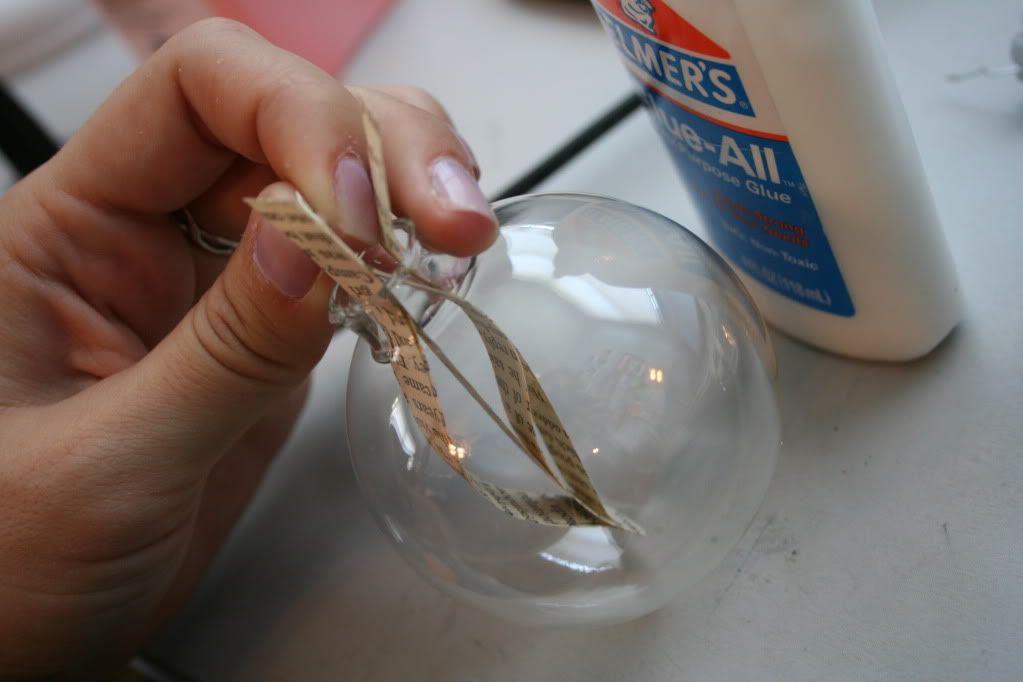 Make sure its all glued tight, then cap it off!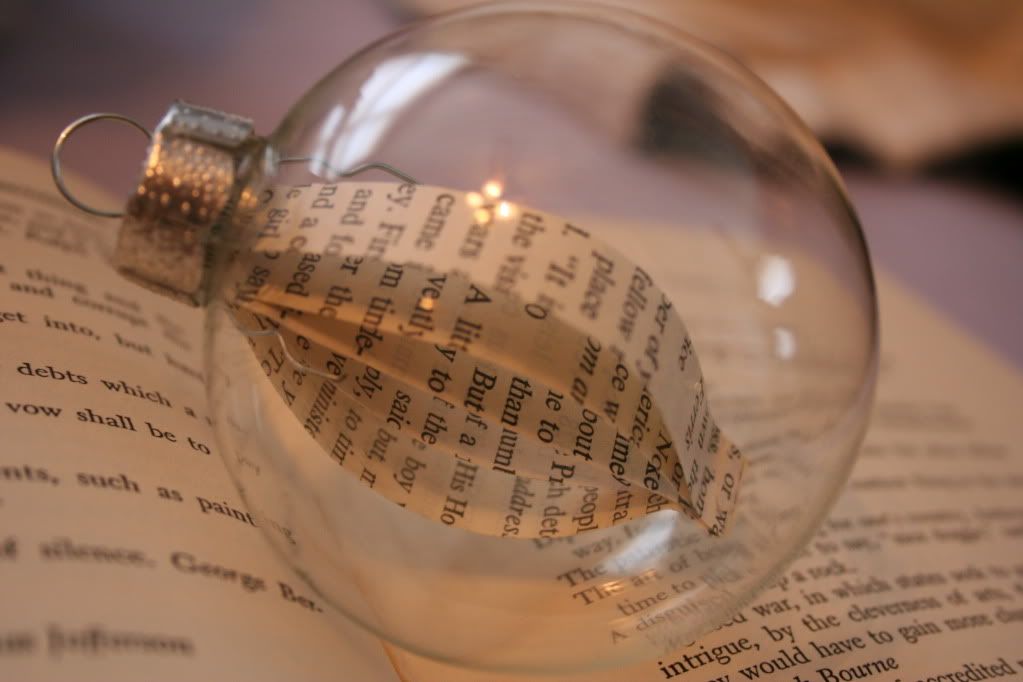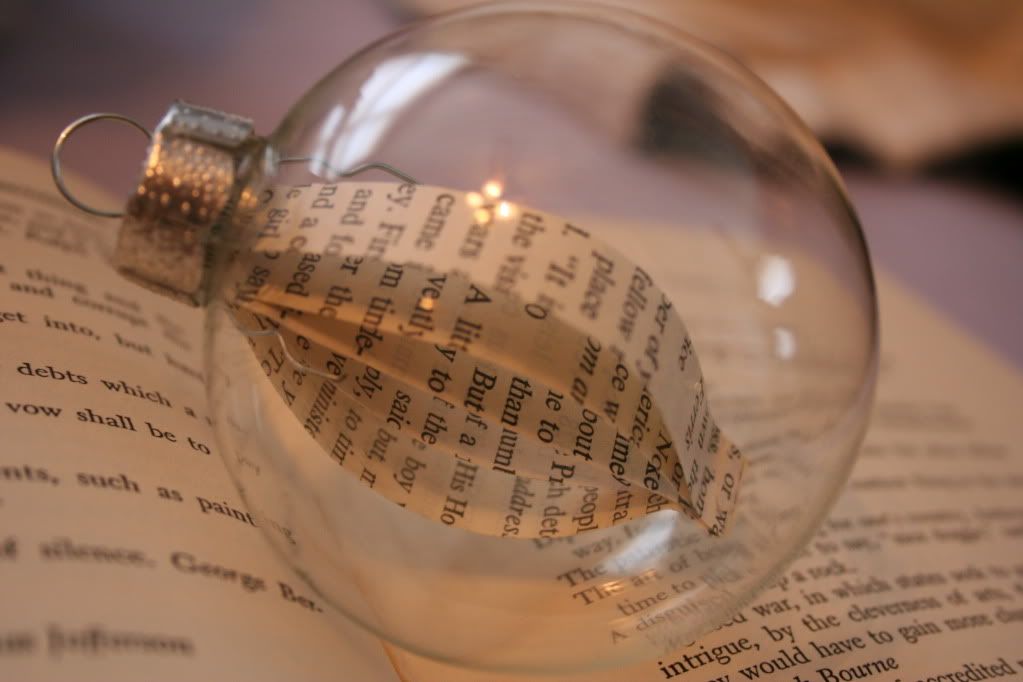 Now hang it on your lovely tree- or gift it to the book lover in your life!