After spending my first week of break wandering aimless through craft stores...I started buying things just because they were on clearance...even if I didn't have a craft for them. My first purchase was a little bag of wooden spools. After getting them home, I came up with this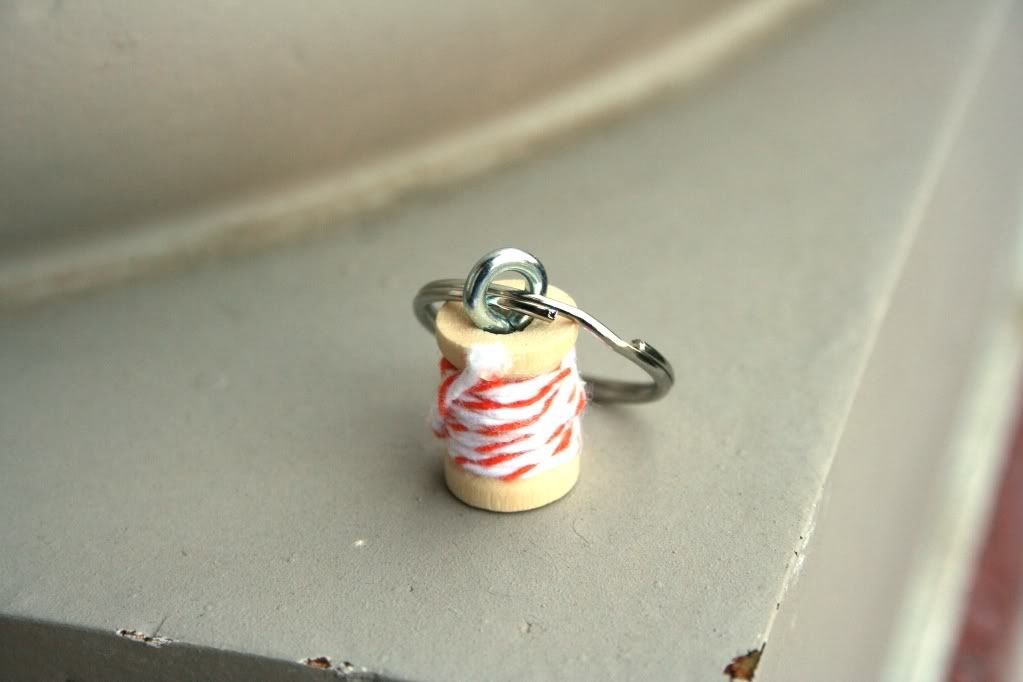 A cute little spool key chain! Its just as simple as it looks! Grab a bag of these- they come in different sizes...I got the one that was on clearance at the time.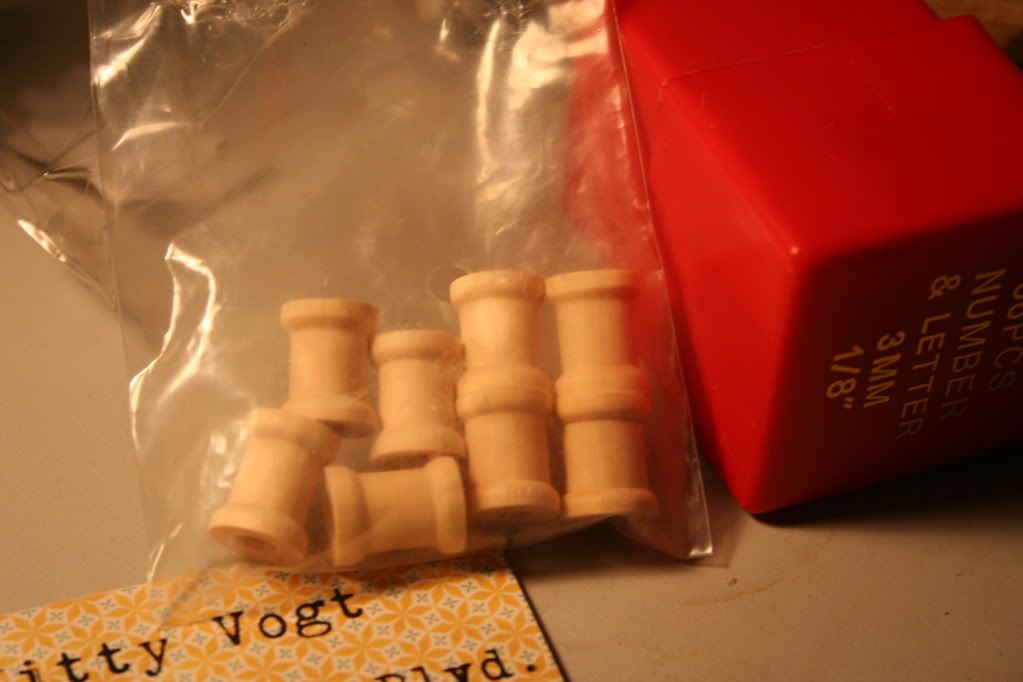 Then get your materials and your hot glue gun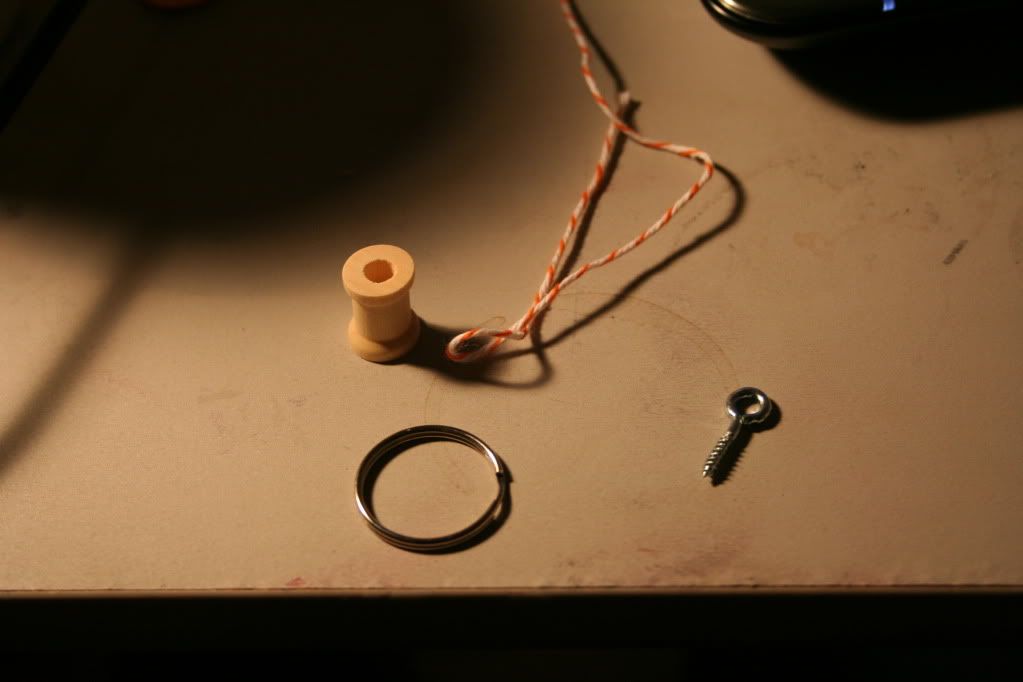 I used bakers twine for my string, and hot glued the end, and wrapped it around, securing it with hot glue as I went.
Then I hot glued the end of the string up- I thought it looked cuter that way!