Have you seen the ornaments that you spraypaint through lace? I saw them
here
on pinterest!
Here is a little example of the ones I tried!
Nothing too difficult! Just use a piece of lace that is taped gently to an ornament.Then spraypaint it!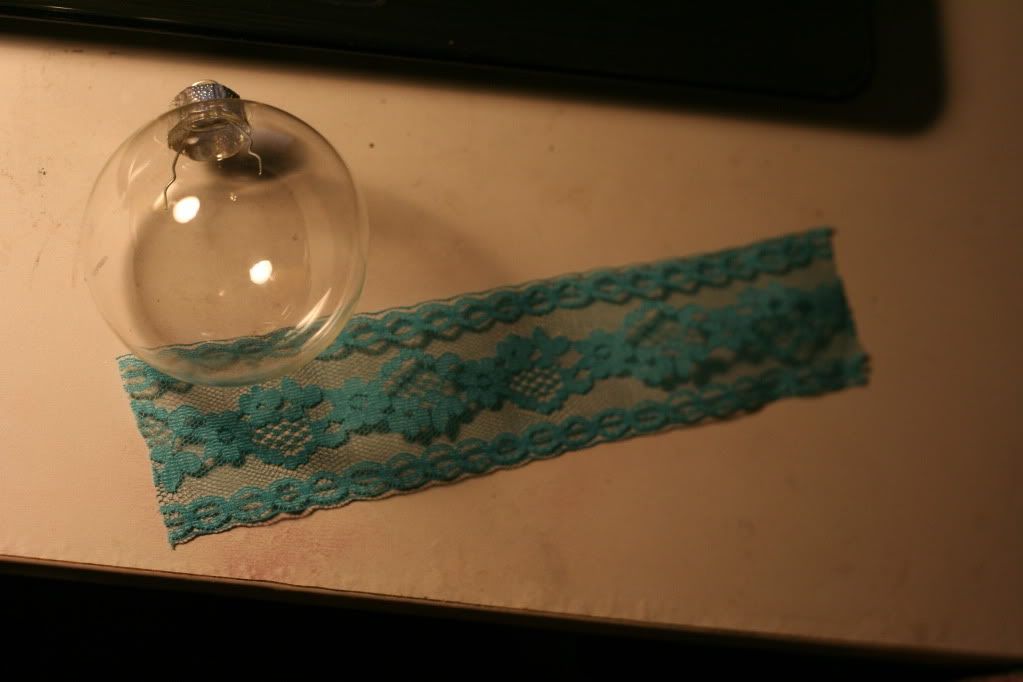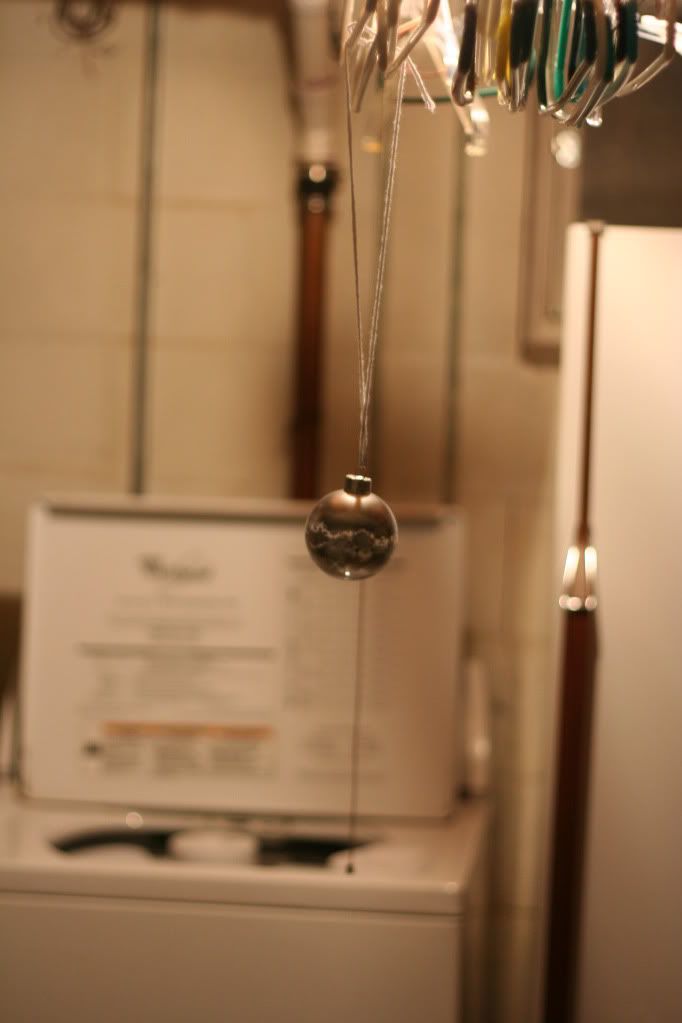 I decided to spray paint in the basement- since it was cold and snowy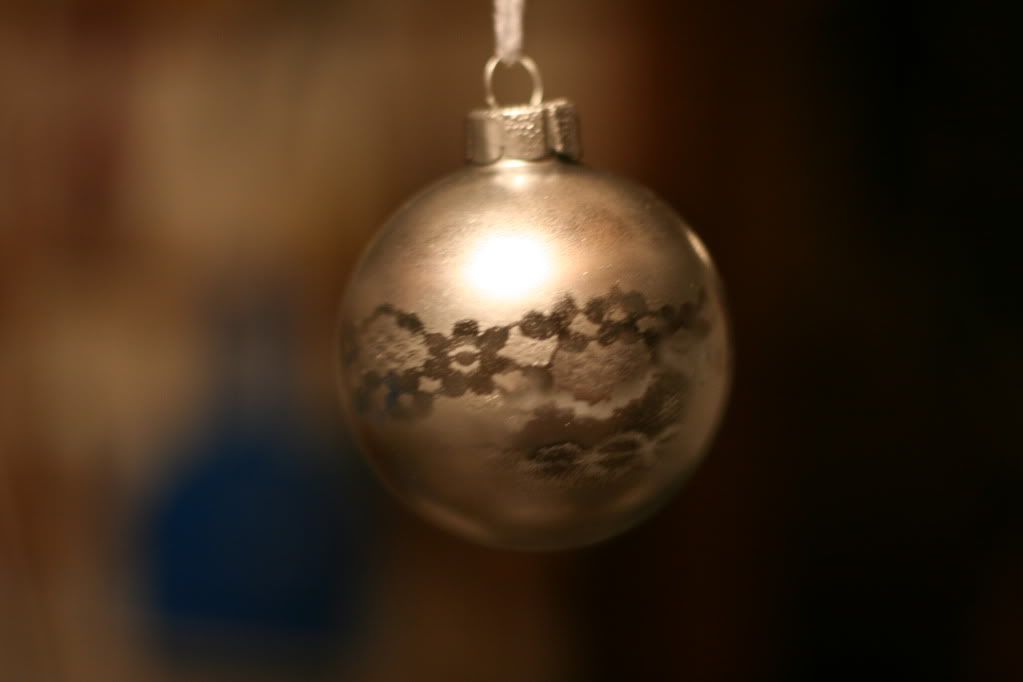 They look really cool- but are a little difficult to photograph since the clear part shows through to the other side.