I love buttons. I saw a project
here
on a giant button for a bulletin board, and then I saw one on etsy
here
that was used as a trivet. This is the coolest thing. And guess what, it can be made by any one of you crafters, even if you failed high school shop class.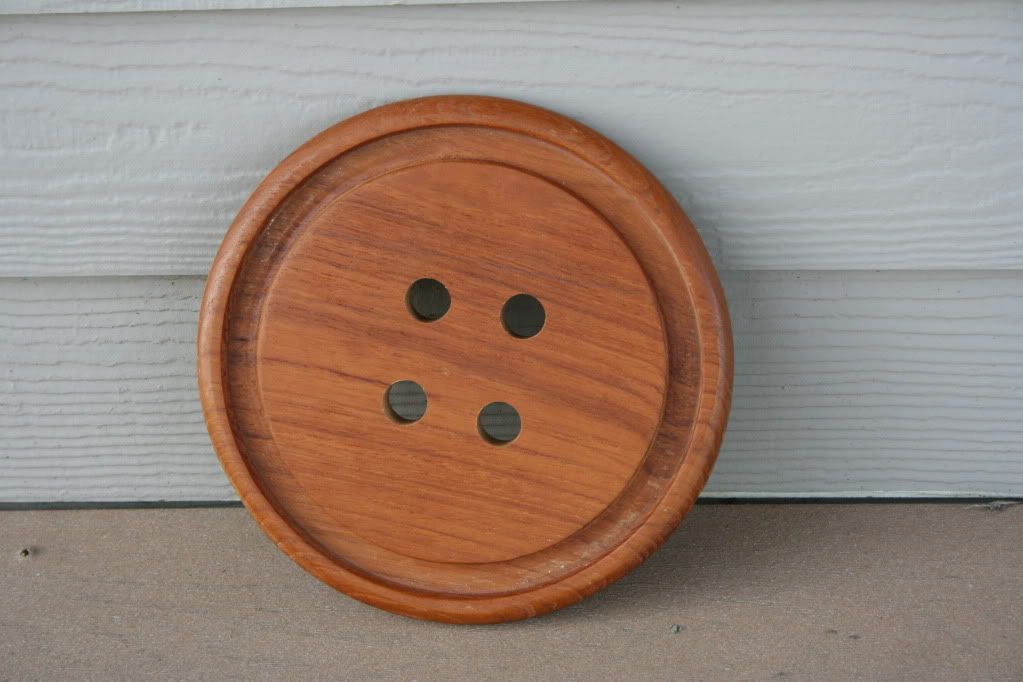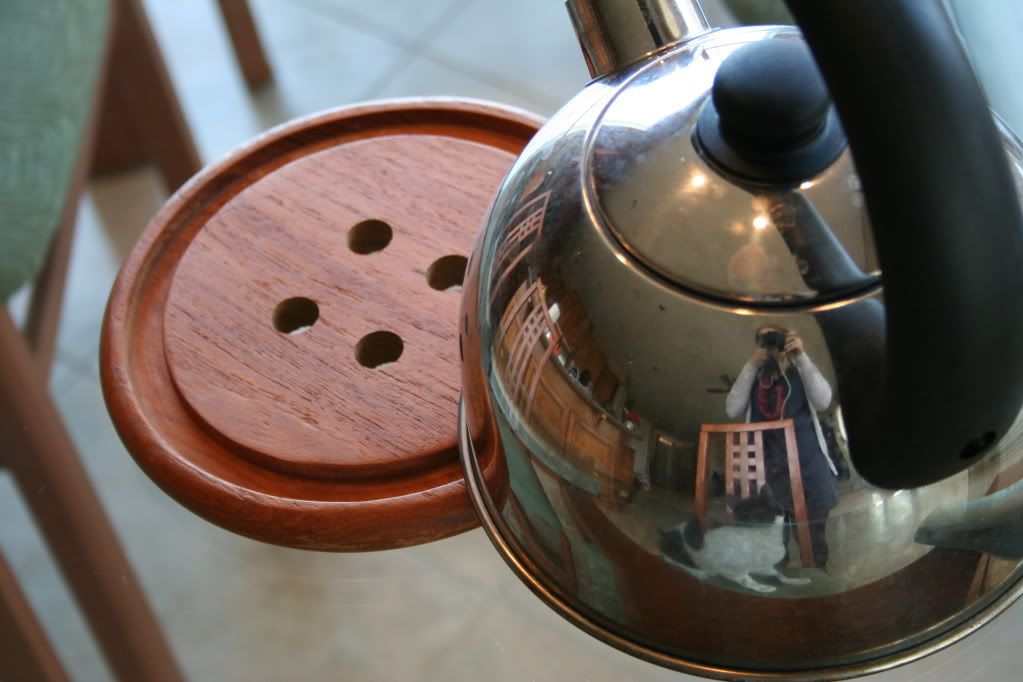 The trick- find a wooden circle board- like this one. I believe it is used for cheese perhaps? who knows, but they had quite a few of these at salvation army for $0.99 when I stopped by.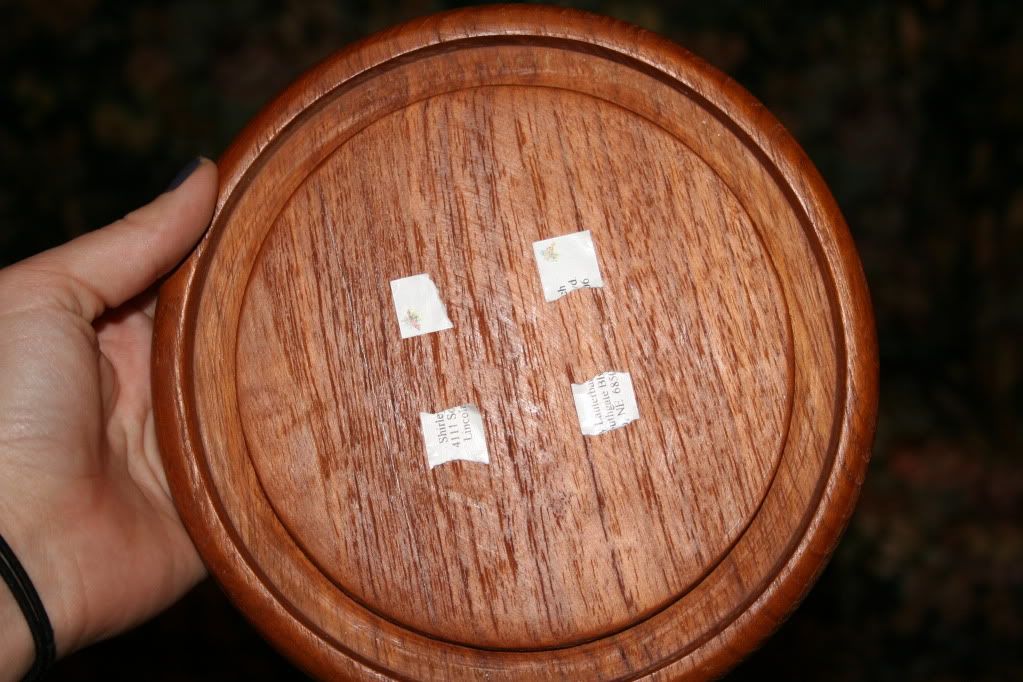 Then the trick is to measure (or in my case....guess) at where the holes should go! Find a larger drill bit, and go to town!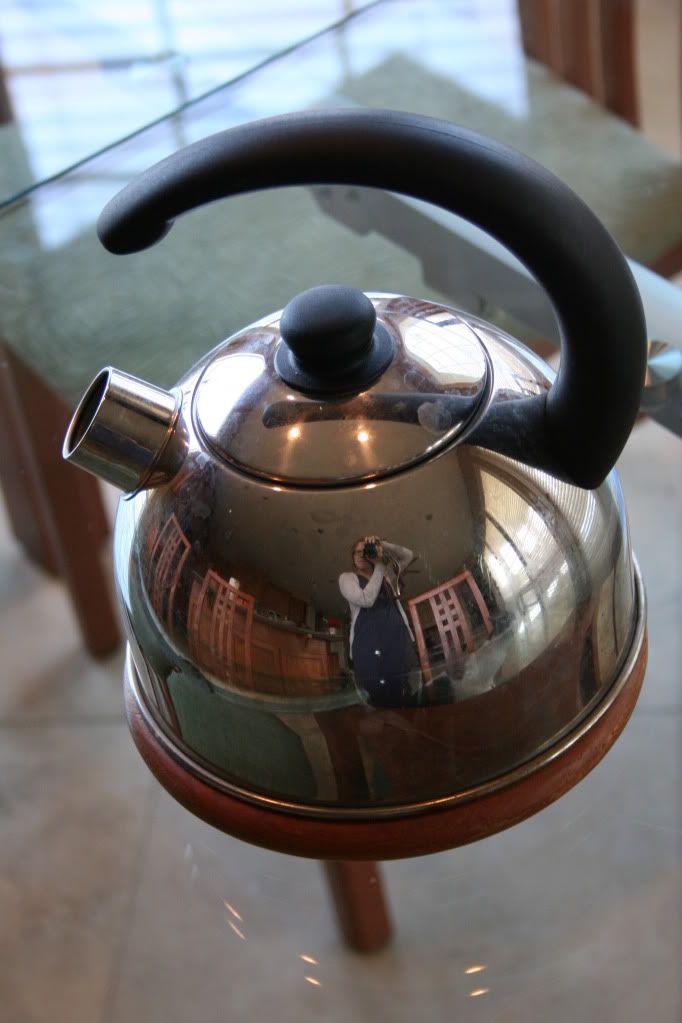 And that's it! Giant Button!!!