I love easy recipes, that yield lots of goodies, and look delicious. This is one of those recipes. I found it
here
- now here is how these red velvet cake balls are done!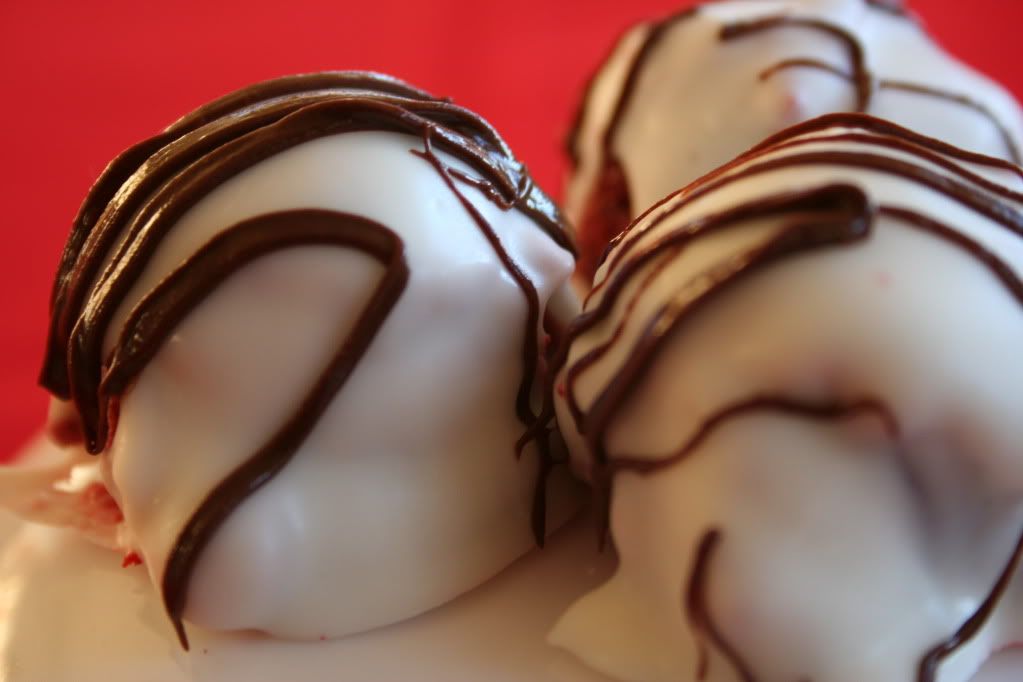 What you need:
1 box red velvet cake mix
White almond bark
1 can of cream cheese frosting
I used a 1/2 cup of chocolate chips to drizzle over the top for a cute design (but not necessary)
First- make the cake. Put it in any regular ole sized pan, and bake it. If you haven't made cake balls before, you bake the cake, let it cool, then mash it up.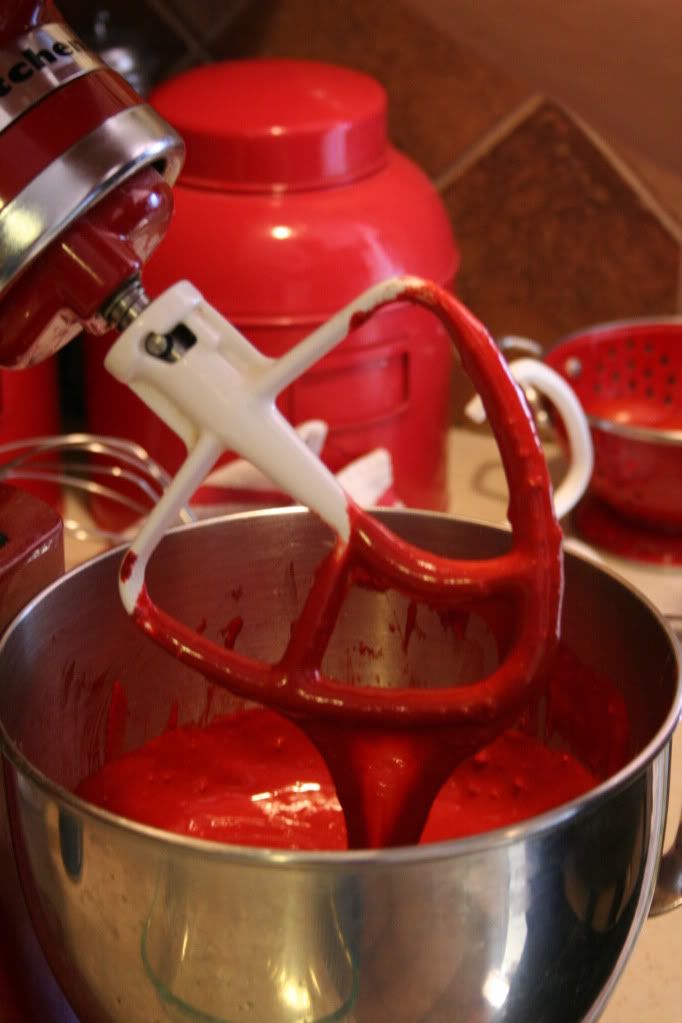 Then use a mixer to mix up your cake and the 1 can of frosting.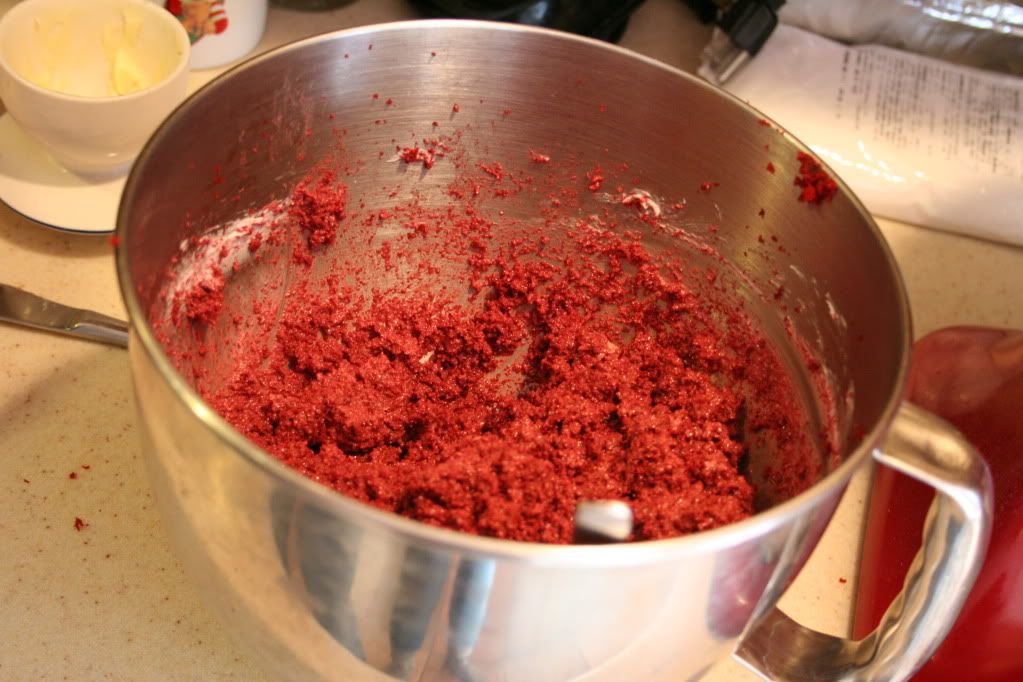 Now I prefer to use a melon baller, instead of rolling it in my hands. but you next want to make balls from the mixture. Place on waxed paper.
We made two very large pans of cake balls with this recipe.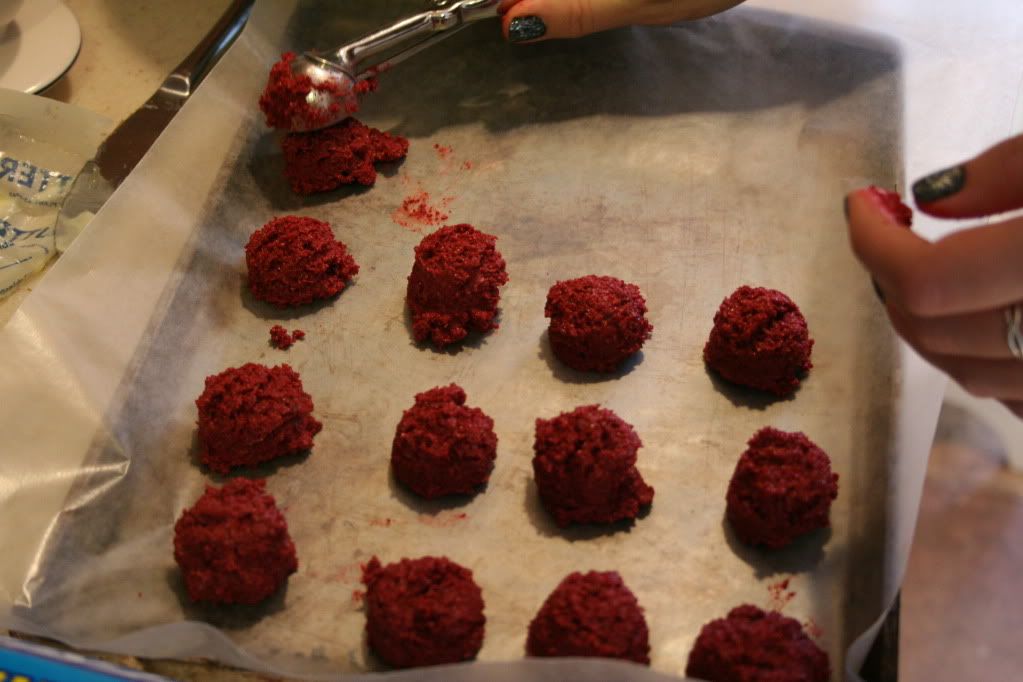 Put it in the fridge for 20 minutes or so, just to let them set up.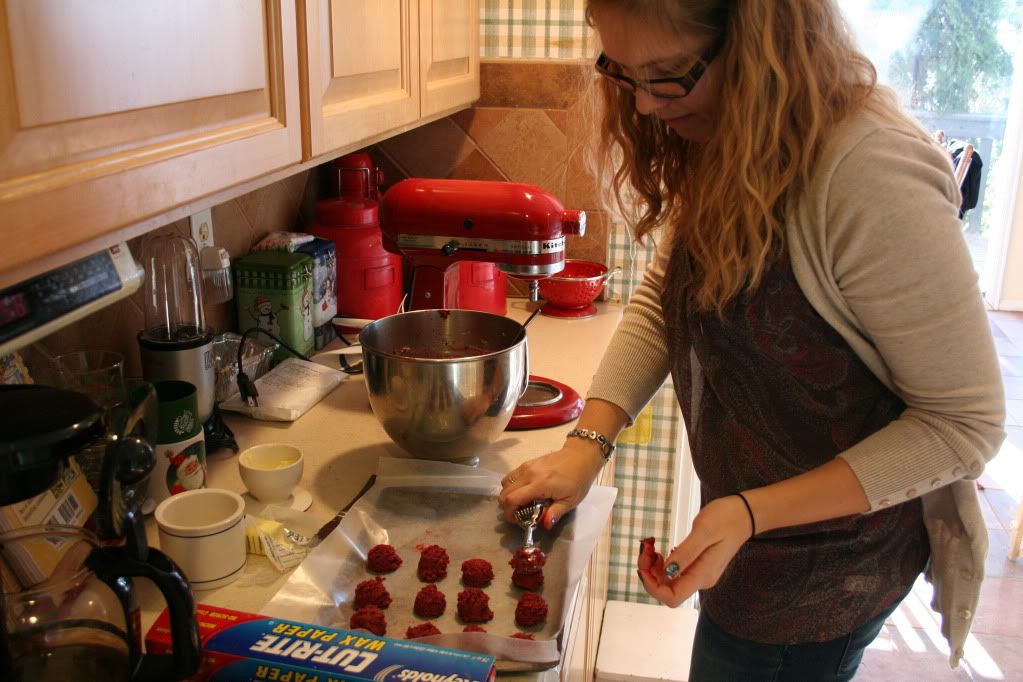 Next is coating them with the white almond bark. Melt down the almond bark (you will use the whole package). We went through a couple of different methods, and found our double fork method worked best.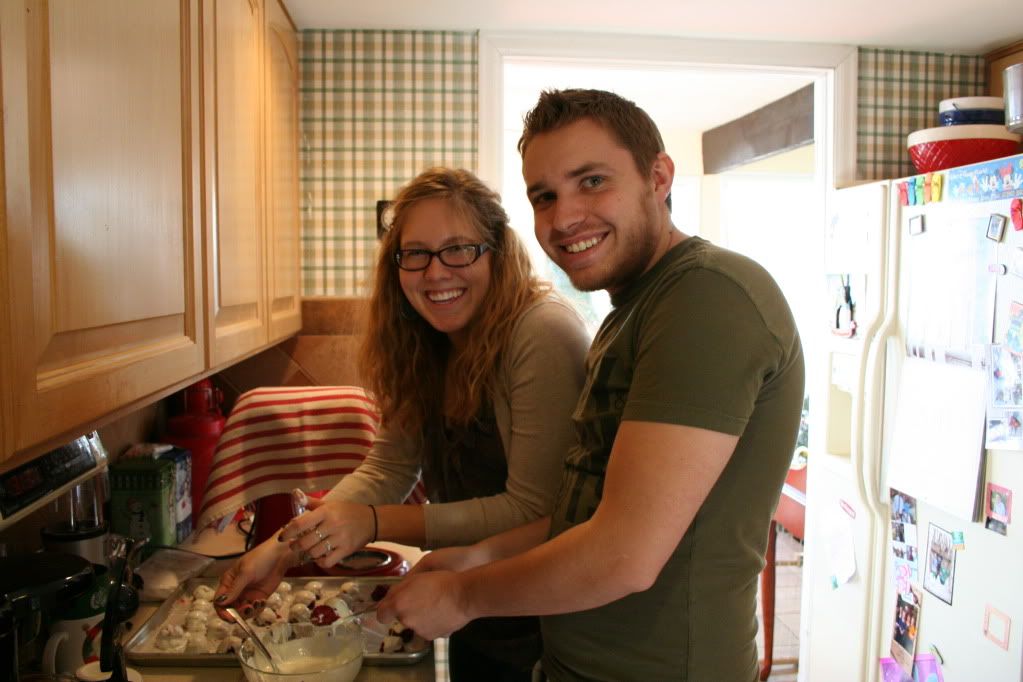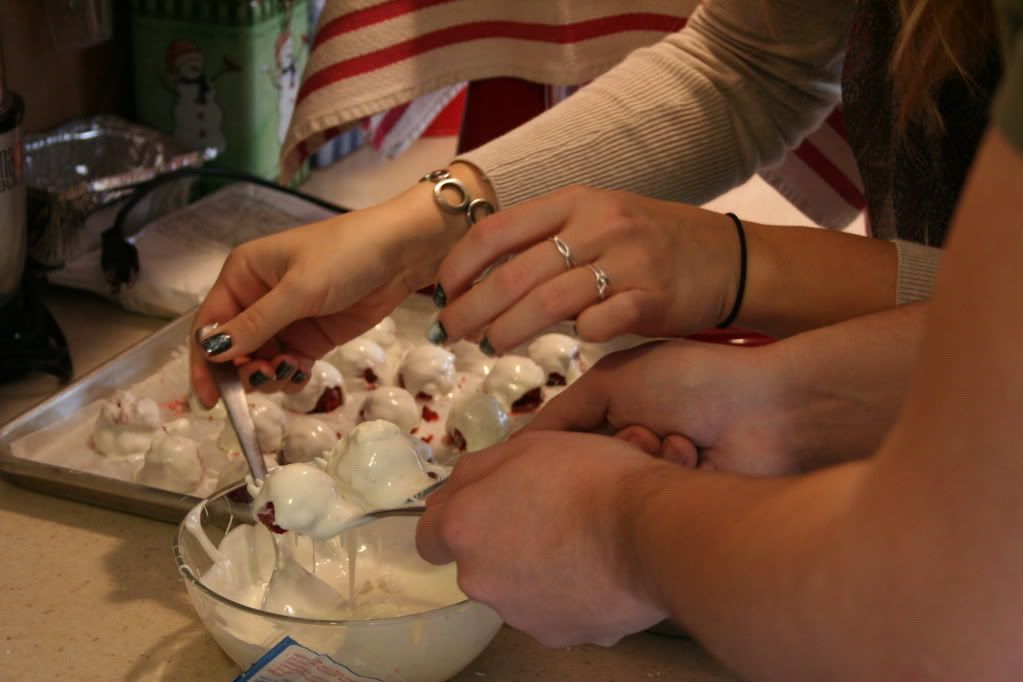 Kevin held two forks, I spooned the almond bark over the top, and let the extra drizzle off into the bowl. It covers them nicely, even if it isn't perfect!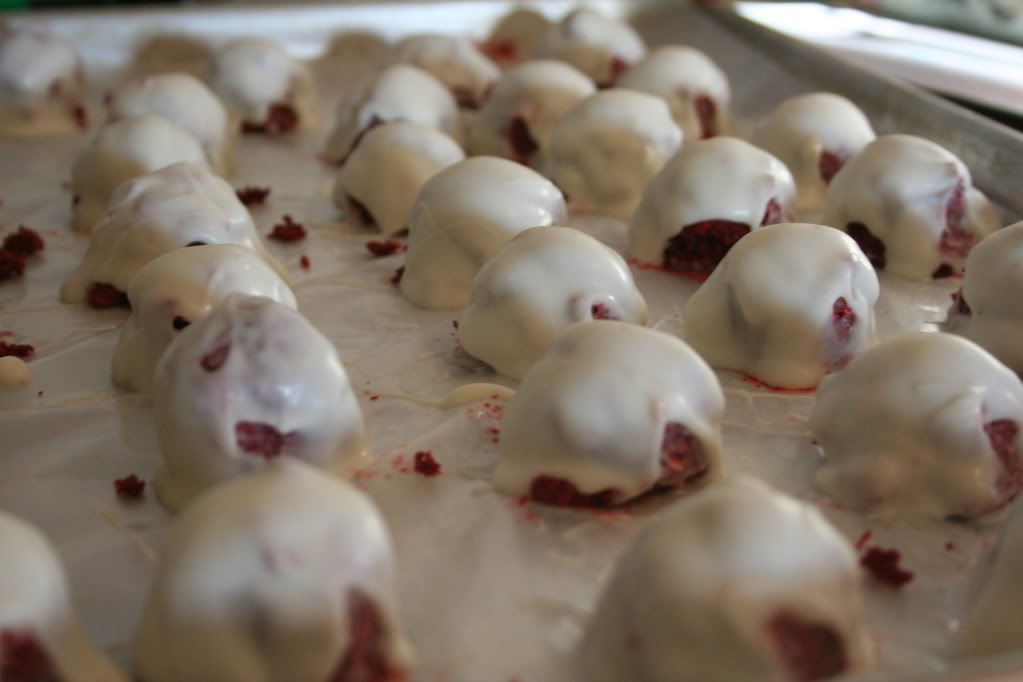 By the time you've done all of them, the first ones will be set up. I wanted to make them a bit prettier, so I melted down chocolate chips, and drizzled them with a fork.
Nothing special, but it just helps them look more finished!