DIY Sequin shoes! What more could a girl want?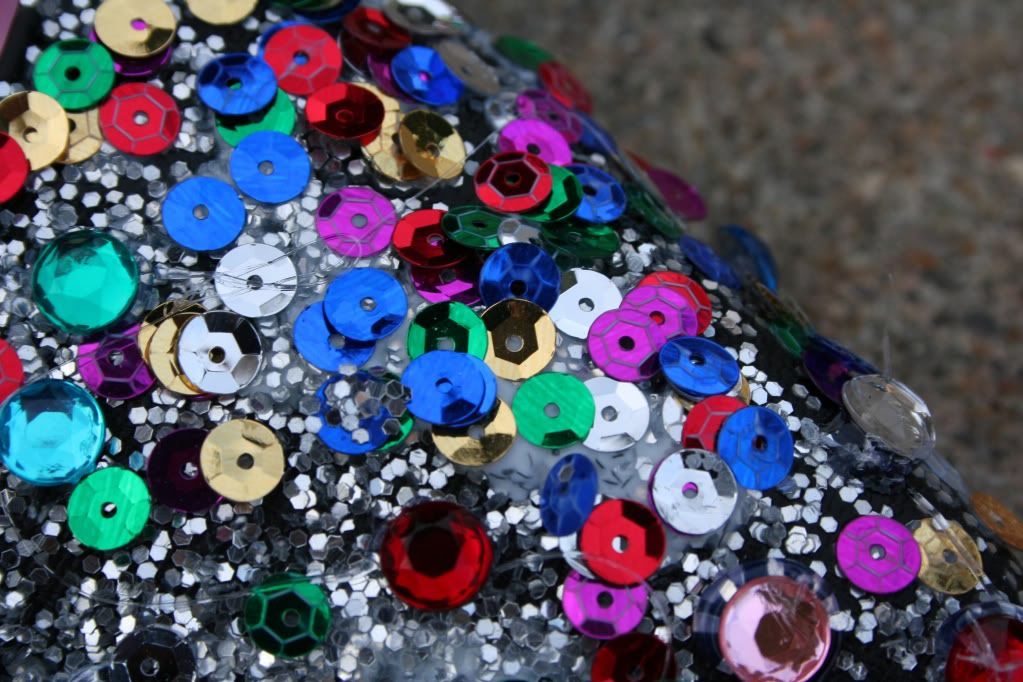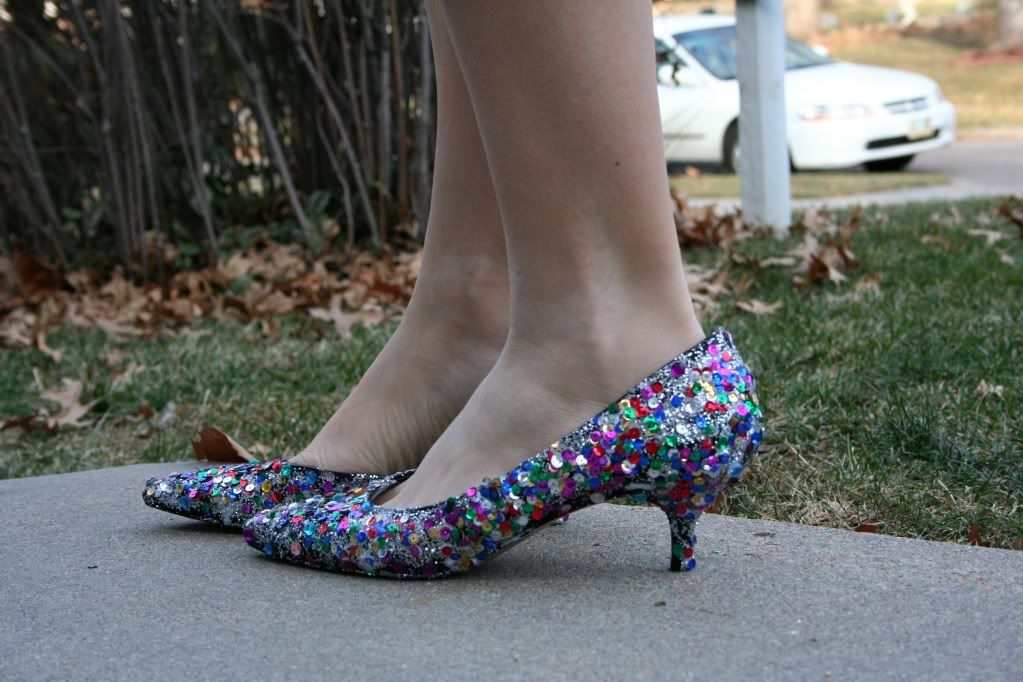 A pair of simple black heels, modpodge and glitter, sequins and rhinestones!
A thick coat of modpodge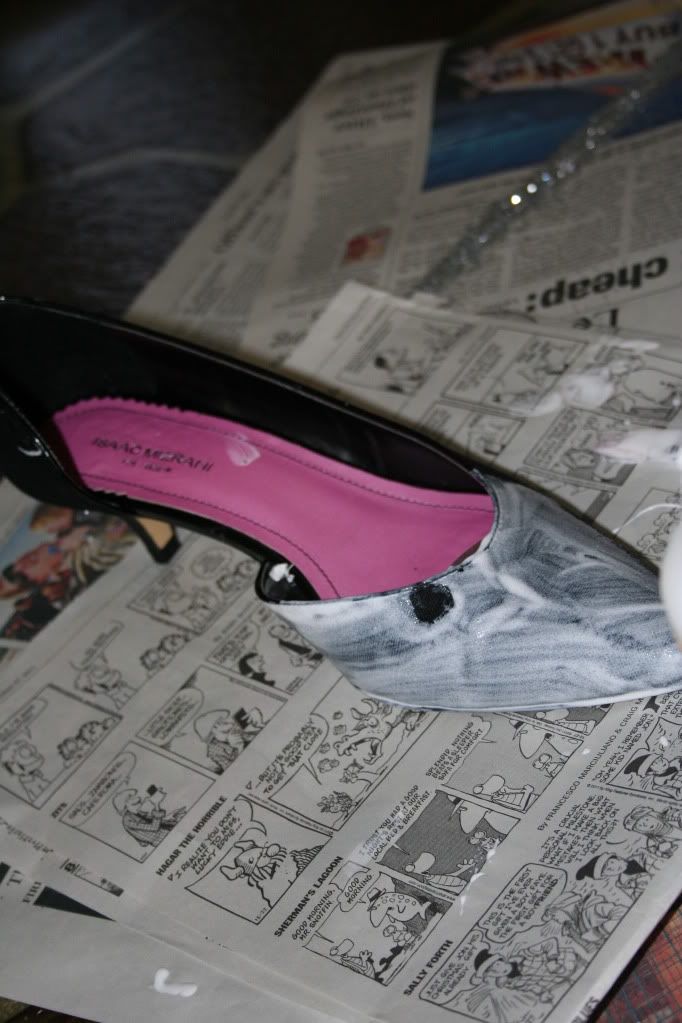 ignore the thumbprint
Then shake on the glitter
I waited for the glitter to dry just enough to put more modpodge on, the shake on the sequins!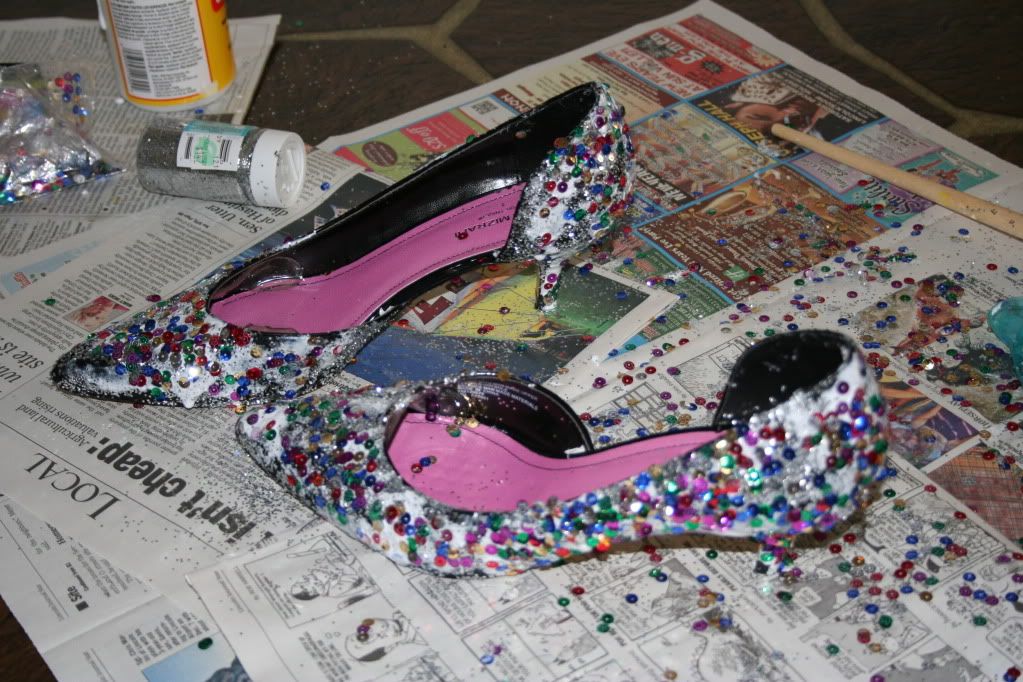 Then I hot glued rhinestones on...just for a little more sparkle!
You can see I haven't pulled the extra hot glue strings off yet.
And they are ready to go!