How about little heart handwarmers for your loved one for valentine's day? Although I've seen these handmade heating pads before, I got the Vday idea
here
. Now that I've pulled the sewing machine out, actually set it up, and remembered how to thread a bobbin, I'm able to do a few of these crafts that require smaller stitches.
This is just like it looks- sew it like a pillow. Cut out two of your shapes, make sure they match up so that the right sides will face out. Sew it up like a pillow leaving a small space to flip it right side out.
Fill it with heating goodies. I've heard these will all work: rice, wheat, beans, barley, oatmeal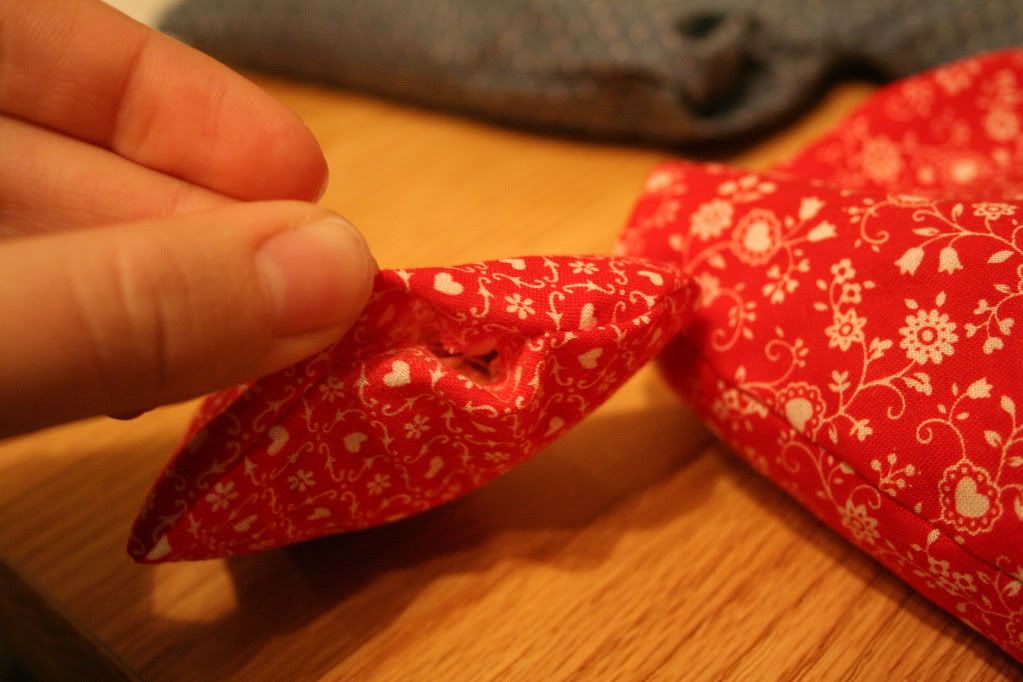 And sew it back up!
Microwave it for a few seconds (like 25-30 ish) Now you can have little handwarmers,
Or large warmers for those extra cold days (or those "that time for the month" days)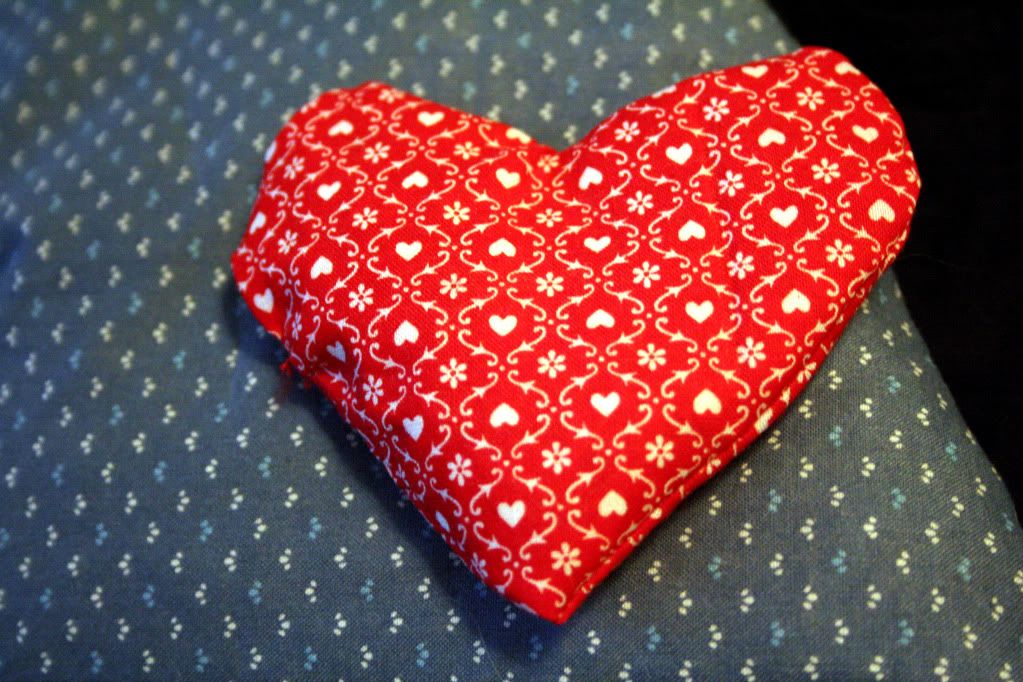 Get creative...like making one for your favorite state! (That is Nebraska...incase my sewing skills were not to par and the shape is not as clear as it should be)