I had no idea I was in such the valentine's day spirit...but so many craft ideas have been floating around...that I just cant help myself. This one is great for any occasion- or no occasion at all! I saw this
here
, and thought it was just perfect! I love bookmarks, and gave Kevin's mother and grandmother similar bookmarks from Anthropologie for Christmas. So lets go ahead and call this an anthropologie inspired craft! (
I found a photo
here
of one of the sets of anthro bookmarks...incase you were wondering what I was talking about
)
What you need:
1. A paperclip
2. Felt
3. Needle and thread
4. Hot Glue
This one is very simple! Cut out two hearts from felt
Sew around one heart.
Then around the other.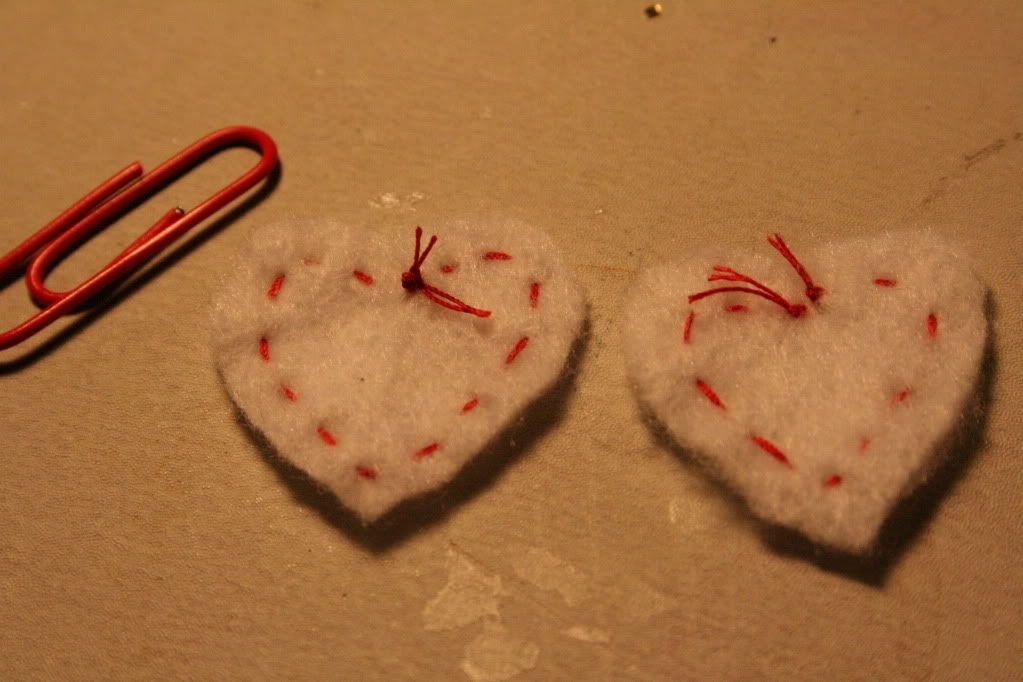 You aren't going to sew them together, but turn the hearts wrongside up, and hot glue them around the paperclip!
In my mind I was thinking...is hot glue really going to stay? Yes...its actually amazing how hefty this came out. I never would have guessed it was hot glued together.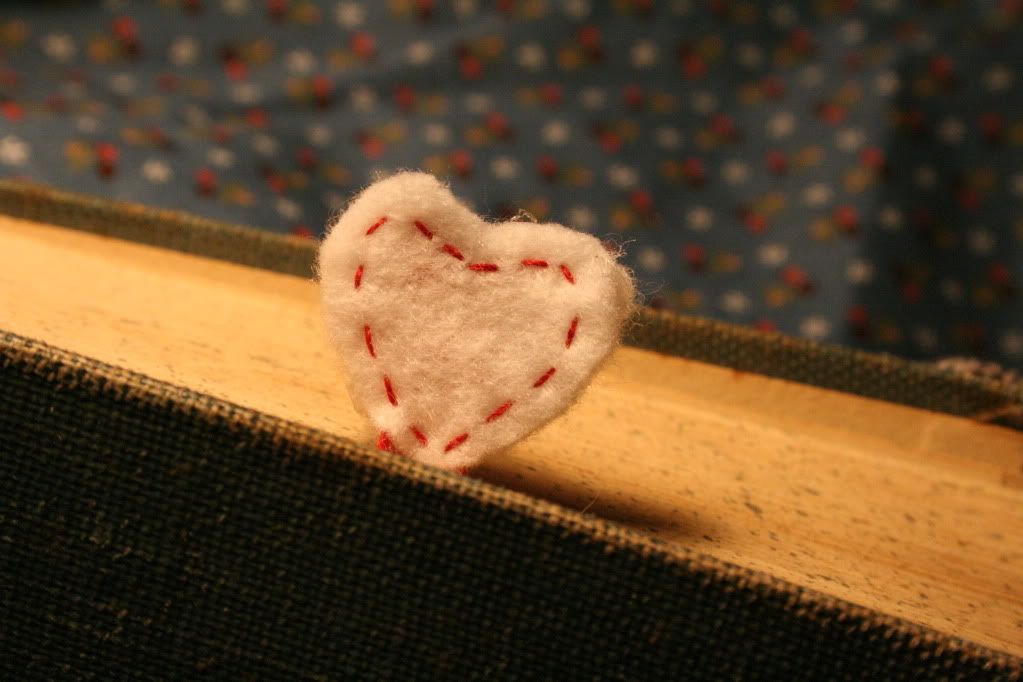 You can even attach it to the front of a V-day card! Just cut a small slit in the front of your card