I refuse to acknowledge that part of the U.S does not recognize the word "pop" so if you don't understand what I am talking about…you're welcome to quit reading and lose out on learning about this wonderful craft
J
When I went to Oklahoma, not so long ago, I was inspired by my cousin's creativity. Seriously, she is WAY craftier than I am, and extremely modest about it. I took pictures of every inch of her apartment (in a non-creepy way) which will be shared at a later date.(assuming she doesnt read this and object) It includes crafts I can't do, don't have a place for, or wont even try to measure up to the level of craftiness that she achieved in her crafts. This one, I went ahead and attempted. Here was my inspiration- her wreath on her door: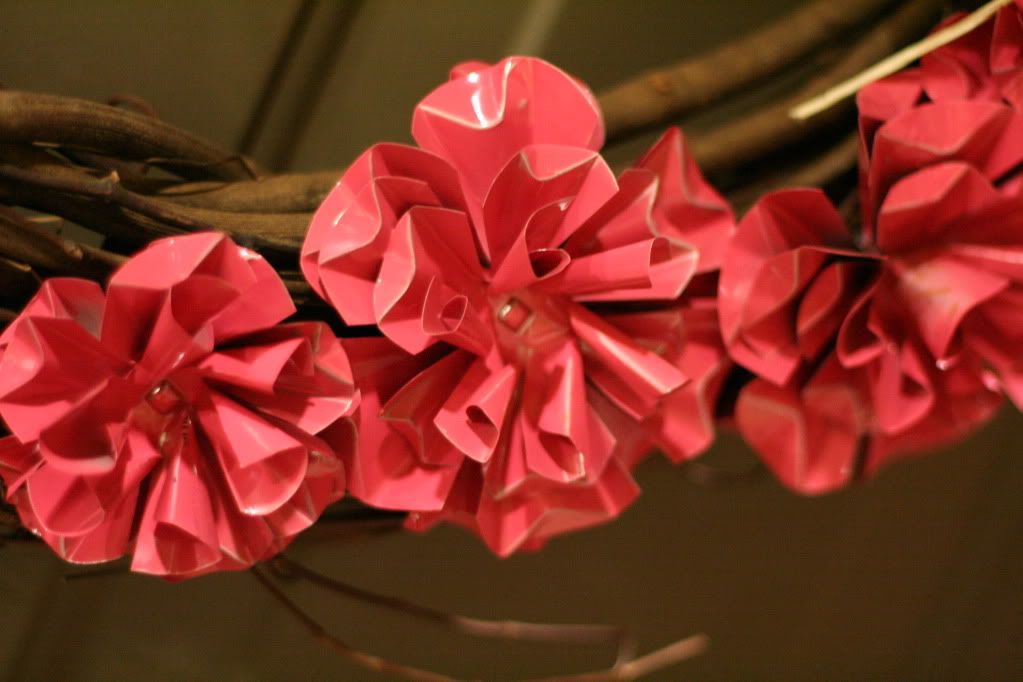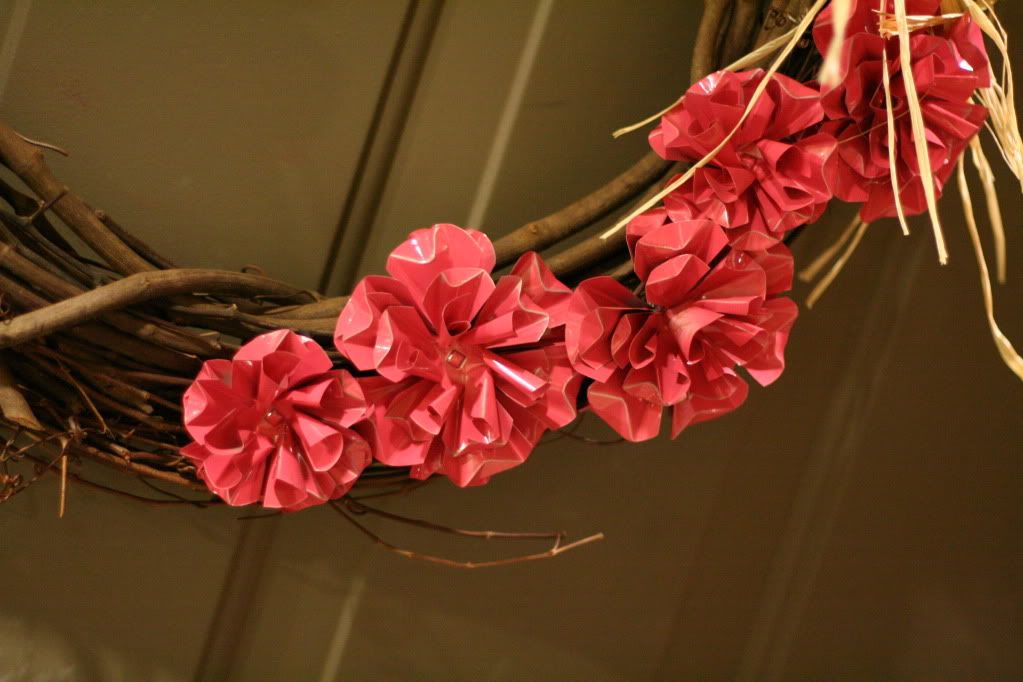 Although I did not ask her how she made them (she is a very busy person…no need to bother her!) I feel like I made a pretty good attempt.
For one flower you need:
2.
A tack (or something pointy)
4.
Paper to draw a template
5.
An earring (can be a plain earring, a metal brad, an earring that has lost its other half)
First you need a template. I drew out my attempt at a flower. (Did I mention I cannot draw?!) it worked well enough! I made it about the width of a pop can (a bit smaller)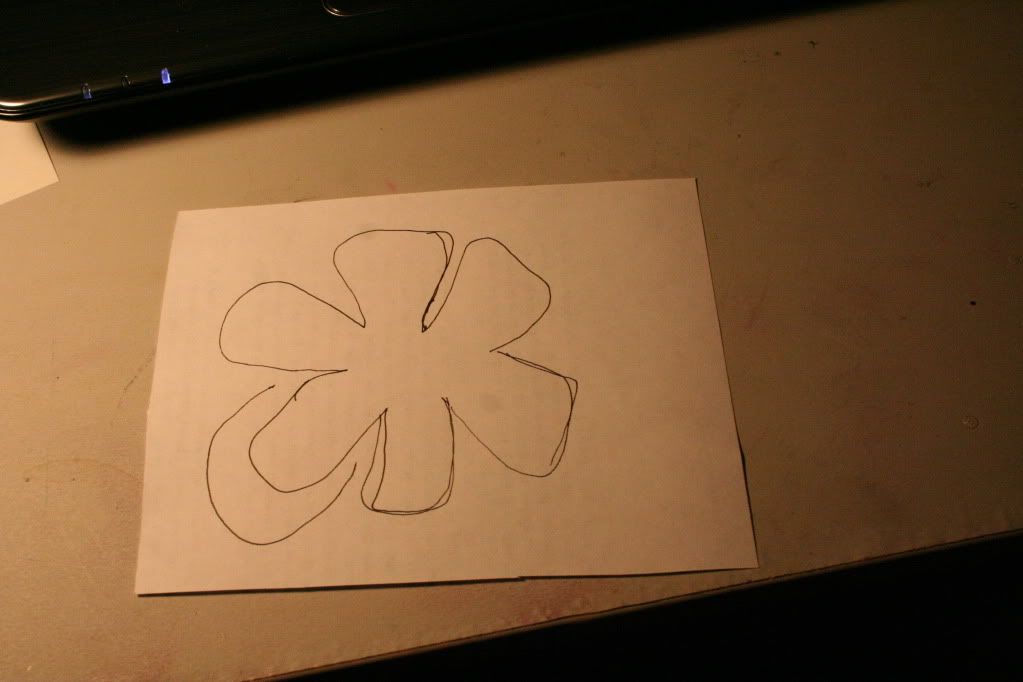 Cut out your template. Then cut the top and bottom off of your can with a pair of sharp scissors. Then cut down the side to make it a metal sheet.
Cut out a slightly smaller flower than that, and cut it out of your second can. (I did two of these)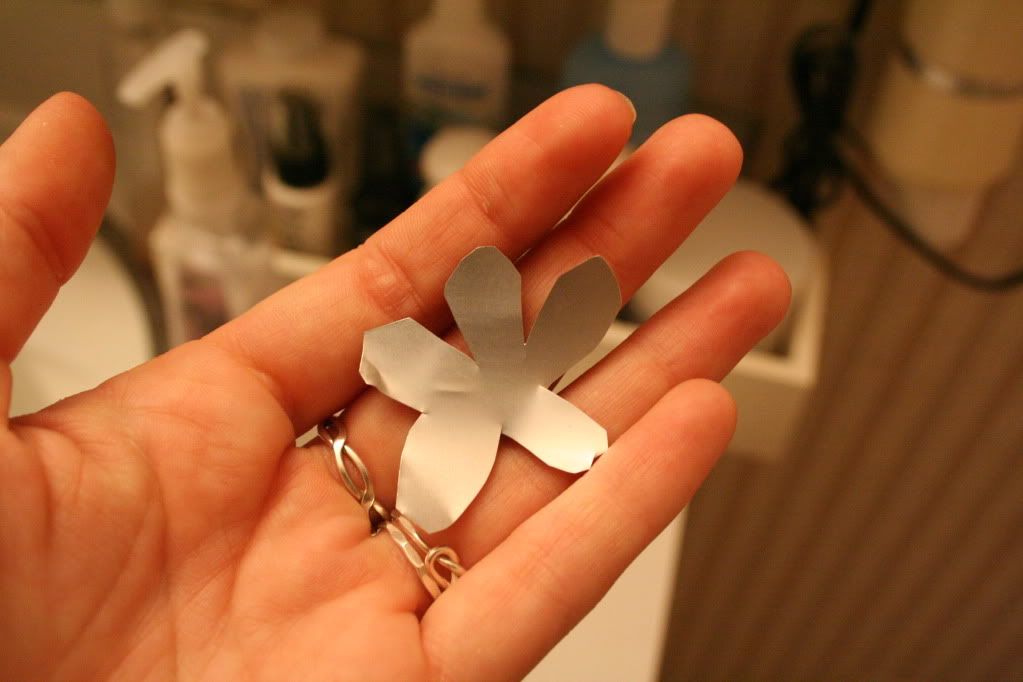 You can vary these with more or less lawyers of petals, and get creative on shapes and sizes!
For the top layer or two, I rolled the petals up, to add more dimension.
The bottom layers, I bent as well. The best way to explain how I bent them, was to place your thumb on the end of the flower petal, and bend it in. Just take a look at the petals, and you can figure out what I'm talking about! It adds a lot of dimension. I thought I failed miserably until I did that step, and that makes all the difference in the dimensional flower look of the whole thing!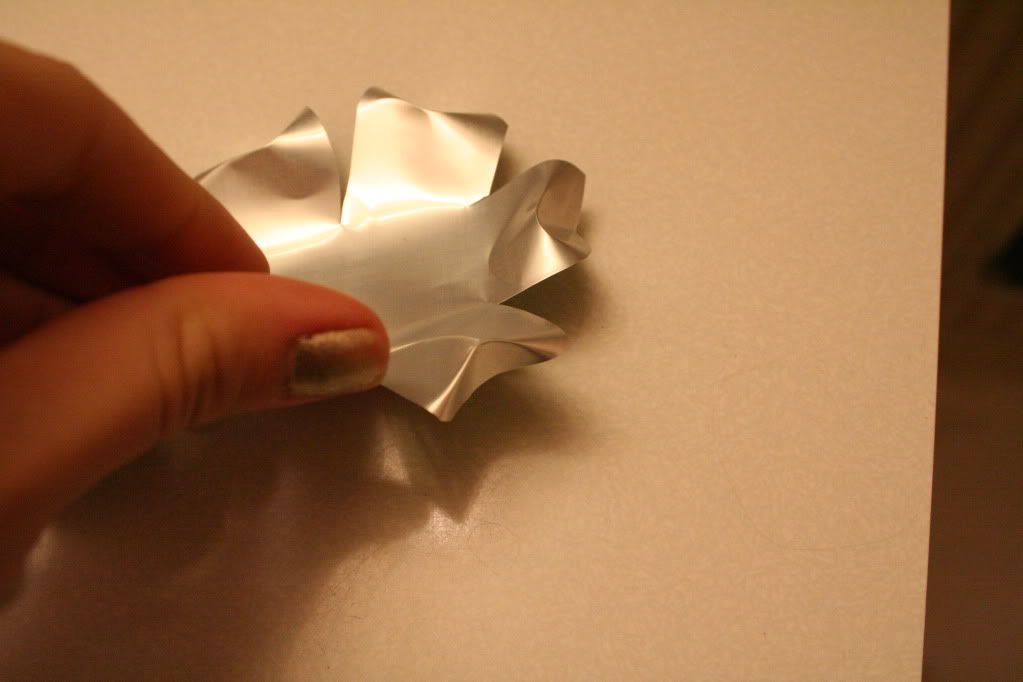 Now is the fun part! I went ahead and assembled before spray painting, I didn't find

a problem with this. I used a tack to poke holes in the middle of each layer.