Thanks to pinterest for seeing these cute
burlap utensil holders
. They looked easy enough, so I made up one in just a couple minutes!
I decided to use the stripes already on the bag, instead of adding lace or another piece of decoration. Of course, you could get more fancy!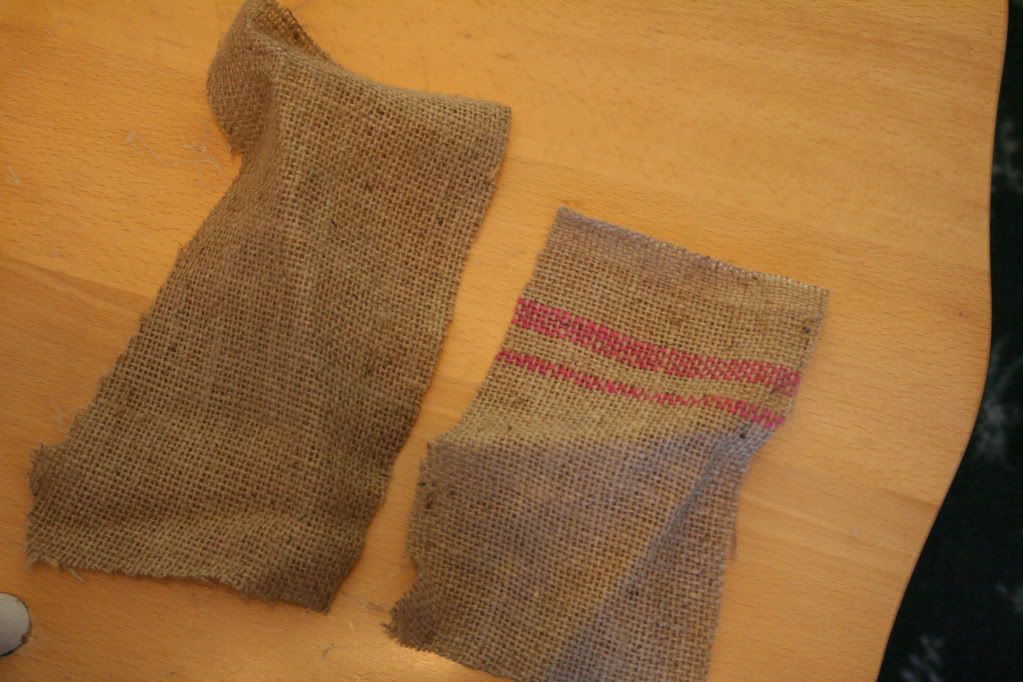 Cut two pieces out, about the size you are looking for!
Now figure out what sort of stitch makes a zig zag pattern. For me, that was probably the most difficult part of this whole project.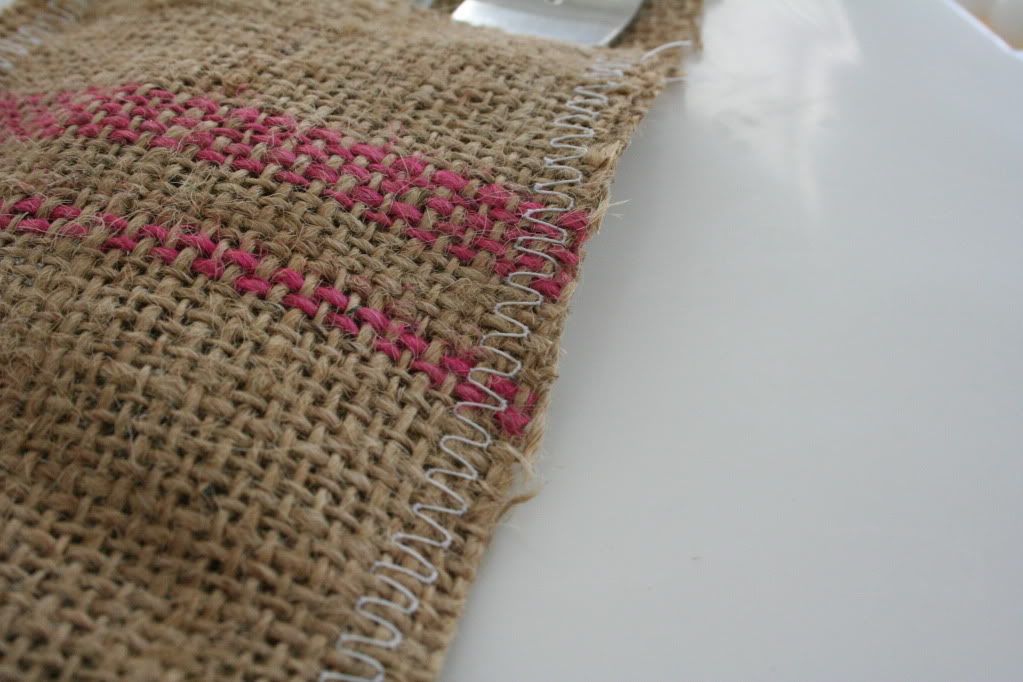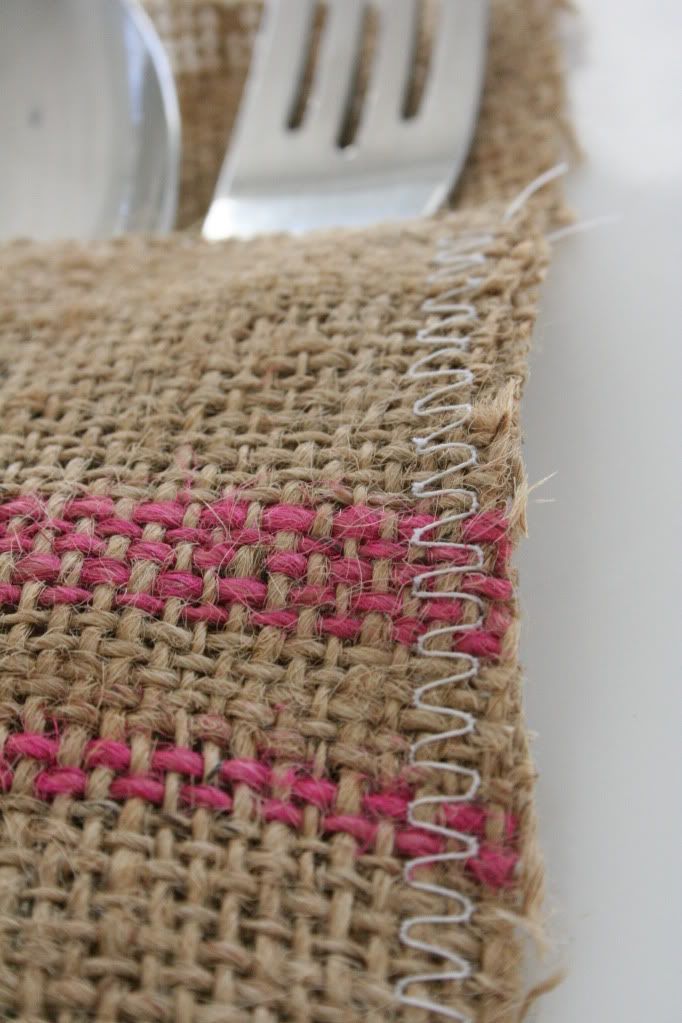 I went ahead and just sewed around the pocket part, leaving the top unfinished, you could sew that too if you're worried about fraying!