I've been searching for a vintage quilt for my a friend's birthday for a while now. I finally got my hands on one like she was looking for, but it had a number of holes.
There ended up being between 25-30 places that needed new fabric, or needed a seam stitched back up. I'm not a seamstress, but with a little work, I used some vintage fabric to stitch up the holes. Its not perfect, by any means. But for someone who is not a quilting professional, I was pleased with the outcome!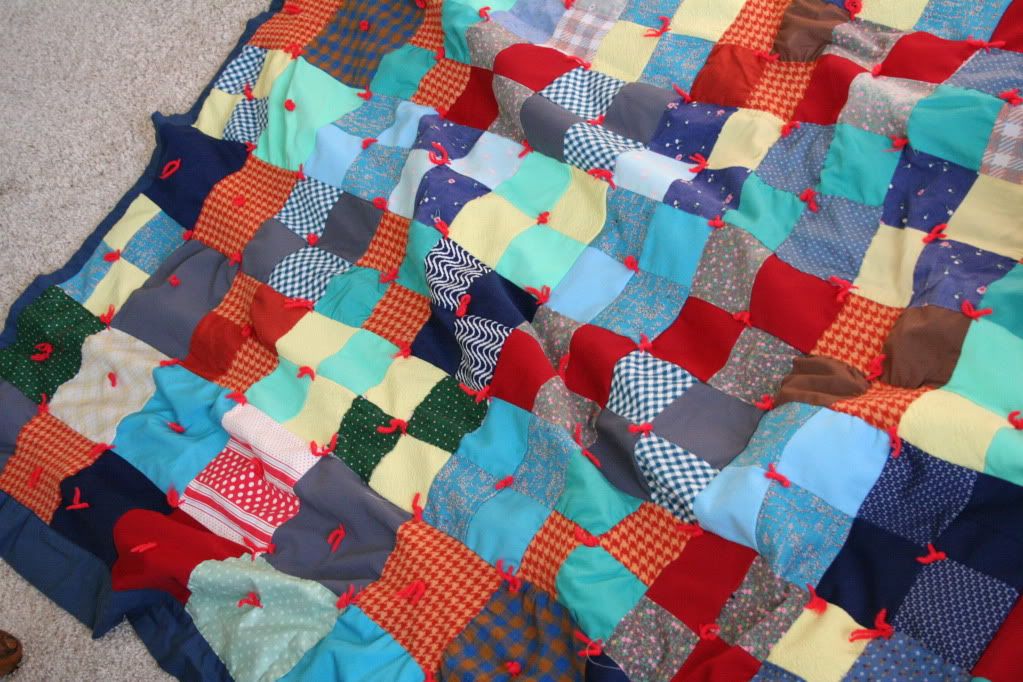 I tried to circle a few of the spots in this photo that I fixed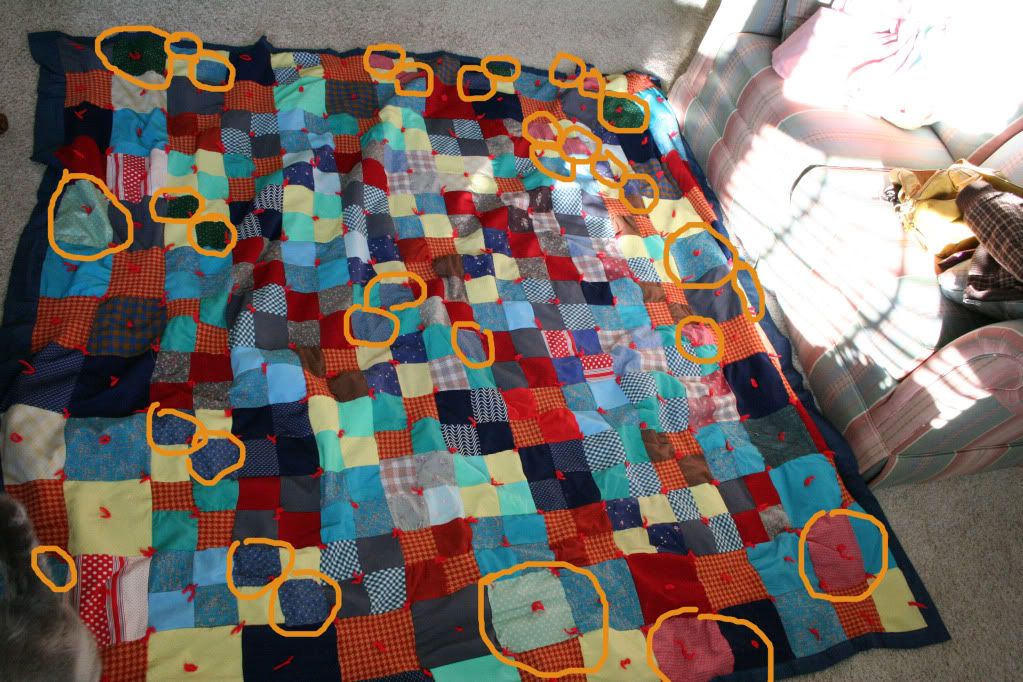 I even ran it through the washer, gentle cycle, and it washed great. I know they say not to do that, but they also say not to dry clean vintage quilts either. Besides the squares that had deteriorated, the rest of the blanket held up well, so I wasn't worried about it coming apart in the wash!
Bailee enjoyed the quilt too (this was before the wash...don't worry!)
This as actually inspired me to take on a new project. I think I'm going to make a basic quilt- similar to this one. Between my two grandmothers, I think I could find enough vintage fabric scraps to make a pretty decent sized one. I'll have to keep you updated, if I work on it soon!