Thanks to Salvation Army's 5 for $5 sale- I worked on another sewing project!
The left is the "after" picture- the right is the "before"
I got SUCH a kick out of Sal Val's 5 for $5- because they changed it. You literally CANNOT buy clothes unless it was in sets of 5. I couldn't even have given them $5 for 1 item, they wouldn't let me. You could ONLY walk out with increments of 5. I watched a lady walk out without purchasing 2 tshirts for $7 total, because they told her she had to take 5 items, and only pay $5.
Anyway. The process was a little of everything.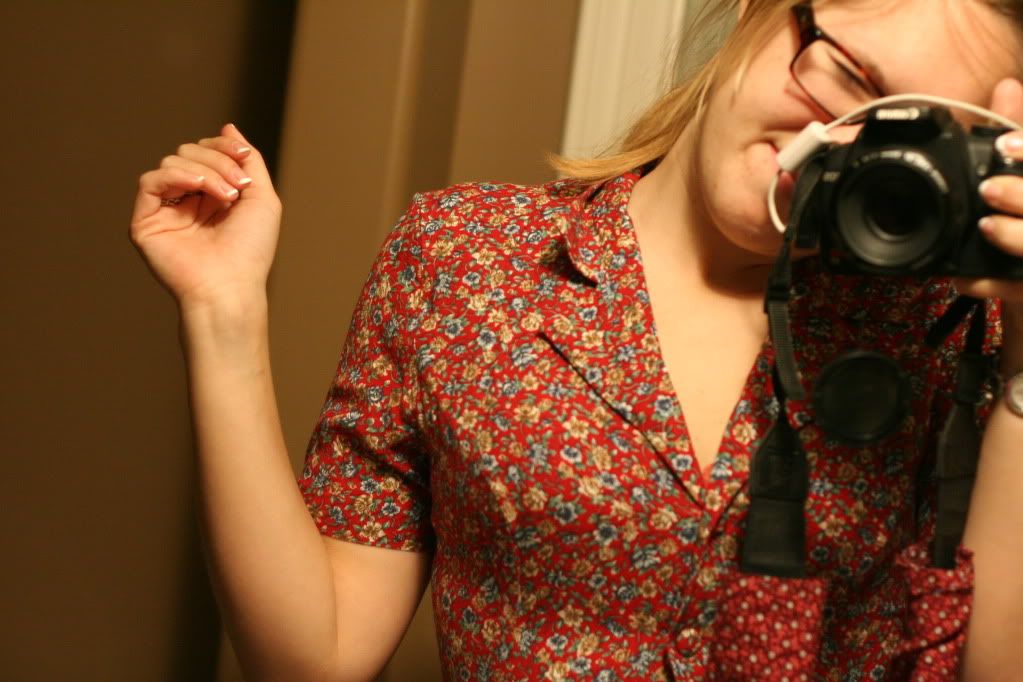 Shortening it, cutting off the sleeves, and changing the neckline.
And thanks to no full length mirrors in the house- I got to stand up on the bathtub to get a picture of the finished product!