Have you seen those AWESOME photos of the 5K's where you get all colored in chalk? How much fun do those look?! And for a great cause too!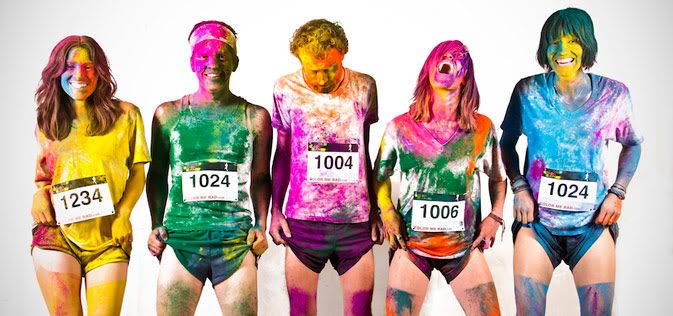 Well Color Me Rad contacted me about doing a giveaway for the race! It is the Omaha, Nebraska/Council Bluffs, Iowa run! (Technically...yes it is in Council Bluffs....but lets be real, they came because of Omaha) So if you're in the area, or you think it would be fun to come visit for a little vacation (we just got rated the best Zoo in the country this year!) go ahead and enter!
The race in Council Bluffs, Iowa is July 8th,
registration is done online and is $40,
includes a t-shirt, sunglasses, race bib, sponsor swag and color packet for the color fight post race.
(or if you're the winner of the giveaway its free for you, everything included!)
You've seen the pictures, it is one of kind and worth every penny!
The race is held at the Mid-America Center at 9 am and you can also volunteer to be on the color bomb squad that "bombs" the racers every 5 minutes throughout. Past participants have said it was the most fun race they've ever run and it's only a 5k so you could run as a family, with all ages and capabilities and make an awesome memory together!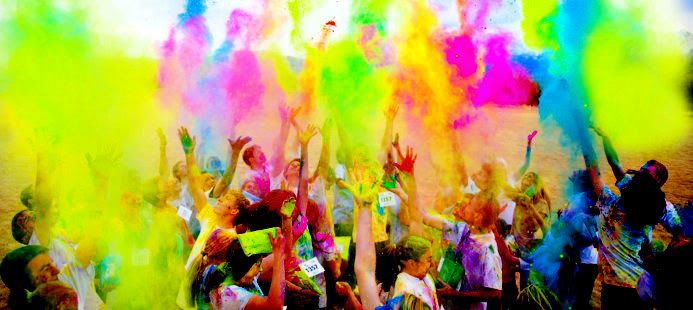 To enter:
Leave a comment here (include your email). One comment for each that you do! The more you do, the more entries you get!
1. Tell me what your favorite color is by commenting here!
2. Go like Color Me Rad on facebook!- then comment here telling me you did!
3. Share the giveaway on facebook with your friends- then comment here telling me you did!
4. Like me, LSJ on facebook to keep up with other fun things I have going on here on the blog! Then comment here telling me you did
Giveaway will be open for a week! 6/13