If you're just joining us...you may not know that one of my all-time favorite things is biscotti (sushi comes in at about the same rank)
I had been craving some biscotti for a few days, I love having biscotti with coffee. Yum Yum Yum. Mom and I worked together on making these, gotta love cooking with mom :)
So here we have another easy recipe!
It goes a little like this:
1 cup sugar
2 eggs
1 cup chopped almonds
1 cup craisins (dried cranberries)
3.5 cups bisquick
6 tbs butter
1 cup chocolate chips (optional)
Mix up the sugar, eggs, butter and bisquick. Then fold in the almonds and craisins!
Make two large logs about 10 inches long, 3 inches wide, and an inch or so thick. Place on pan. I suggest parchment paper, it makes things alot easier!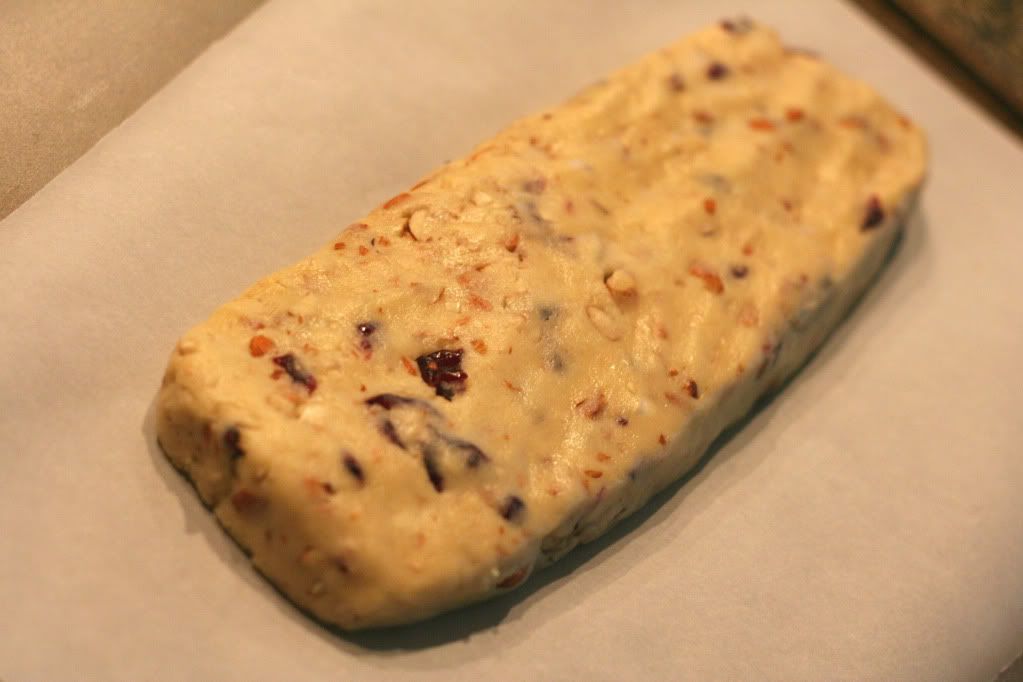 Put it in the oven at 350 degrees, for 20 minutes.
Once you've let them cool again, here is the optional chocolate chip part. You can dip or drizzle chocolate on your biscotti for a fun look, and yummy taste!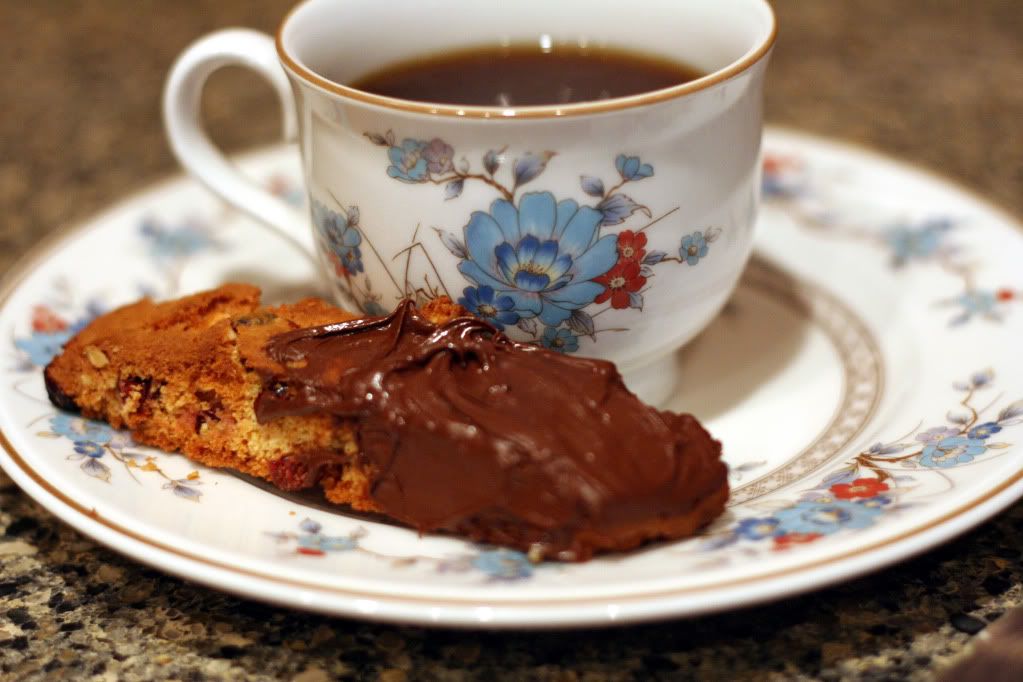 Now enjoy it with your coffee!!! The perfect pair.