I finally splurged. After being extremely careful with what I purchased this summer...I've decided I have enough money to pay my tuition this semester, and my tuition next semester. Therefore, I rewarded myself with a new toy. Two new toys to be exact.
Here is my new family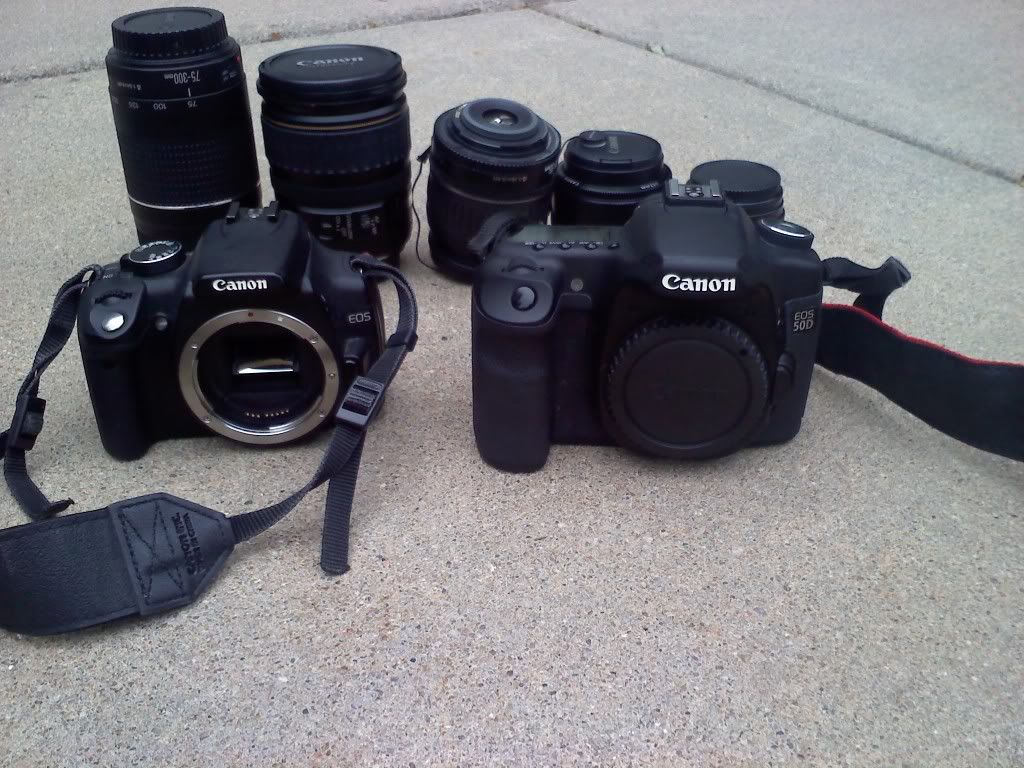 I bought a "new" camera and "new" lens (new to me that is)
My camera was made in 2005 (I've had it for 4 years). So in camera years....its practically ancient. I've loved it. It was my first and only DSLR...until now!
I found this beauty on craigslist, and decided it was time. Let me just say, that if I were to buy these separately, new on amazon...it would have cost me $2,000. Instead, I found a wonderful graphic designer, who had two of theses and decided it was time to give one of them up. I tested them out, and really they were barely used. I scored these together for $500. I could not be happier.
These are the lenses I have now. All of which are near and dear to my heart.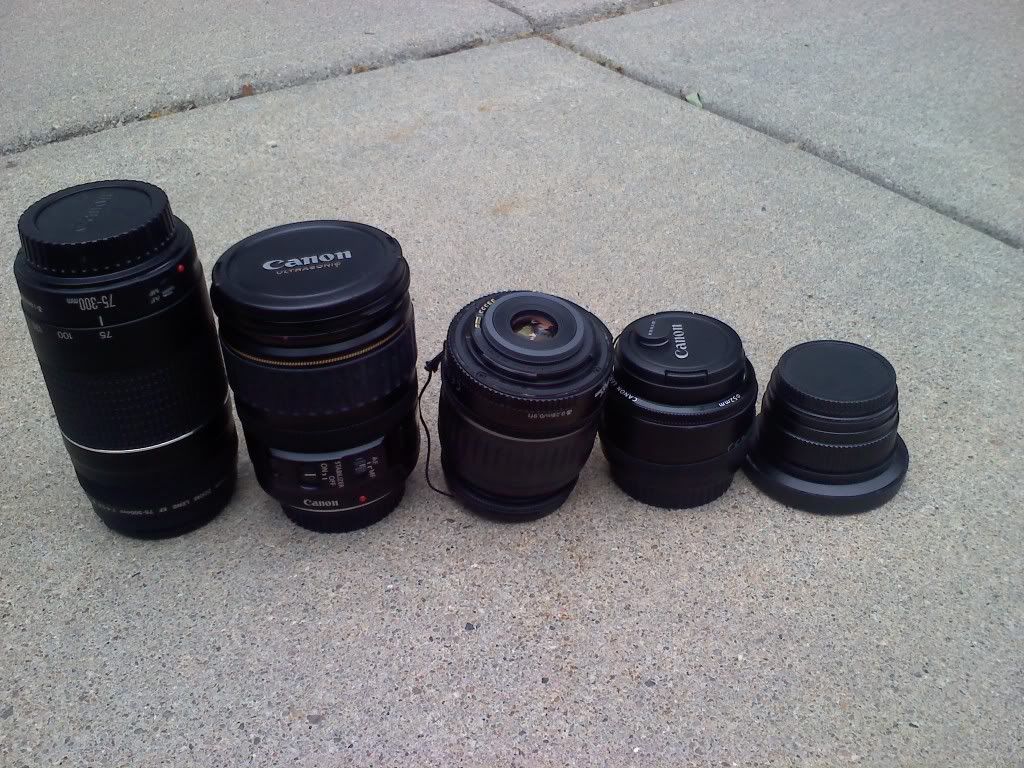 (I'll most likely do a post later to go more in depth with the equipment I use in case readers are interested!)
The difference in photos. Both shot with a basic lens, same settings, no photo editing
(without cropping, to show the difference in megabytes)
50D is new, XT is old

Sized the new camera down to be the same as the old one

This doesn't even begin to cover the difference in cameras. The settings on the newer one are incredible. I can't wait to play with it more!
I've been debating- do I sell the old camera to someone looking to get a great deal on their first DSLR? Or do I keep it as my backup? I'm torn. Right now, I just can't bare to give it up.