This little craft was inspired by an Anthropologie display I saw not too long ago. Theirs was a few holes drilled into a dresser, but I felt that this was a little more practical rather than defacing an entire dresser.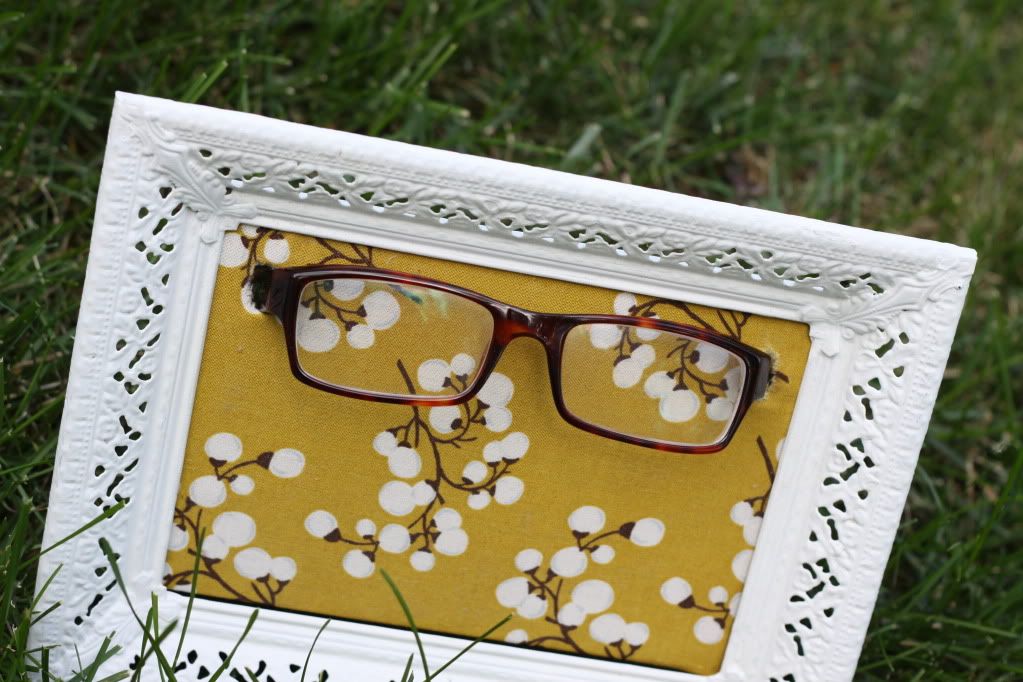 What you need:
A picture frame
Some fabric or pretty paper
A drill (or dremel in my case)
It is as easy as it looks. Remove the glass from the frame and cover the cardboard backing (or piece of cardboard you cut to fit the frame) in fabric.
Then measure out where your glasses hit, and drill holes.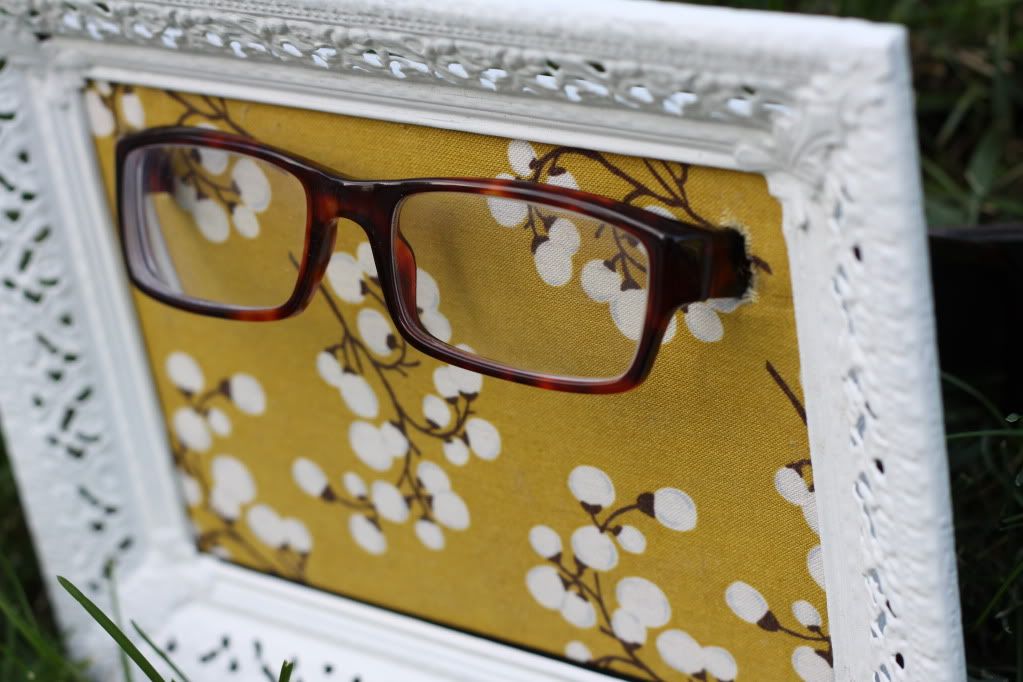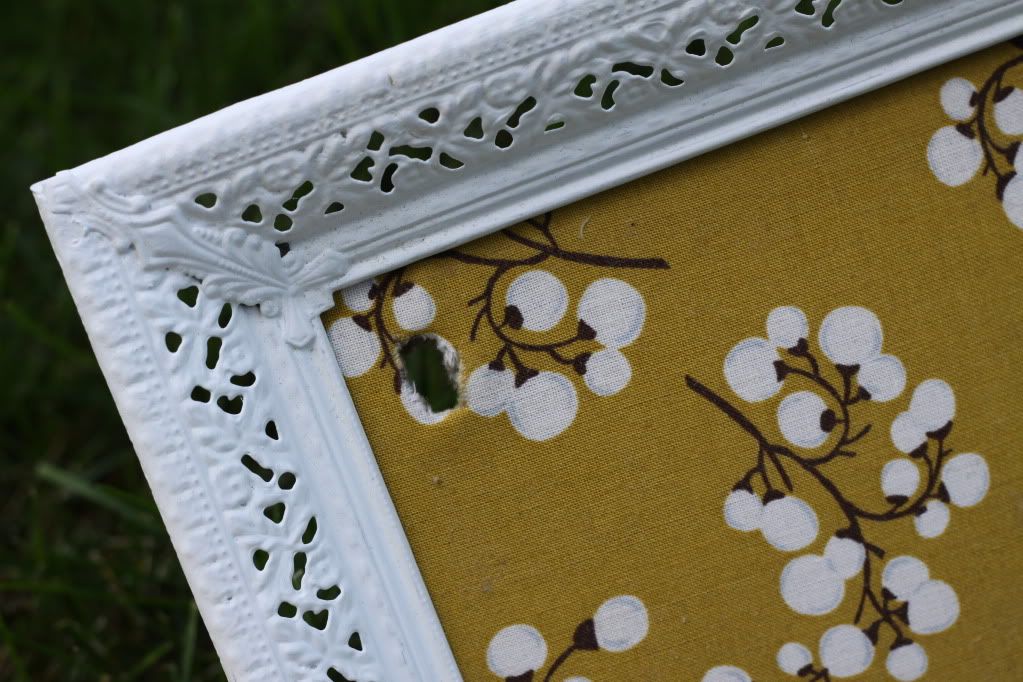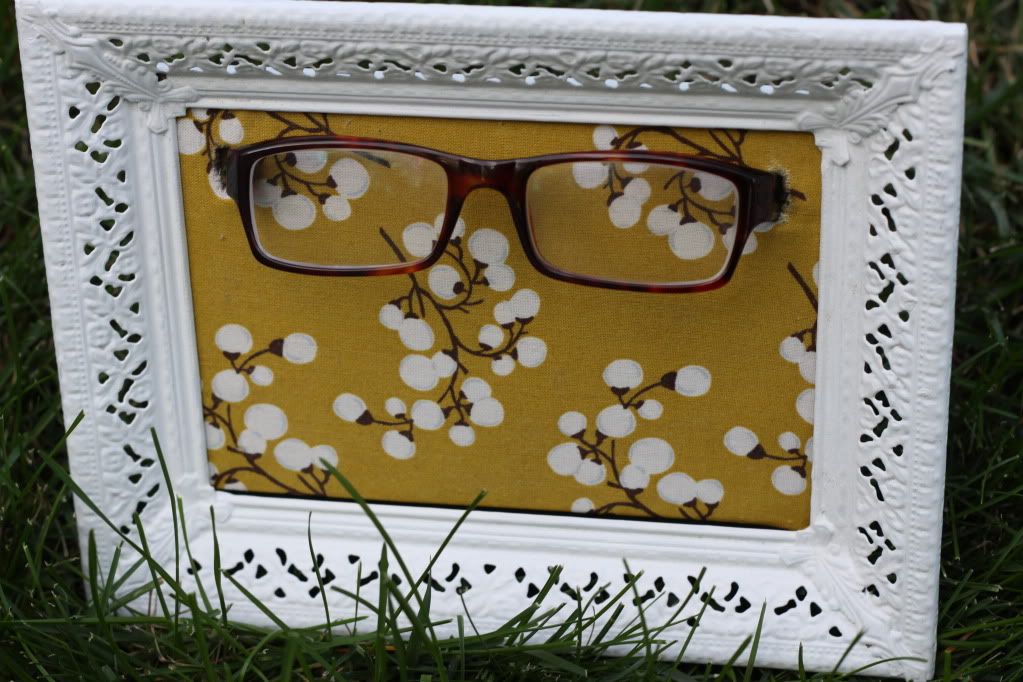 This one I placed near the top, so I had room to display another pair.
You could have a large frame, for multiple pairs of glasses/sunglasses, or a single frame!
Its perfect, because it is free standing. Place it on your dresser, on your bedside table, or you could even do a hanging shadow box (if you're really into your glasses)