Special thanks to my mother's teacher friend who gave my mother this recipe. These are delicious, and perfect bite sized grab and go breakfast!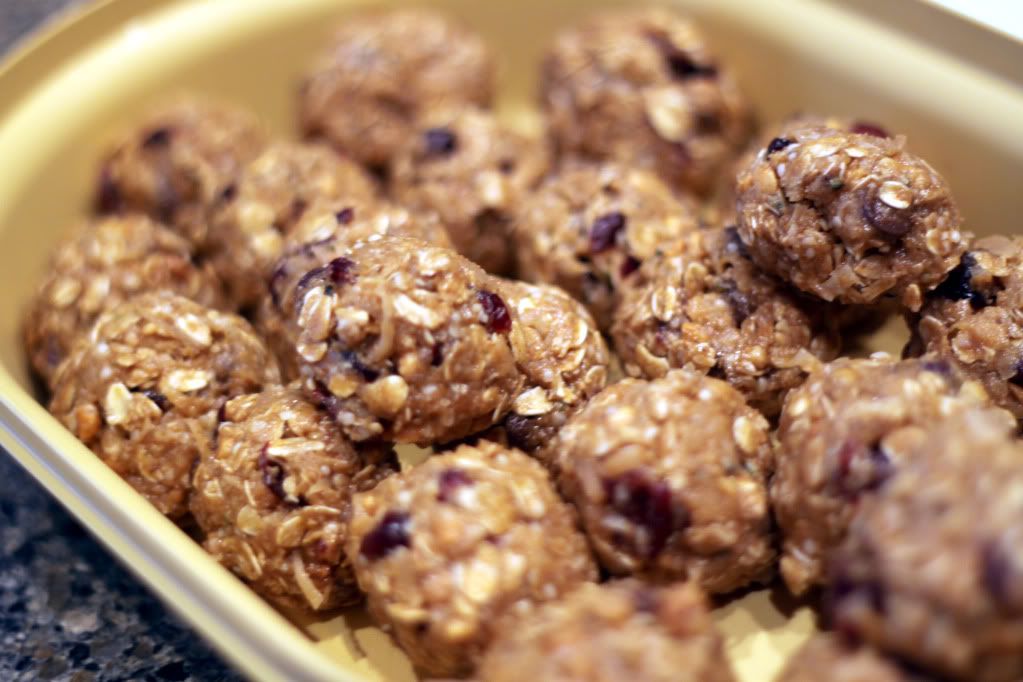 Here we have the Protein Balls
1/2-3/4 c of honey or agave nectar
Craisins to taste (or other dried fruits/choc. chips)
Mix well & shape into balls or bars. Put in freezer to set & store in fridge in sealed container.
Delicious little snacks, perfect for the on-the-go person!