I found this amazing
No Bake Nutella Cheesecake
on pinterest a while back, and made it for Kevin's family last weekend. Yum. Seriously...this is so delicious. Here is what we did.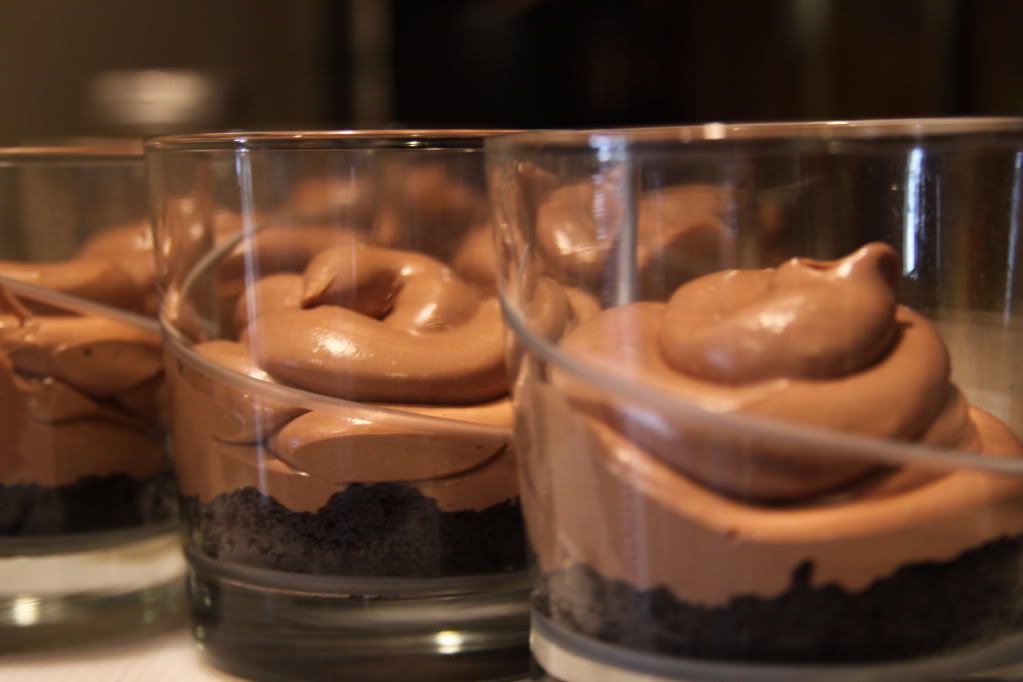 For the crust:
12 Oreos
3 tbs butter
Mash up oreos into crumbs. Mix in the melted butter. Then mash them into the bottom of the cup for a crust! (or the bottom of a pie pan too!)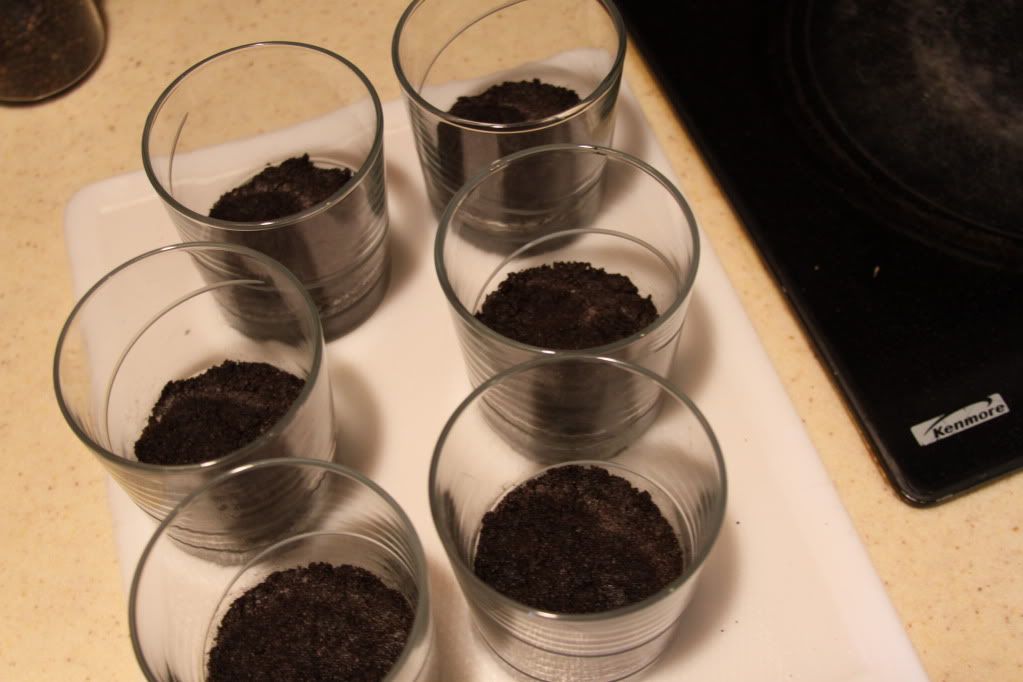 For the rest of the cheesecake:
2/3 cup nutella
1 tub whipped topping
1 teaspoon vanilla
1 block of cream cheese- 8 oz
Pipe the filling part into the cup. Then put in the fridge about 2 hours and enjoy!
(top with more whip if desired!)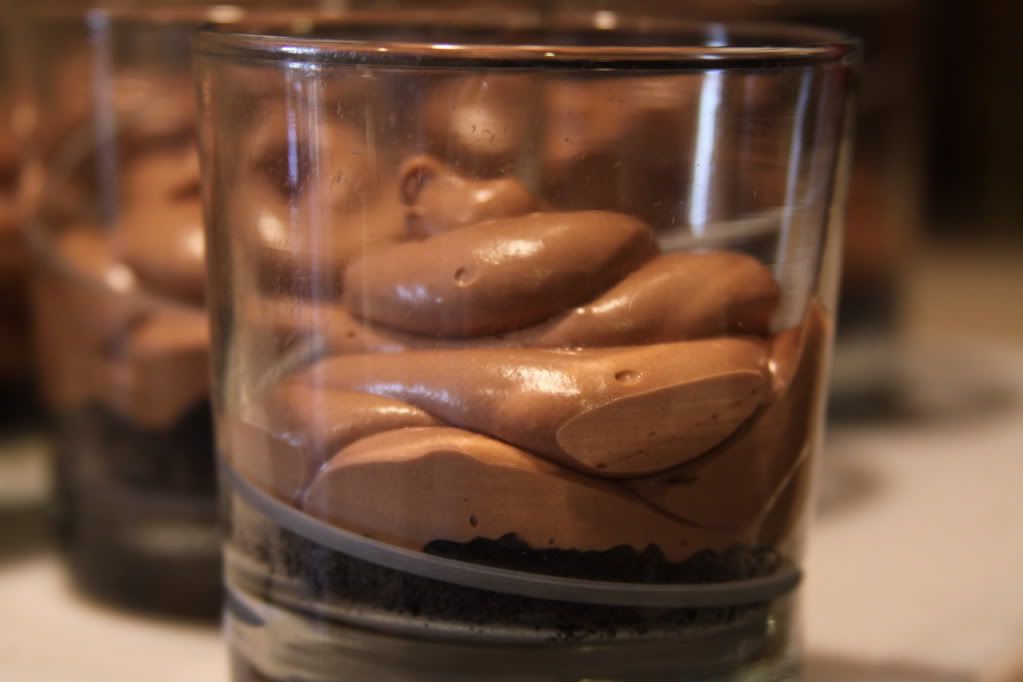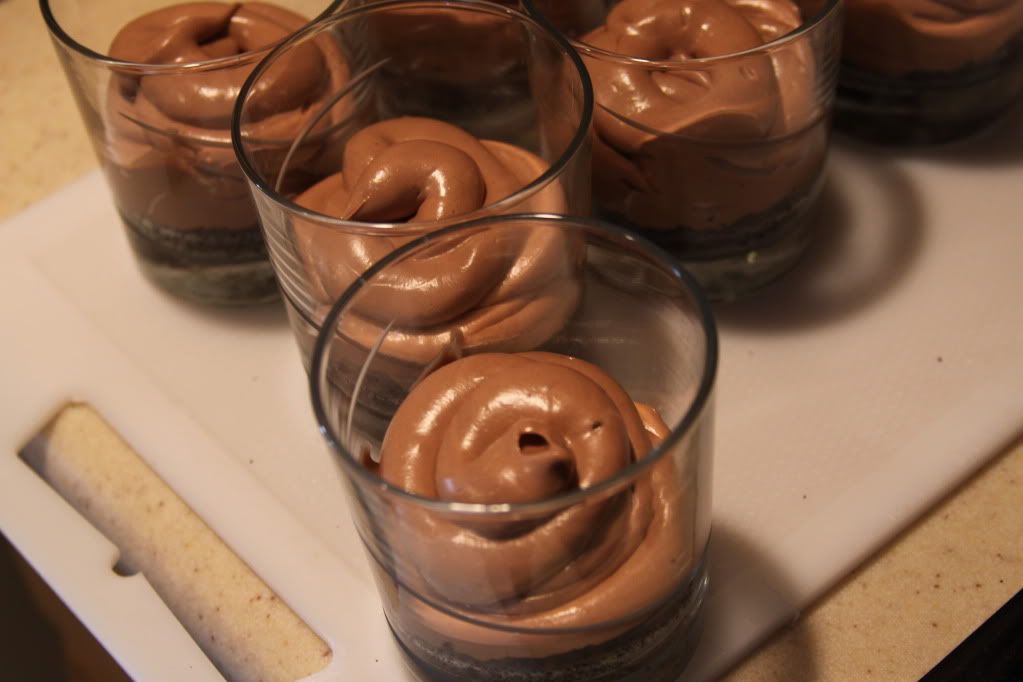 Yes, I did pipe the filling in a little thin...so it looks like....well lets stick with jabba the hutt. We wanted to do it in a pie pan, or 9x9 pan...but we were worried they wouldn't set up enough to cut into them.
We were PLEASANTLY surprised, it sets up perfect. Just like a cheesecake! These were absolutely DELICIOUS. Next time I need to bring a dessert to a get together, this is going to be my go-to item. It was amazing.