I hate to admit it...but this was one of those crafts where I wasn't quite sure how it would turn out. I knew my sewing skills weren't quite up to par. Because of that, I did two of these coasters without taking photos of the steps. I got the basic idea from handmade coasters I'd gotten online, which I loved. I looked at the coasters and thought "Eh, I'll give it a try" I came up with these:
They aren't anywhere near perfect. I don't like measuring, or taking the time to really sew straight. I'll explain the basics of what I did, but in order to make your own, you may want to google "DIY fabric coasters" (I found a good one
here
) and take a tutorial from another (better) sewer!
I had heat resistant batting left over from my cozies that I used to make. That is what is inside. Sandwich that between two pieces of fabric from the toms flag. This came from a toms drawstring bag, so I just stuck it in the bag.
Then straight stitch around in a square, starting from the middle. When it is about the size you want your coaster, trim it into a square, leaving some room. I went ahead and just zig zag stitched the edges. I didn't mind it looking "unfinished" since it was an artsy coaster.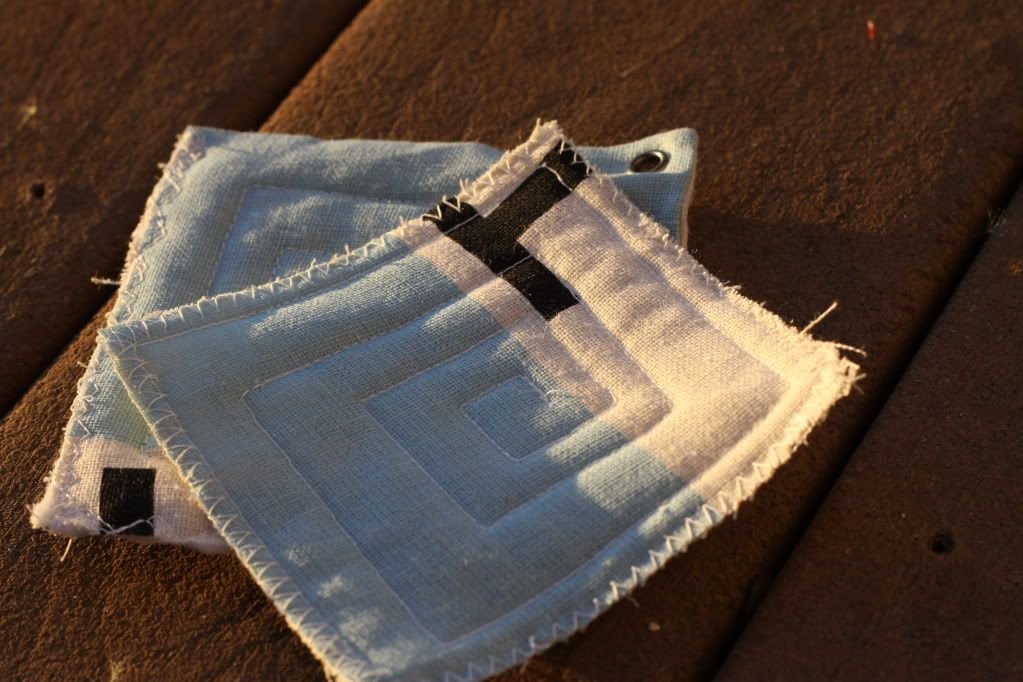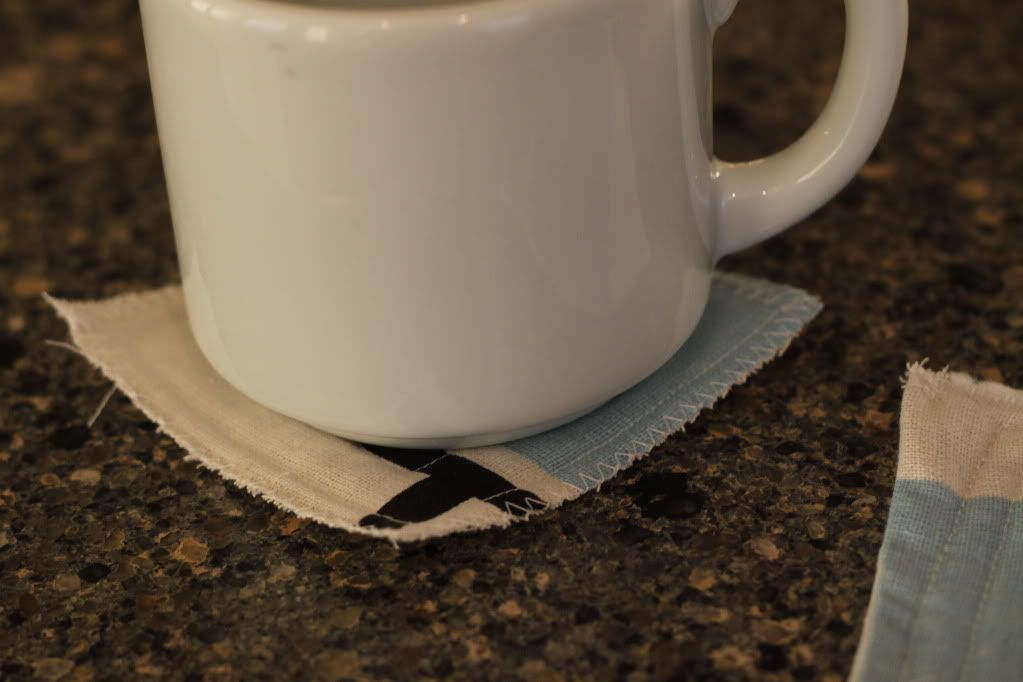 Things I learned.
1. Sewing in a square, is harder than it looks if you want it to even all the way around.
2. You want the "square" to be tight, that is, you want to go around a lot of times, so that the coaster stays flat.
3. I need more practice.
4. I need more patience
With all that being said, I'm not so upset with the way it turned out! Its not perfect, but then, what craft really is (at least when I do it!)
You can check out other projects I've done with TOMS flags
here