I love this upcycle! I got the idea from a friend's gap sweater she'd bee wearing around. Who doesn't love elbow pads!! So simple so cute.
At first, I was thinking I could sew these on to the elbow. I could, by hand. However, I couldn't with my sewing machine because it wouldn't fit in my sewing machine since the sleeves were too small.
I decided to use the iron-on batting instead, and can hand sew around it later for decoration if I so decide.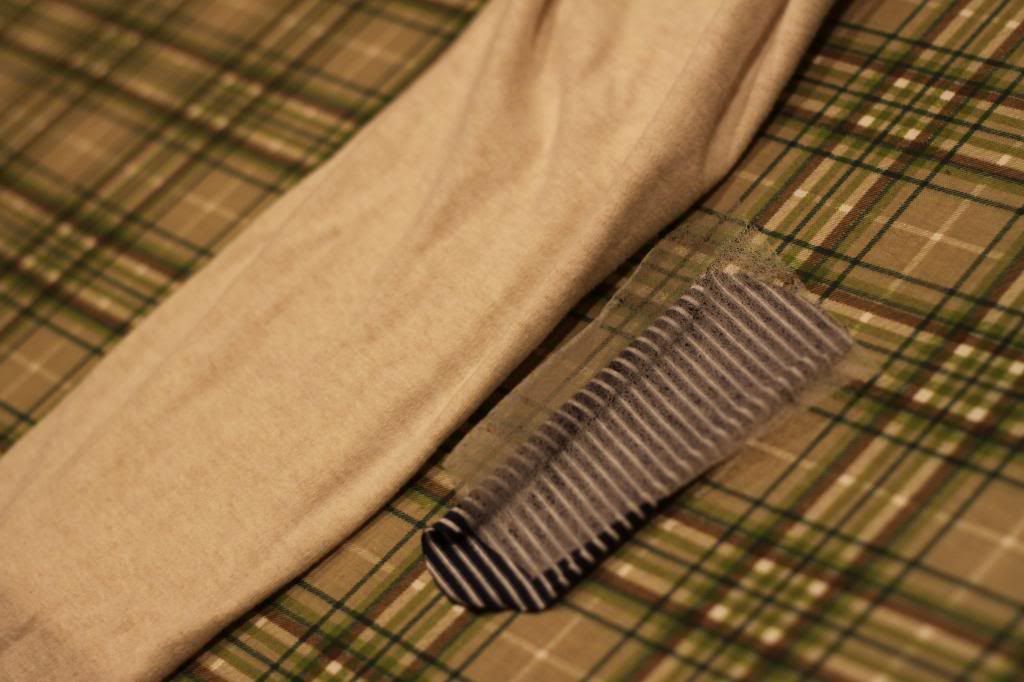 So I cut out this elbow pad from an old striped tshirt, and ironed it on to the sweater after measuring where my elbow would hit.
And thats it! Wear it with pride, because you made a boring old sweater a new fun piece!