Everything is a little more fun with a ring on your finger.
Stripping sheets of the bed- better when you see your ring
Driving- better seeing the sun shine off your diamond
Drinking coffee- better catching a glimpse of your ring on your fingers grasping your mug.
Baking bread- okay, that one isn't true. I do take it off for that.
The sun shines a little brighter when it is sparking off your ring, and the day seems a little less dreary.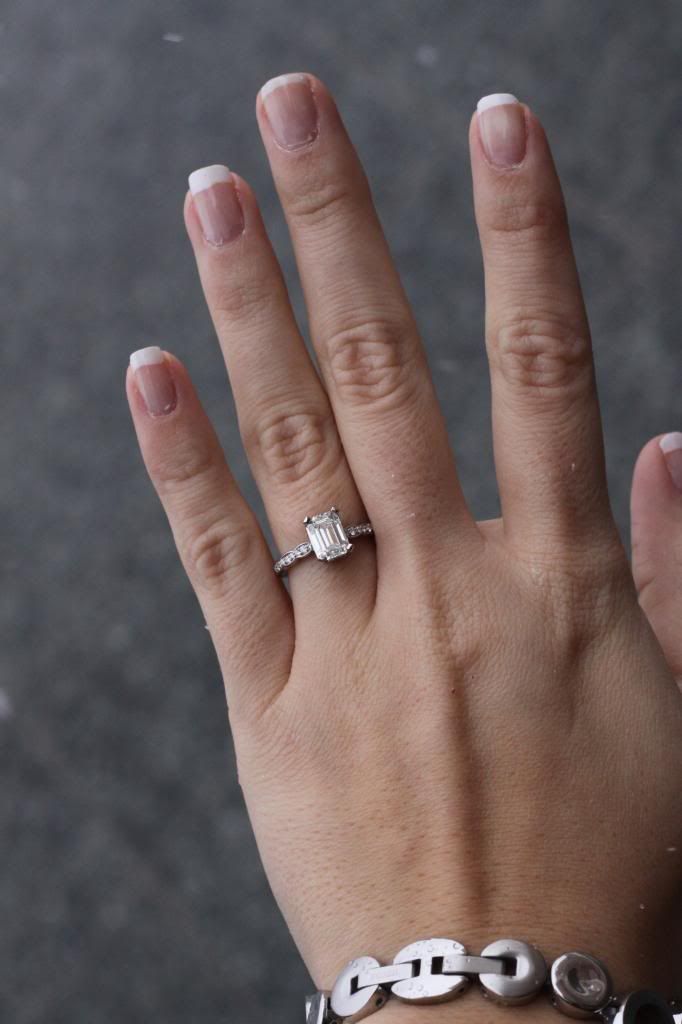 I'm sure I'll get over it eventually. But I am SUCH a ring person, so I doubt it will be anytime soon. I've never had dreams about my wedding day...but getting a ring...yes.