This is one of my new favorite projects. A good friend of mine pointed out a similar watch last year, and I decide to give making it a try! I made this for her for Christmas!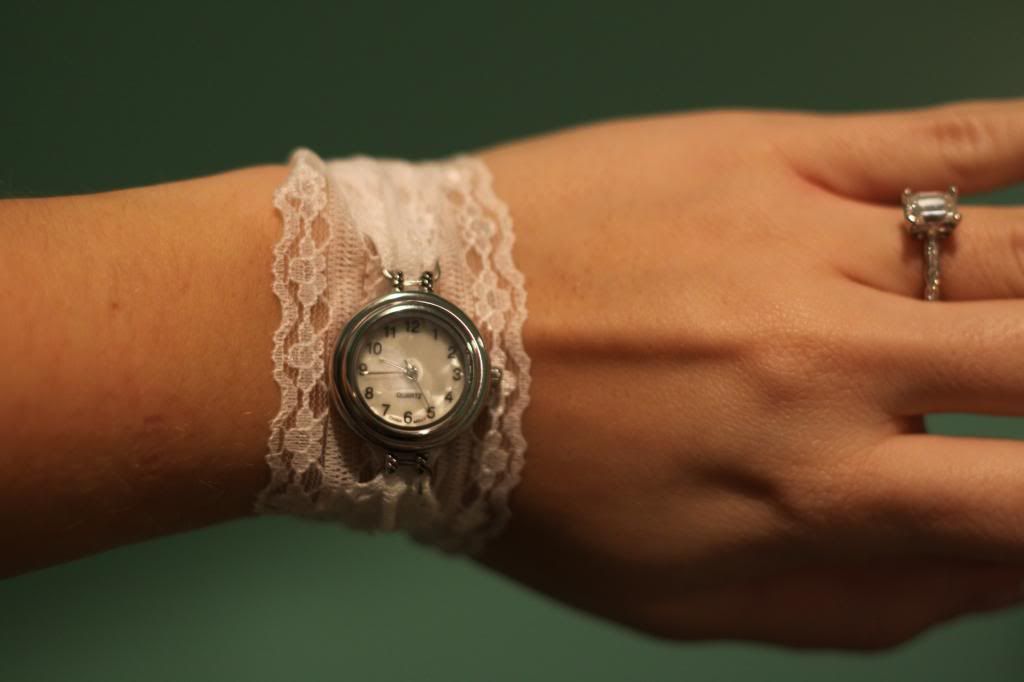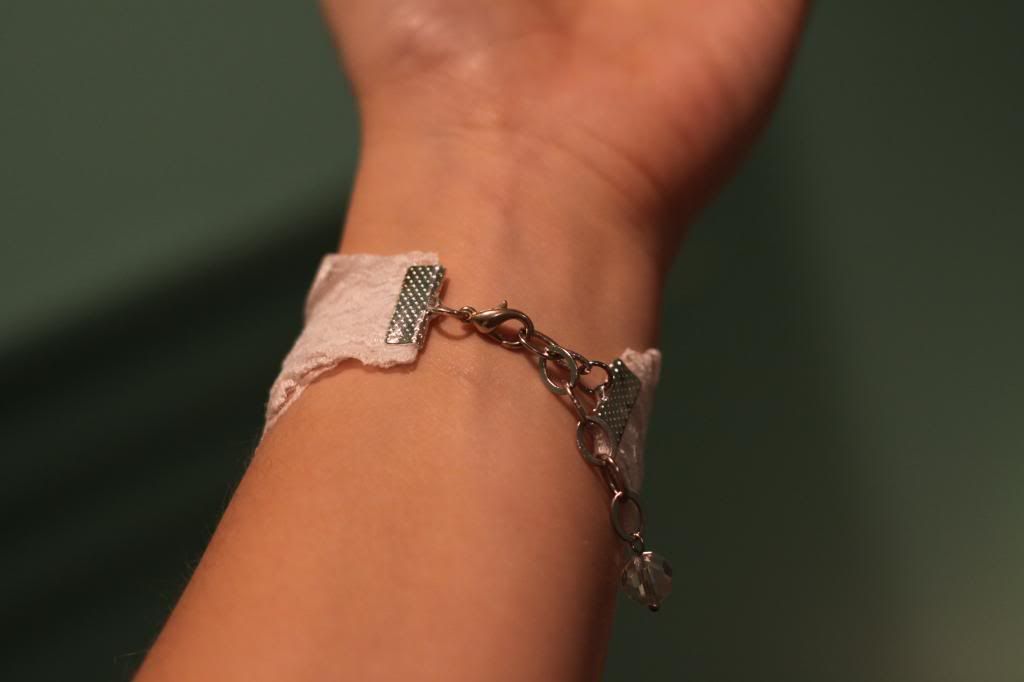 It is much easier than it looks!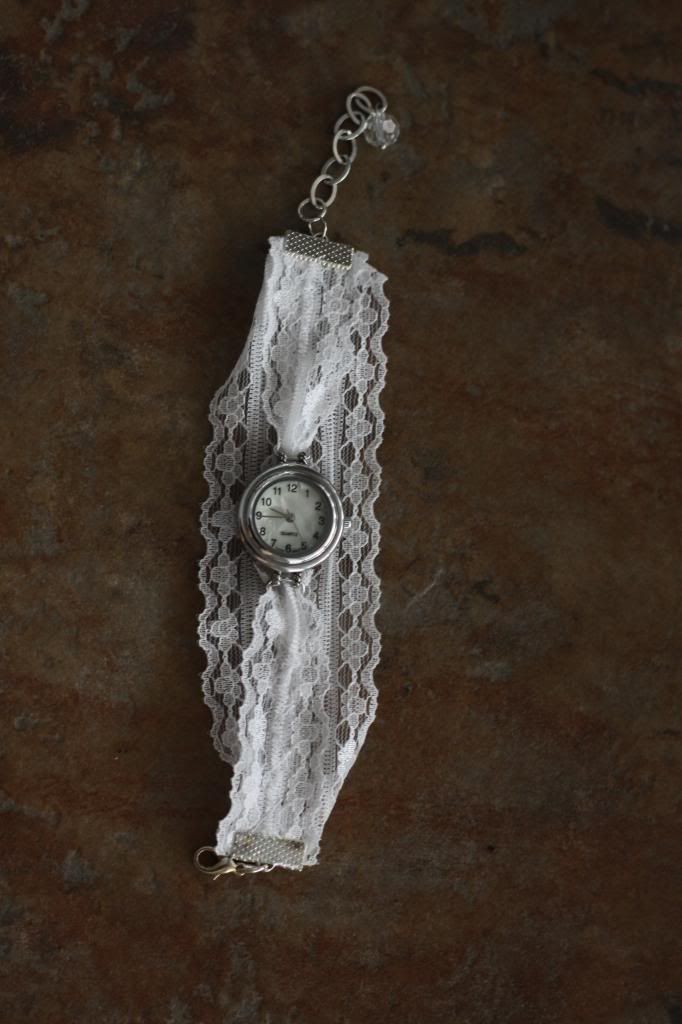 Supplies:
1. Lace
2. Watch Face
3. Thread/needle or sewing machine
4. ribbon clamps
5. clasp
6. extra chain
Now with this lace, I wanted the watch band to be twice as wide as the lace. I started by using some lace, measuring out about how thick my wrist was, and cutting two strips.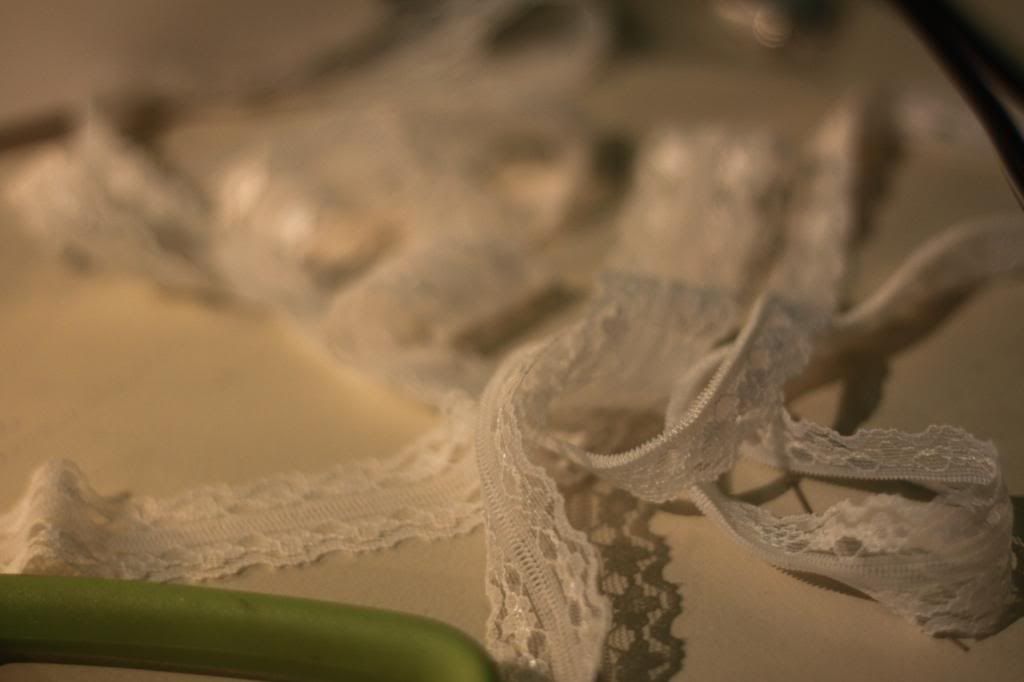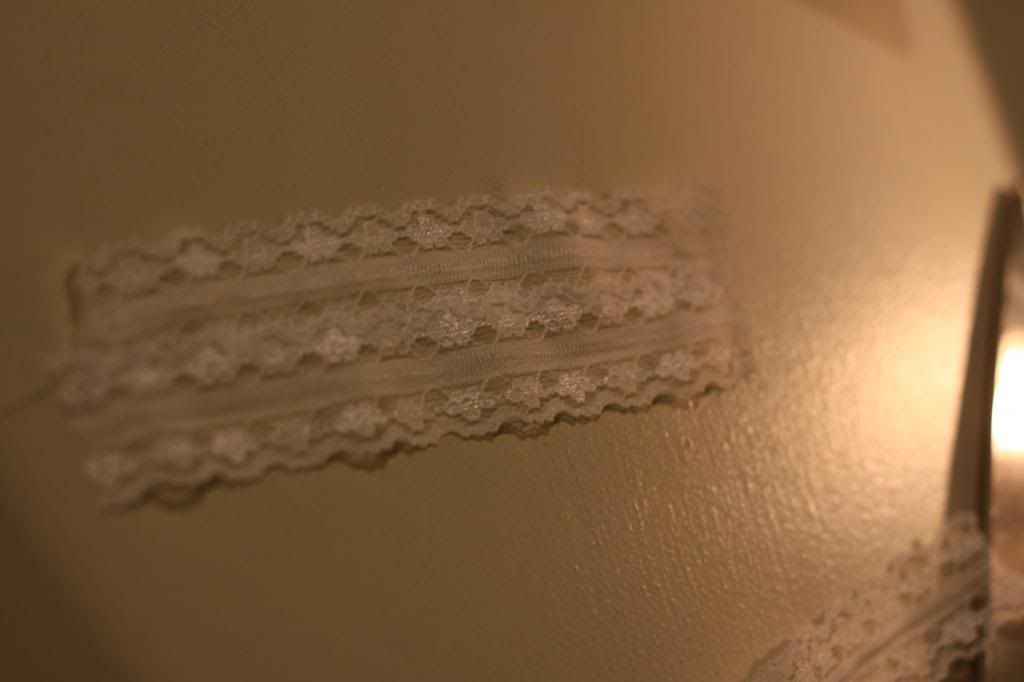 Then I sewed them together in the middle.
I took another piece of lace, and strung on my watch face.
Then I sewed the watch face to the middle of the ribbon. I added extra sewing to keep the watch face in place.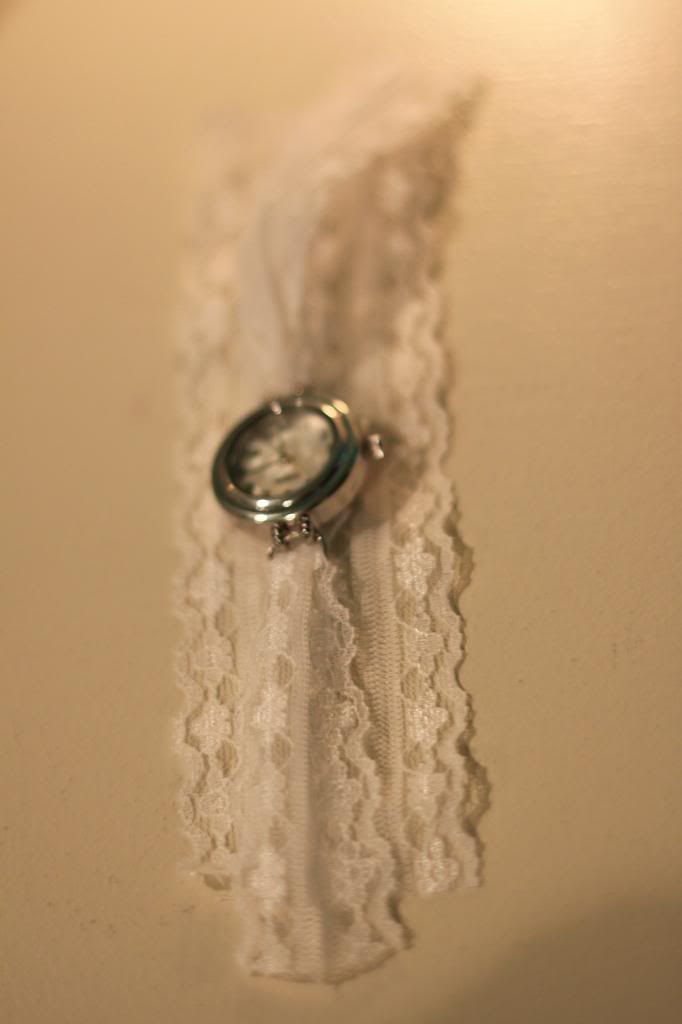 Then I added two ribbon clamps on the ends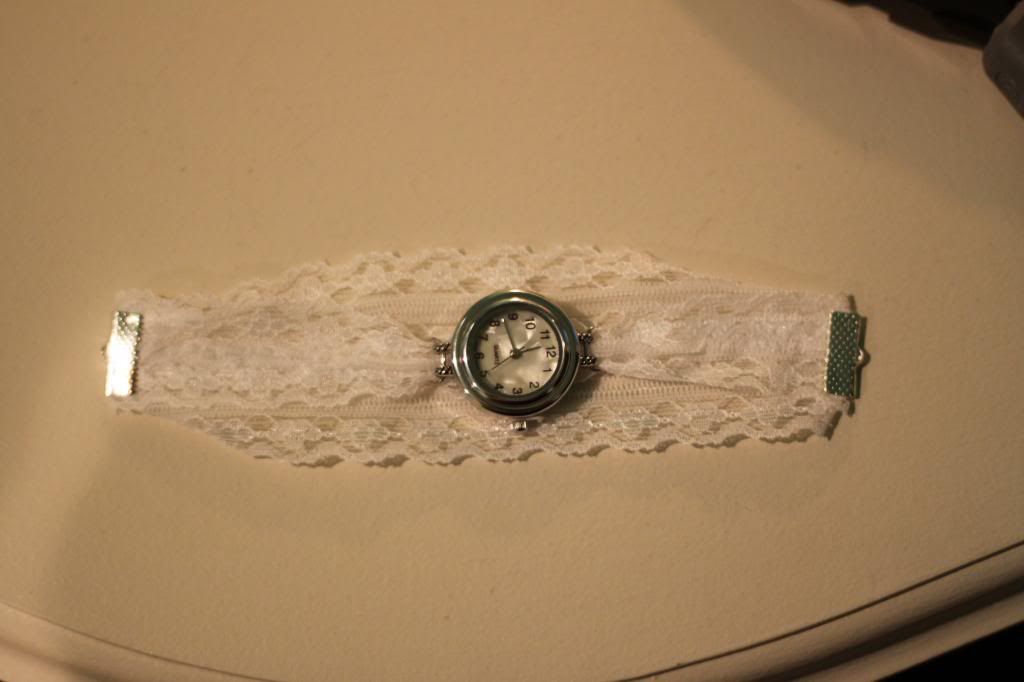 And finally added a clasp on one end, and a chain on the other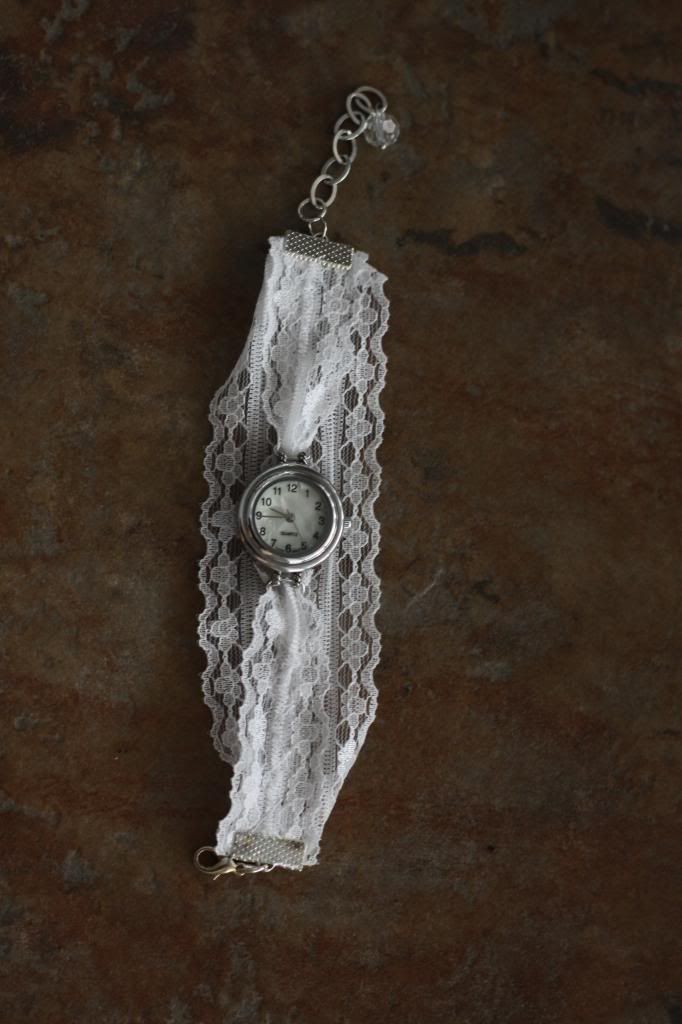 The end! Now wear it proudly and enjoy your new watch!