Here is our dilemma, we don't know whether or not we should do engagement photos.
First of all, we aren't doing save the dates, so would we ever send these photos out? We also don't know what else we would do with them. Once you have wedding photos, do you still even use your engagement photos. Finally, since I do photography on the side, every now and then I set up my camera and take a few photos. We took these at Kevin's house after shopping a little in Colorado this weekend. I am almost wondering if taking photos myself will suffice.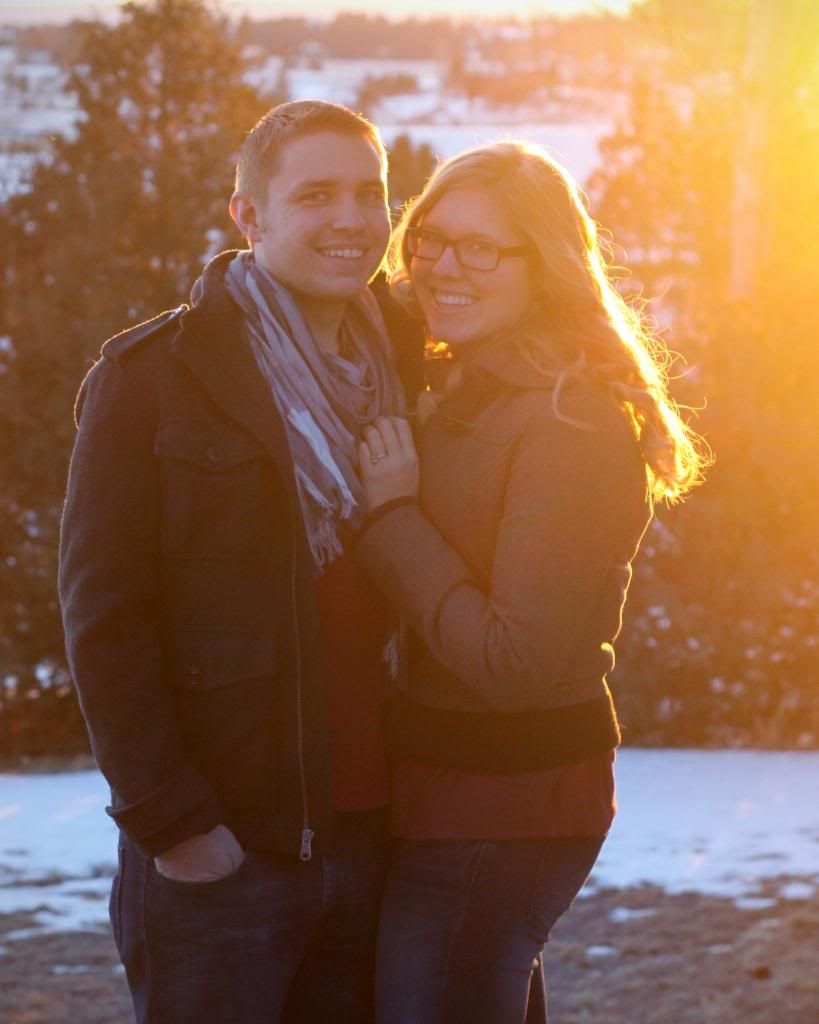 They aren't perfect, and I know that. But photographers can be expensive, and I still am not sure what we do with them.
Any thoughts or suggestions? Are you glad you spent money on your engagement photos? Do you still have them hanging around the house? Will I be missing out if we don't get someone to take them?